Vaude, a company that produces mountain sports equipment, was named Germany's most sustainable brand in 2015. For managing director Antje von Dewitz, this distinction is an important milestone – but nowhere near the end of the road.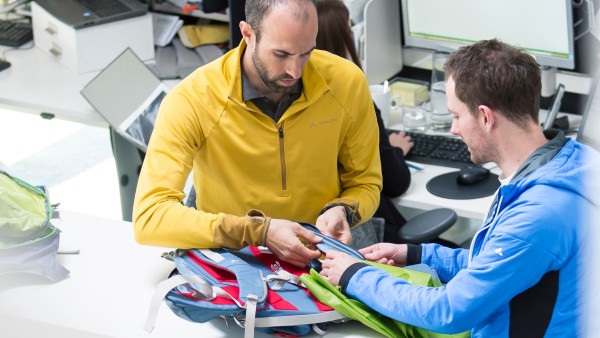 Ms von Dewitz, hiking used to be considered a sport for pensioners in beige-coloured outdoor jackets. Today, young people go hiking, too. Why is that?
Our lives are becoming increasingly stressful and complex. The need to take a break and the desire to live a healthier lifestyle is growing. There is something meditative about hiking; it increases our awareness of our own bodies. In short: it's good for body and soul.
European crisis, refugee crises – in light of large-scale political instability, do you think that a growing number of Germans are searching for inner peace while hiking?
That's hard to say. However, we have been noticing for years that outdoor sports is booming during periods of economic crisis. In uncertain times, I think that people focus more on family, or on the nature right in their own back yards or close to home. While most companies were suffering from the economic crisis in 2008, the outdoor sporting industry initially experienced an upswing.
Do you personally also take time out to go hiking?
As a mother of four children, I sadly have very little time to go hiking on the weekends on top of all the football tournaments – plus, I have to motivate my kids all over again every time we go. It works out better when we go hiking for several days so it feels more like going on holiday. That's why the best holidays for me are hiking with a rucksack – together with the family. My motto when we go: the journey is the reward. And I never hike the same path twice.
"Anyone who spends time in nature has a feeling for what needs to be preserved."
Which hiking trip will stay with you for a long time to come?
The most beautiful and also the most adventurous hike was in the Swabian Alb. We got lost and ended up in the dark. A pair of yellow eyes was following us – since then, I have been convinced that there are wolves or lynxes in the Swabian Alb (laughs). Whether it's an adventure or not, every hike is a rich and sensory experience for me. Anyone who spends time in nature sees its beauty and also has a feeling for what needs to be preserved. This is why we at Vaude want to be sustainable through and through. Every day, our location in the middle of a meadow reminds us what it's all about – in particular, preserving this nature.
The journey is the reward: does this thinking also apply to your strategy for sustainability?
Becoming a sustainable company with sustainable products – that type of change doesn't happen quickly. Vaude was awarded the prize for the most sustainable brand in Germany last year. But achieving this is just one milestone on the way to the top. The journey continues: we want to set international standards when it comes to sustainability and drive this forward by creating a "Eureka! It can be done differently after all!" moment. And the award does not mean that our work is finished: by 2020, for example, we want to completely stop using fluorocarbons, also known as PFCs – these are the chemical compounds that make water pearl off of material. We have already been working on removing PFCs from our manufacturing bit by bit for five years. We cooperate with 60 producers and each of them must change the process – that takes time.
Which milestones have you already achieved?
We've developed our own label for environmentally friendly products: Green Shape. This guarantees that buyers receive a green product – one that is manufactured under fair working conditions using environmentally friendly production. To do this, we work according to the Bluesign standard, among others. This standard is the strongest environmental standard for textiles in the world. The principle is comparable to the Purity Law used for beer. The only materials permitted are those which place the least burden on people and the environment. From the fabric dye, to the thread, to the machine: not only the product itself, but the whole production process is sustainable, too – as is the way we deal with our employees domestically and abroad.
"Home office, sports and relaxation courses, a nursery, and an organic cafeteria are all included."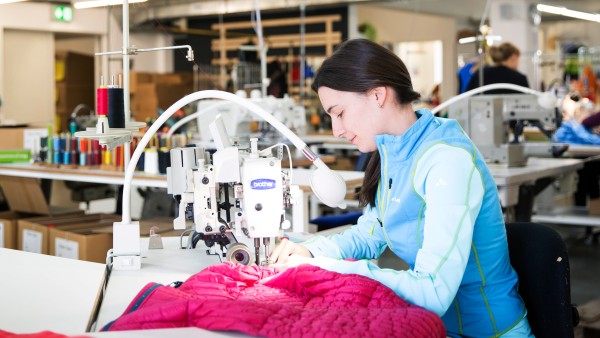 Who provides the buyer with a guarantee that they are not only receiving a green product, but also one what has been fairly produced?
We also have social responsibility as a company: we are not only responsible for our production site in Germany and thus also for our own employees, but also for our suppliers in Asia. After all, 80 per cent of our products are manufactured in China and Vietnam. We personally select our production plants and have worked together with them as partners for many years. But we still need support to truly ensure that the working conditions at our supplier sites are consistently fair and socially minded. This is why we are members of Fair Wear Foundation, an independent organisation that regularly audits the local production conditions in the textile industry and – when necessary – consequently demands and also monitors improvements.
With regard to your company headquarters in Germany: how do you succeed in positioning yourself as an attractive and socially-minded employer in your home market?
About 60 per cent of the people who work for us are women and it has been like that for decades. In the past, most women did not return to their jobs after taking maternity leave or only came back years later – because they weren't able to balance work and family life. We grappled with this situation and created solutions: today, half of our 500 employees in Tettnang work part-time on customised schedules. Home office, sports and relaxation courses, a nursery, and an organic cafeteria are also part of our sustainable and modern HR policy.
You can't pass on all the extra costs associated with environmental protection and social responsibility to the customer...
Sustainability has a price: the path that leads there often costs more and doesn't pay off immediately. This is also why we can't work with investors who are focused on the short term. KfW grants us a loan over ten years from the ERP Innovation Programme, thus giving us the necessary time to grow and bear fruit. By taking a clear position towards sustainability and the values we stand for, we haven't felt any losses – despite the strong competition that is active on the market.
How do you publicise your sustainable stance?
That's a real challenge that we meet using the possibilities of a mid-sized company. We don't ensnare consumers with international TV campaigns; instead, we offer them extensive facts: where does the clothing come from? Can the material be recycled? We answer these questions with the product itself, with trained personnel, in videos on our social media channels or on our sustainability website. The design of our products also plays a key role: step by step, we endeavour to create a design language that makes Vaude products recognisable at first glance – the buyer should immediately see that the product is ecologically produced.
Published on KfW Stories: Friday, 3 March 2017
The described project contributes to the following United Nations' Sustainable Development Goals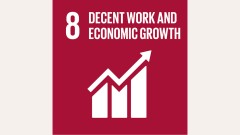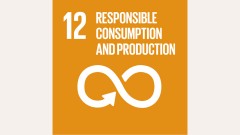 Goal 8: Promote inclusive and sustainable economic growth, employment and decent work for all
The economic growth of the past decades has come at the expense of natural resources and the global climate, and has long since reached ecological limits. If all people were to be given access to the quality of life that people accept as a matter of course in Germany, several planet Earths would be required to sustain it. Sustainable economic development reconciles social, ecological and economic development goals.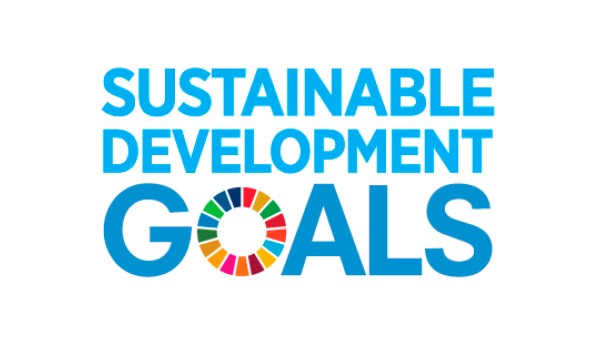 All United Nations member states adopted the 2030 Agenda in 2015. At its heart is a list of 17 goals for sustainable development, known as the Sustainable Development Goals (SDGs). Our world should become a place where people are able to live in peace with each other in ways that are ecologically compatible, socially just, and economically effective.