The Imbiss bei Schorsch takeaway in Hamburg's Schanzenviertel district is an institution; many believe that its currywurst is the best in the city. Now the coronavirus pandemic has more than halved its customers. Its rescue plan includes a KfW loan to let the legend continue.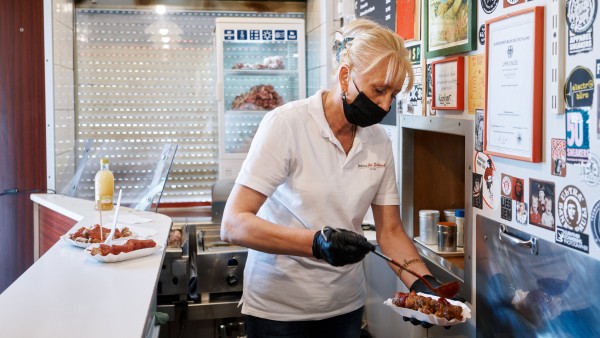 Jörg Klooss, Olaf Mellmann and Lucas Hopen swear by the curry sauce which is poured in generous quantities over the three standard dishes at Imbiss bei Schorsch — bratwurst sausages, shish kebab and potato salad. The patented deep-red dressing conceals seven secret ingredients. It has made the small shop in Hamburg's Schanzenviertel district a place of pilgrimage for hungry people from all over the city. Klooss, Mellmann and Hopen, three interior construction experts, consider themselves lucky that their employer, a housing association, is currently renovating a house near the takeaway in spite of the coronavirus crisis. It means they can spend their lunch break – with face masks and social distancing – at Schorsch.
That said, Schorsch himself is no longer with us; the founder died in the 1980s. In 1961, when the Beatles still played Hamburg's Star-Club, he laid the foundations of a successful gastronomic establishment between the Reeperbahn party street and the left-wing hotspot on Schulterblatt street. Since then, no crisis has been able to bring down successive owners. With the coronavirus pandemic, current takeaway owner Ali Nejat Nouei (picture above) is now contending with the greatest challenge to date. The existential threat facing the takeaway is clear from the quantities of curry sauce alone. Before COVID-19, twenty to thirty litres a day were cooked up and sold; at the moment, ten litres is plenty. "We are part of a long chain," says Mr Nejat Nouei. "If the tradespeople who previously provided a lot of our income have their orders cancelled, they no longer spend time near the takeaway and as a result, they no longer come for lunch. And in the evenings, the social scene is practically dead."
Read more under the image gallery.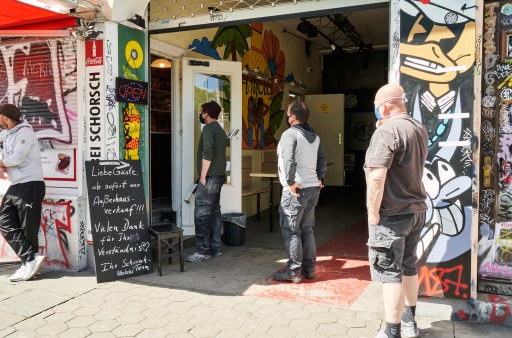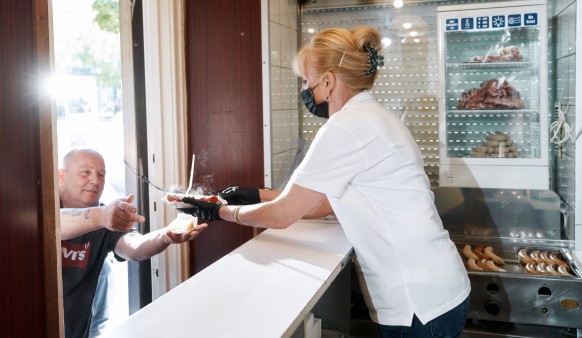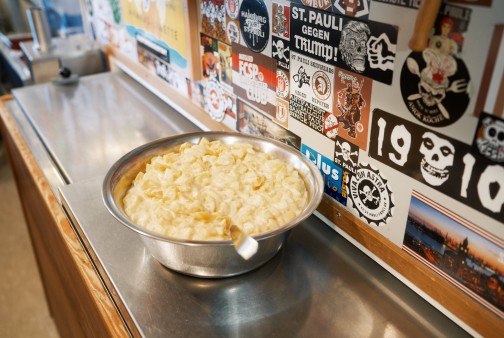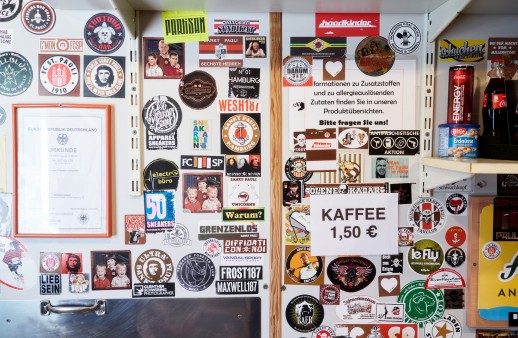 Lucas Hopen, Olaf Mellmann and Jörg Klooss (l-r) are glad that they can still spend their lunch break at Schorsch, despite coronavirus.
After Ali Nejat Nouei closed his takeaway completely for three weeks during the mandatory lockdown, he noticed afterwards that income had decreased by 60 to 70 per cent. He had to lay off three temporary staff members and the four employees were put on reduced hours. Mr Nejat Nouei is not taking his own salary and can now be found in the takeaway more often himself. The landlord has given him a two-month rent holiday on the shop as a gesture of goodwill, but electricity, water and partial salaries still need to be paid. It didn't take long to get through the reserves, which are normally only dipped into when, as recently, the deep freeze gives up the ghost.
The coronavirus crisis is reminiscent of wartime
So without money coming in, things cannot work. That is why, in April, Mr Nejat Nouei got together with Mathias Becker, his bank advisor of many years at Hamburger Sparkasse, and applied for a coronavirus assistance loan – in this case the Entrepreneur Loan with reference 047. The conditions: a five-year term with one per cent interest and no repayment required during the first year. The 43-year old restaurant owner, who also runs a catering service, an art café and a beach club, will now receive EUR 85,000. "He got the loan without delay because I know that Mr Nejat Nouei is in a position to pay it back afterwards," says advisor Becker. "I've always liked the fact that he's very ideas-driven and has always wanted to develop further. He's a real Hamburg businessman and he's as good as his word. But for me, the KfW loan wasn't just about the owner. My first thought is always for the employees whose jobs would have been at risk without the loan."
There are many reasons why Ali Nejat Nouei has mixed feelings about living through the coronavirus era. His businesses are one. Another is his past as an Iranian refugee. In 1988, at the age of 12, he escaped the Iran-Iraq war and sought refuge at his aunt's house in Cologne while his parents remained in Tehran. "The coronavirus has created situations which I would say are reminiscent of war. Situations that I had previously only experienced in Iran," says Mr Nejat Nouei. "I remember restrictions on movement and shopping. And every evening we would sit, shaking, in front of the radio to hear the latest developments. Now we're back to that." If Ali Nejat Nouei, who actually wanted to become an actor and completed drama training in Germany, had to say what film genre the current situation would fall under, for him there is no question that it would be a horror film. "We're now fighting for every customer."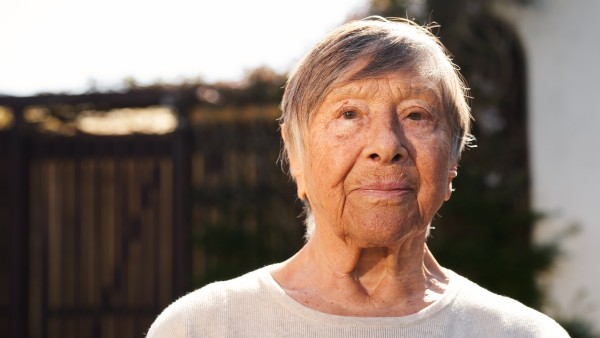 Many applications from the hospitality sector
The KfW loan will see the restaurant owner, who still acts on the side, through until the end of the year. Then the business will need to run at full capacity again. This is exactly where KfW's special programme comes in. The favourable interest rate and the repayment-free first year are factors which create prospects in a sector in which it is not easy to pay back yet another loan. Only the low rate of interest is paid during the pandemic. Repayments start when revenue has recovered. According to KfW director Markus Merzback, KfW can see the popularity of this concept in the high number of applications from the hospitality sector.
Mr Nejat Nouei knows that quality must not deteriorate while we wait for normal operations to resume. Because Imbiss bei Schorsch also has a reputation to uphold. After all, its currywurst is said to be the best in Hamburg.
That is why people like tradesman Jörg Klooss would still come here "even if the sausages cost five euros. They have reliably tasted good here for decades." A currywurst currently costs 3.50 euros. And that's how it should stay. Coronavirus must not be allowed to drive up prices, says Ali Nejat Nouei.
The German-Iranian citizen gets help with quality control from Ingrid Hunger. She is the widow of the second owner Artur Hunger and is currently staying at home for safety reasons. Before coronavirus hit, she stopped in at the takeaway three times a week to taste the legendary curry sauce which Ali Nejat Nouei now prepares using the recipe that he was "bequeathed". And after coronavirus, that will return to normal.
Published on KfW Stories: 27 May 2020.