Care services for pets are in demand more than ever. But the COVID-19 pandemic has hit the industry badly. Canidos dog centre in Gelsenkirchen is also facing hard times. Thanks to a KfW loan, operator Ralph Brandt hopes to bridge the difficult period.
On a warm day at the end of May, animal psychologist Ralph Brandt stands on the enclosed pasture of his farm and watches the commotion. Black Labradors, Golden Retrievers, an elegant Greyhound, a stocky Bordeaux Mastiff, mixed breeds: more than 30 dogs play, scuffle, and lay close together. In times of social distancing, it's an almost enviable scene. But don't worry, dogs cannot transmit coronavirus. Ralph Brandt personally sought out information on the subject from the Robert Koch Institute.
Brandt, short hair, full beard, black hoodie, began renting the farm in the southern part of Gelsenkirchen in 2011, purchasing and converting it in 2018. Today it houses a dog day care, boarding kennel and obedience school. Even though the three dozen animals there look like a giant pack, Brandt and his team are working at minimum capacity. Since the coronavirus pandemic here changed things at breakneck speed in March, many dog owners do not send their pets anymore. Canidos dog centre is fighting to stay afloat.
Since 2011, Brandt has been caring for working peoples' dogs from morning until evening. He opened a second location in Dortmund in 2015. Some days up to 60 dogs gather in Canidos dog centre. During normal times, Canidos cannot complain about a lack of demand. After the fall of the Berlin Wall, the number of one-person households in Germany exploded: today there are over 17 million. At the same time, the number of dog owners has not declined significantly. An increasing number of people need someone to care for their pet while they work. "If we didn't exist, only families and pensioners would be able to have dogs," Brandt explains.
Read more under the image gallery.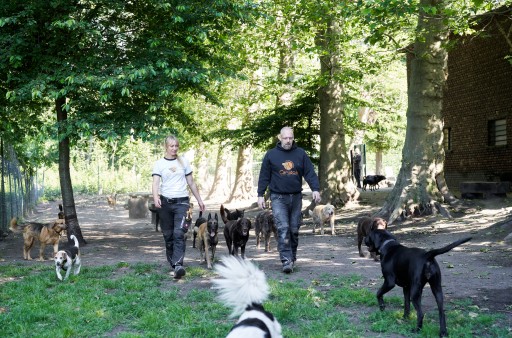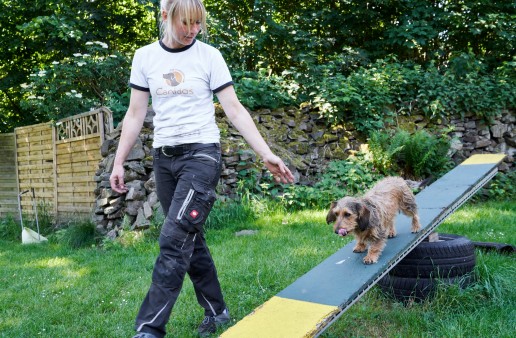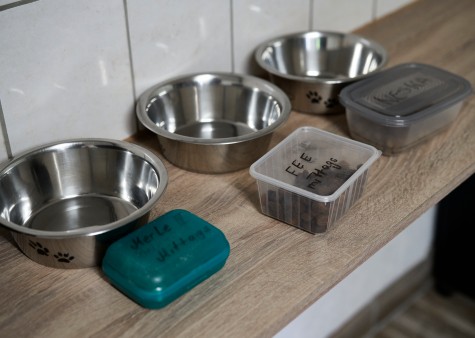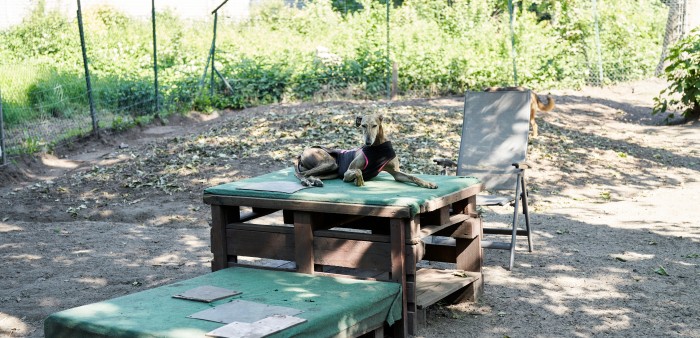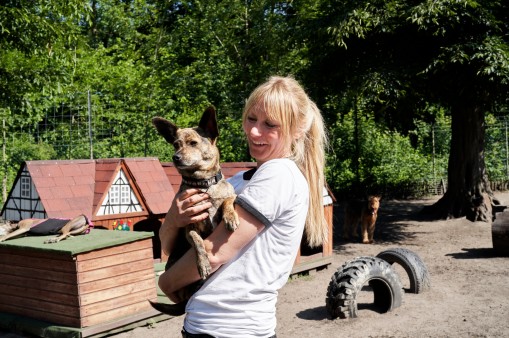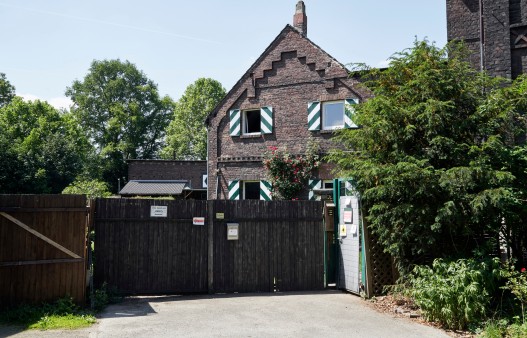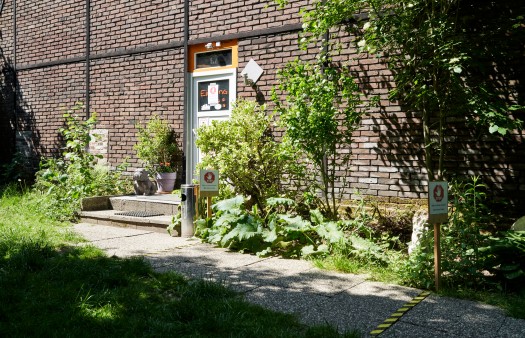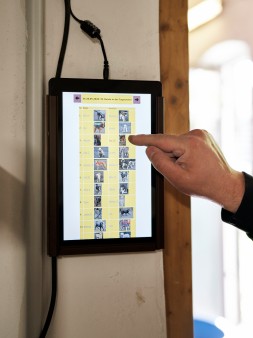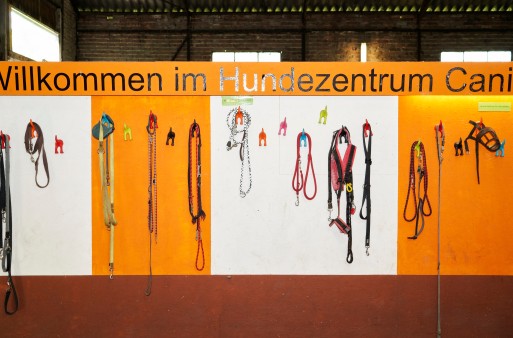 Ralph Brandt (on the right) owns a dog day care that is currently only operating at 50 per cent capacity.
The converted farm is the highlight of his second career. Brandt actually comes from the Rhineland; in Cologne he founded and managed an enterprise software company. He was successful, but says he was also under a lot of stress. The divorce from his wife threw him into a crisis of purpose. "I asked myself if I wanted to continue working 16-hour days in the office wearing a tie," he says today. Brandt sold the company and turned his attention to the dogs. "My ex-wife never wanted to have one, but now I can dedicate myself to them."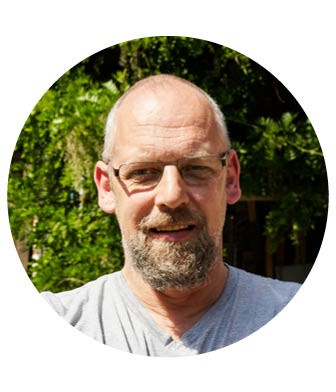 "Overall, the crisis has already thrown us back five years."
The dog centre is systemically relevant
To some extent, taking care of dogs is no less complicated than taking care of children. "Every new dog first needs to be introduced to the group, then we see if they fit in," explains the Managing Director, who became a qualified animal psychologist. Sometimes you need to stay really firm; he has even called some customers back before they were able to reach the nearby A42 motorway. Because Brandt and his team spend several hours a day caring for the dogs, they know every guest in the day care by name and have a close relationship with every individual animal. There's a story to tell about each one.
Which is why it was even more painful when many regular guests suddenly stopped coming due to the coronavirus pandemic. Not because Canidos was forced to close. They were open throughout the entire crisis; the city of Gelsenkirchen even certified their systemic relevance. "After all, doctors, caregivers and salespeople also have dogs," explains Brandt. But everyone else kept their pets at home with them. People working from home do not need someone to care for their animals and they are even happy to have an excuse to get out of the house to walk the dog. "We were never over 60 per cent capacity in March and April," reports Brandt.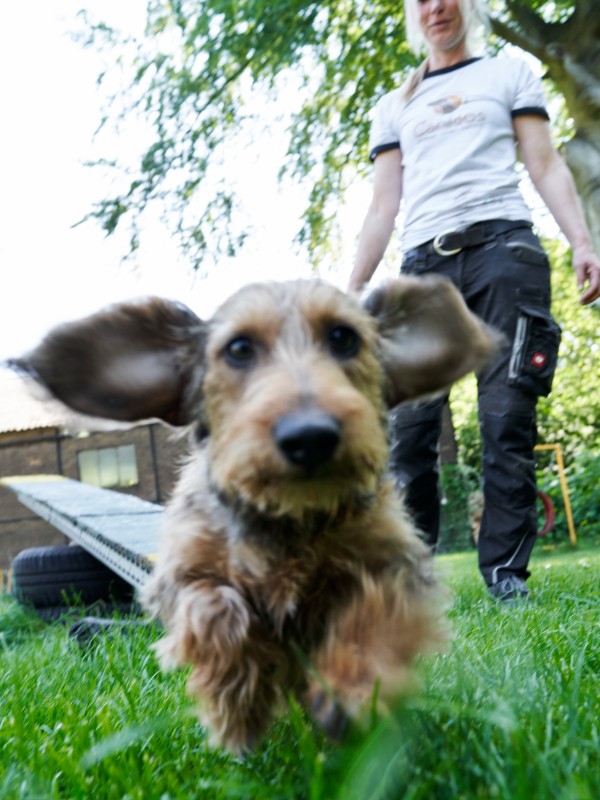 The centre's other sources of income which he had built over the years did not help either. The boarding kennel: initially closed, now – as of May – it stands empty, because no one is going away on holiday. The obedience school: also closed initially, now at least it is open to dog owners wearing masks and maintaining social distance. So he placed his eight employees on a short-time work schedule. "Initially only at 50 per cent, and then I didn't have to dismiss anyone," he explains. But he does not know if it can remain this way in the long term.
The linchpin is whether or not people go away on holiday. "The number of boarding kennel bookings we had over the Easter holidays was close to zero." If the summer season follows suit, the entire boarding kennel will be put to the test. Canidos put plans for a third location on ice for now. "Overall, the crisis has already thrown us back five years," the entrepreneur laments. And that is in a competitive field; there is fierce competition amongst care providers. Brandt knows that the only hard currency in his industry is trust and word-of-mouth recommendations from dog owners. The animal lover has gained this trust. The fact that his pasture is even partially filled during the coronavirus pandemic speaks volumes.
Financial support eases the worst of the difficulties
To alleviate financial worries in the short term, Brandt applied for an infusion of capital. Known as the Entrepreneur Loan from the KfW portfolio's coronavirus aid, the loan should help the company bridge the next three months with 45,000 euros. The Stadtsparkasse Essen savings bank where Brandt has always been a customer was the agent. "We were able to ease the worst of our difficulties this way," he explains. The fixed costs are a little lower when there are no dogs there – also because the customers usually bring food for their pets themselves. But staff and property costs remain, so the loan was essential.
Dog expert Brandt reports that the loan application went smoothly: "The fact that I have many years of experience as an entrepreneur was beneficial, that's why my documents were in good order." Oliver Kirstein, corporate account manager at the savings bank confirms this: "We also would have helped Mr Brandt with our own funds. He knows exactly what he's doing both commercially and as an entrepreneur." He was also given support when he purchased the farm. "He was proactive as an entrepreneur. He should not be punished for that now, when it is not his fault he is facing this crisis," says Kirstein. Ralph Brandt's KfW loan was really the first that the bank in Essen applied for during the coronavirus crisis. "The cooperation with KfW was very relaxed. Within 24 hours we had a commitment," reports Kirstein. A blueprint for further handling of loans providing aid in the crisis. There have not been problems with any applications up until now.
"Of course we are pleased to hear that," says Markus Merzbach from KfW. "It is by no means a matter of course that everything can be implemented so smoothly, especially considering the speed with which coronavirus aid from KfW was developed." This can only work when everyone involved – entrepreneurs, on-lending banks and KfW – pull together. According to Merzbach, by the beginning of June, KfW received around 58,000 applications from across all industries.
Ralph Brandt cannot foresee whether the loan will be enough. At least the dog day care is starting to run again. In the meantime, three quarters of the spots are regularly booked. "The day care is around 70 per cent of our sales, so that is already a step forward," he says. The summer holidays begin at the end of June in North Rhine-Westphalia. Only then will Brandt and his team be able to evaluate how things will be moving forward.
Published on KfW Stories: 23. June 2020.