Influencers are the new advertising media thanks to their reach in social networks. Sarah Kübler also recognised this and in 2015 founded HitchOn, an agency for YouTube and influencer marketing. She wants to support companies in utilising the new advertising market for themselves – in a fair way. The start-up company from Mainz was chosen as the winner of the KfW Entrepreneurs' Award for the state of Rhineland-Palatinate in 2019.
Founder Sarah Kübler about her agency HitchOn (KfW Bankengruppe/Dähne, Schuch, Sperl).
Videos flicker across the screens in HitchOn's large and bright office in Mainz's old town. Here, YouTube videos are produced together with a selected influencer for a new customer. And with good reason: videos dominate online, the user numbers for the YouTube platform are approaching the one billion mark. Many companies want to use this platform with its enormous reach for self-advertising with the help of influencer marketing.
"We are doing the same kind of thing as Tupperware parties in the past – but digitally," explains Sarah, the founder and managing director. The focus of the "digital Tupperware party" is now on the influencer. The influencer presents products or services on their YouTube channel. In the end, it is the consumers who decide whether they like the product and want to purchase it.
Influencers
Influencers are people whose accounts (channels) in social networks are the new advertising media in the digital domain thanks to their reach and reputation in their community.
Strong influencers build confidence
On the free online video portal YouTube, users can publish, watch and rate films or subscribe to other users' channels. A mostly young target group awaits here, inspired by influencers in various fields. Themes range from lifestyle, fashion and sport to gaming and food trends. The most famous example in Germany is the channel of YouTuber Bianca "Bibi" Heinicke.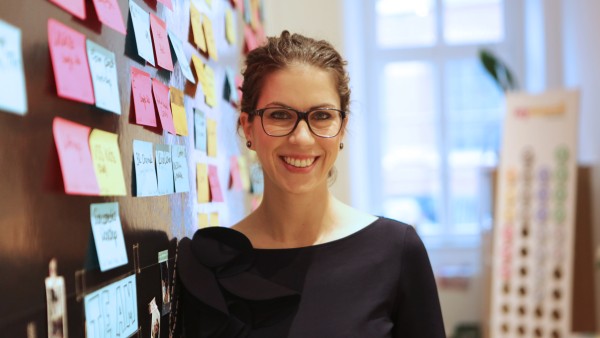 Bibi provides her community with beauty tips, but also reveals a great deal about her life. A mixture of authenticity and trust, which she uses to build an emotional connection with the community. With success: the channel "bibisbeautypalace" is one of the most subscribed German-language YouTube channels.
For Sarah, a campaign for an audiologist particularly illustrates the advantages of influencer marketing because "you get a glimpse through the keyhole of someone who has already tried it out for you". The aim of the campaign was to present the profession in a new light. For many people, audiologist is probably not an exciting training occupation at first glance. "It was really exciting for us because it was something different," Sarah says. "We were looking for influencers to introduce the profession and sent them on an internship for a day. They then passed on their experiences from a day as audiologist to their audience and have shown how multi-faceted and exciting the profession is."
Tik Tok
TikTok is a Chinese video platform founded in 2016. In record time, the social media platform has reached about 800 million users and has triggered a new hype. Users can add popular songs to short self-made clips and share them with others.
German television broadcasters ARD and ZDF are among the customers
The agency HitchOn can currently count many major brands among its customers. "We have, of course, put together very different campaigns for TUI Cruises, Yves Saint Laurent and Volkswagen, but we also work for ARD and ZDF," reports Sarah. The social media experts offer them an all-round carefree package from selecting the right influencer to the campaign planning and production of web videos.
One example of a successful project is the campaign for the 2017 German parliamentary elections for the Federal Agency for Civic Education. Five influencers published election call videos using the hash tag #erstewahl2017 (first election 2017). These should make it clear that the right to vote is a privilege. Altogether, the twelve videos produced were viewed up to 900,000 times. Products such as books can also be launched using YouTube. The German fantasy book series for young people "Zorn und Morgenröte" was shared by lifestyle YouTubers and caused a great deal of hype.
Learn more under the image gallery.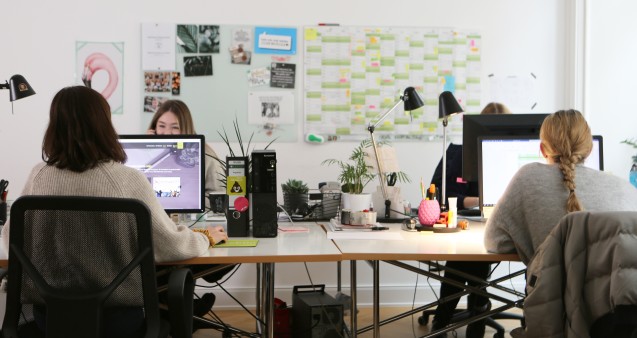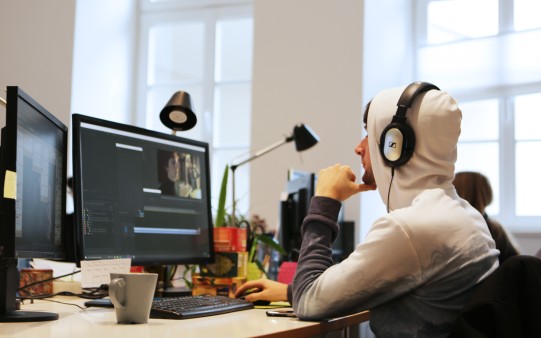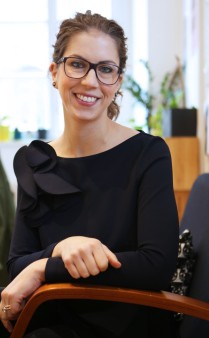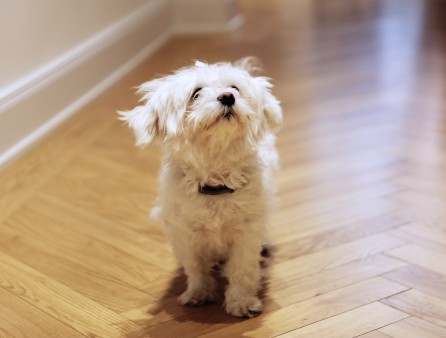 In HitchOn's open space office in Mainz's old town, videos are produced, channels optimised and call-up statistics analysed.
YouTube
On the free online video portal YouTube, users can publish, watch and rate videos or subscribe to other users' channels. The contents of the videos vary from music videos and movie trailers to self-made videos on various topics of life.
Product placement is taboo
Consumers often purchase products that are recommended or advertised by influencers. Product placement is a no-go for HitchOn, so any collaboration with an influencer is clearly marked as advertising. "This is important for the industry and for earning consumer trust," explains Sarah who is also active in the Federal Association for Influencer Marketing. In this association, she leads the group for labelling requirements and the protection of minors.
The agency distinguishes itself by its own in-house analysis tool, which is used to evaluate more than 33,000 channels each day. This enables data-driven influencer research or campaign and performance evaluations. In addition, HitchOn has developed a test programme that can determine which content attracts more attention. HitchOn also offers YouTubers the opportunity to apply for cooperation proposals from companies or to calculate their own market value using the ValU tool they have developed themselves.
Influencer marketing
Influencer marketing describes the cooperation of a company with an influencer in exchange for payment. The latter advertises products or services on behalf of the company. These contents must always be marked as advertising.
From market niche to foundation
Prior to founding HitchOn, Sarah set up YouTube channels for various broadcasters at ZDF Enterprises, a subsidiary of ZDF. There she realised that the market was lacking a service provider who can find new talent for the broadcaster or develop new formats specifically for the YouTube platform. "So I said to myself, then I'll set up this service provider," Sarah explains.
She changed her business model once more in 2017, and this brought her a few sleepless nights. Previously, HitchOn offered an online marketplace for companies and influencers as well as data-based analysis and optimisation. However, Sarah realised that this was not enough. She added campaign management to her range of services – and this certainly paid off. Today she leads a team of 30 people.
"Lots of people said: 'A woman and on your own, are you sure you want to do this?'", Sarah remembers what it was like when the company was founded. But courage and effort paid off. HitchOn is still growing today. A new location in Hamburg is currently being planned. The start-up company is also increasingly designing campaigns for the new upcoming and trending platform TikTok.
That's why Sarah wants to encourage other women to found companies. "I have absolutely no regrets," Sarah makes clear. "There are so many great women and so many opportunities, that's why I want to encourage everyone to take this step."
Published on KfW Stories: 16 January 2020.