Tip: Activate javascript to be able to use all functions of our website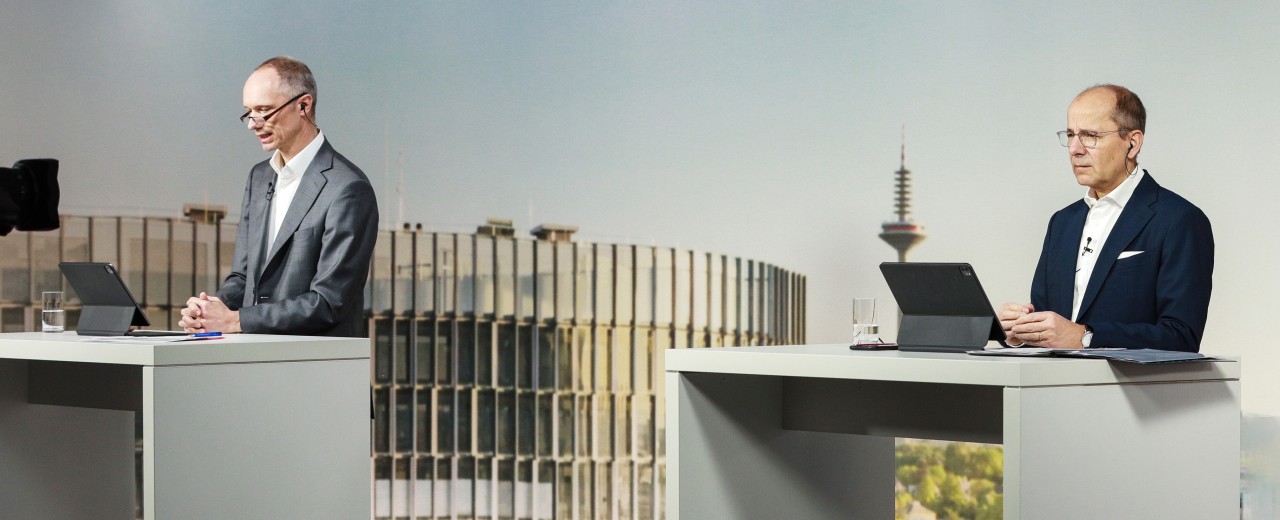 Digital Press Portfolio
Press Conference on Annual Results
On 25 March 2021 Dr Günther Bräunig (CEO of KfW Group) and Bernd Loewen (CFO of KfW Group) presented the results for financial year 2020. Due to the coronavirus crisis, the press conference was held as a video conference call with media representatives.
Curriculum vitae and press photos
"One year of KfW Corona Aid" - Dr Günther Bräunig (CEO) and Dr Ingrid Hengster (Member of the Executive Board) take stock.
KfW Stories - the digital magazine