Tip: Activate javascript to be able to use all functions of our website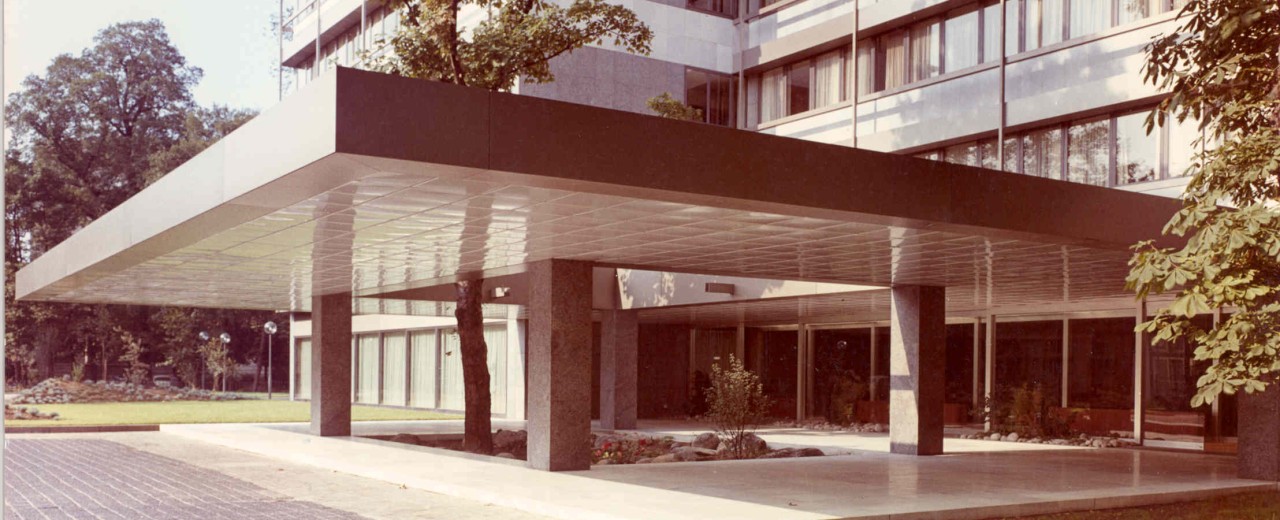 The 1970s
KfW keeps Germany stable during oil crises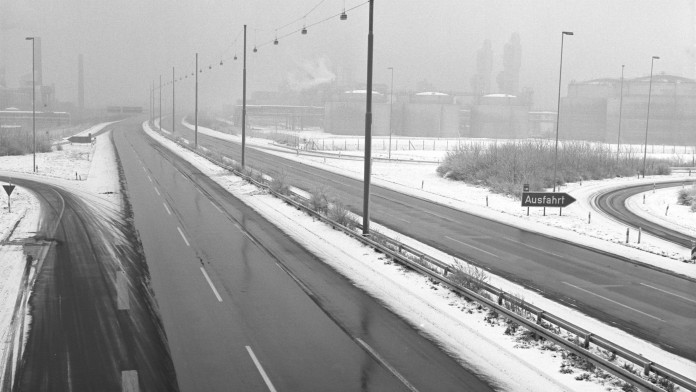 The German economy is in jeopardy. Two oil crises and a sustained period of high interest rates are causing considerable economic upheaval. The readjustments needed to maintain Germany's international competitiveness demand fresh approaches, including for promotional policy. Energy-saving and innovation are the order of the day. People are clamouring for KfW and its loan programmes.
The SME programme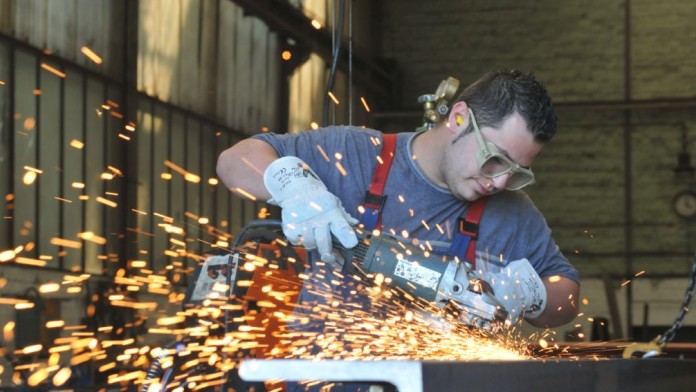 In 1971 the bank moves into domestic SME promotion on a huge scale, and for the first time develops a promotional programme specifically for SMEs – the SME Programme. This new credit product is the result of a restructuring of domestic investment financing, and allows the extension of loans to small companies on the same terms granted to large companies. Thanks to its own good credit standing, KfW is able to obtain funds for this programme on the capital market at relatively favourable conditions, and pass these on to its end clients. Year by year the number of loans reaching SMEs through their principal banks grows. Over the next two decades, domestic economic promotion will increase several times over. Since 1979 it has also been possible to finance foreign investment through the SME programme, and the possibility of financing innovative projects will be introduced in 1983 (with KfW assuming a share of the risk). In the mid-80s the programme for financing environmental protection will be launched.
Export finance on course for growth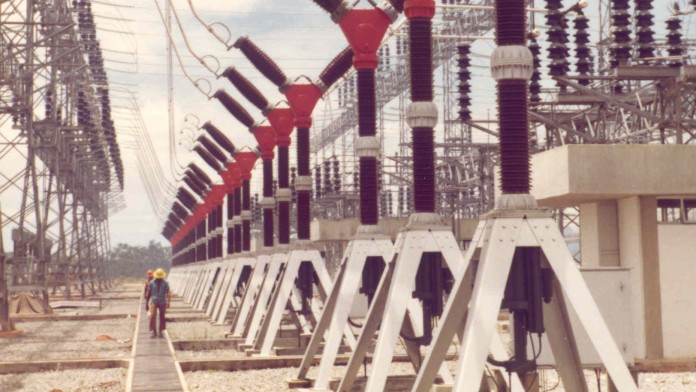 The export finance business area is also on target for growth. Power plants, aircraft, ships – the construction and sale of these items made in Germany are being spurred on by KfW loans. The simple state loans with Hermes cover have long since become customised project, asset and corporate financing products, which must be more and more closely aligned with market needs.
Capital market activities
To the extent that the share of loans backed by the Federal Government declines, KfW must raise funds of its own on the capital market – more and more of which are denominated in foreign currency. In 1978 KfW takes out its first foreign currency loan on the capital market. By 1989, two-thirds of export loans will be denominated in foreign currency.
Chronicle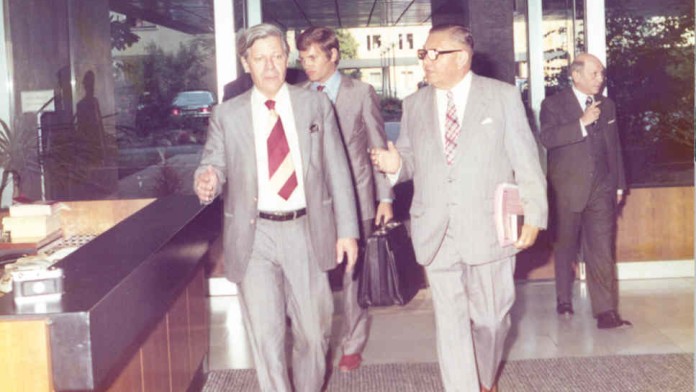 Helmut Schmidt becomes the first incumbent Federal Minister of Finance and later Federal Chancellor to chair the KfW Board of Managing Directors in 1974
1971
KfW launches its own self-financed programme specifically designed to promote domestic investment (the SME Programme).
ERP programme for equity financing.
1973
KfW becomes the first of Frankfurt's numerous banks to open its own kindergarten.
1974
KfW special programme to stabilise selected industries.
1978
Framework credits for export financing.
First foreign currency loan in export financing.
1979
KfW moves into foreign financing arrangements under the SME foreign investment programme.
KfW agricultural programme worth 205 million euros.
Find Out More About