Daria Ciriaci (CDP, Italy), Antonio Bandres Cajal (ICO, Spain) and Jan Klasen (KfW, Germany) are the heads of the European Affairs departments of the respective institutions. KfW Stories invited them to outline the cooperation between Europe's national promotional banks and institutions (NPBIs) and share their recent experience of working to counter the economic consequences of the coronavirus crisis. This is our interview with Jan Klasen.
About Mr Klasen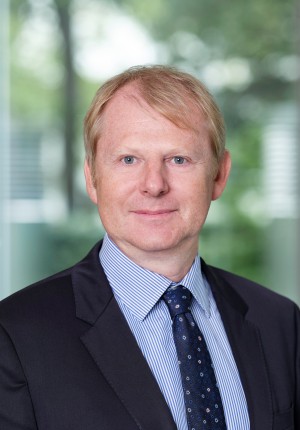 Dr Jan Klasen is heading the Department of Federal and European Affairs at Germany's promotional bank KfW.
During the outbreak of COVID-19 promotional banks were playing a key role in supporting the European economy. How did KfW navigate the crisis?
JAN KLASEN: Coronavirus has led to a public health and economic crisis, calling for unprecedented measures to strengthen the economy. On behalf of the German government, KfW managed to create the Special Programme in record time. Within weeks we extended existing programmes like the Entrepreneur Loan and also created new programmes like the Instant Loan, which is fully guaranteed by the German Federal Government. The experience from the financial crisis in 2008 helped to achieve this quick result, which elicited a great deal of demand from businesses and is still continuing to do so. As of June 22, KfW has received 65,000 applications for its Special Programme, for a total volume of 48.3 billion euros.
"It was easy to coordinate closely with our partners."
About KfW
Since 1948 KfW Group has been committed to improving economic, social and ecological living conditions all around the world on behalf of the Federal Republic of Germany and the federal states. In 2019 alone, it provided promotional funds totalling 77.3 billion euros to achieve this goal. Of this total, 38 per cent was spent on measures aimed at protecting the climate and the environment. In Germany, KfW Group has offices in Frankfurt am Main, Berlin, Bonn and Cologne. Its global network includes more than 80 local and representative offices.
Learn more
The speed and extent of the countermeasures taken by the EU Member States were unprecedented. Did you coordinate your responses between the promotional banks?
Cooperation between the NPBIs (national promotional banks and institutions) is not new. We have a long-established and close partnership with most European NPBIs that was further strengthened through the EFSI (European Fund for Strategic Investments) and joint investments in recent years. In Brussels, KfW even shares an office with our peers from Italy, the Netherlands, Poland, France and our joint association ELTI (European Association of Long Term Investors). So it was easy to coordinate closely with our partners. Here one can say that difficult times are European times. In the last months we held countless video calls, including over the weekend, constantly exchanging information and experiences. In addition, our CEOs met digitally in April and agreed to increase cooperation. Even though the rollout of the support programmes varied in speed between the countries, we are now in a situation where most EU countries have similar guarantee programmes in place. This was also possible thanks to the European Commission, which was quick and organised in dealing with state aid requests.
What is the main thing you have learnt from the COVID-19 crisis? And what role can promotional banks play for the recovery phase and future resilience?
The coronavirus crisis has proved that cooperation between the national promotional banks works. This is good, because we still have a lot of work ahead of us. As it appears impossible to avoid a recession in 2020, we will witness recovery programmes on European and national levels, in which promotional banks will play their part. After the need to provide liquidity to companies during the first phase of the crisis, the next step will be to increase investment. Here, European solidarity and national measures need to complement each other. For the recovery phase, a special focus will lie on investments in digitalisation, innovation and sustainability, which should render the EU economies more resilient to future shocks. Alongside with the Green Deal, the Commission's proposal for a new budget and the Recovery Fund are promising starting points. I place trust in the upcoming German presidency of the European Council to advance these topics. We will support where we can. KfW was once founded to help rebuild Germany after World War II. Today we and our partners are ready to help our respective national economies recover, as well as the European economy as a whole.
Published on KfW Stories: 24 June 2020.