A narrow house which stands slightly askew down an alleyway in a Bavarian old town has now been refurbished. The building clearly tells a rich history while being ideally suited for contemporary use.
Revitalised
How architect Michael Pichler revitalised a narrow old city house (KfW Group/n-tv). This video is only available in German.
The town of Pappenheim, 47 miles (75 kilometres) south of Nuremberg, saw its heyday pass many years ago. In the picturesque location of the old town, on a bend in the river Altmühl, it is beginning to crumble away. Vacancies are a problem. "People prefer to live in the town's suburbs," Michael Aurel Pichler explains. Nonetheless, the young architect, based an hour south of here, saw the Franconian location's charm and "potential", needing only a small sum to buy an inconspicuous house just off the town square on Stadtvogteigasse in 2013. Calling it a mid-terrace townhouse seems like something of an exaggeration, since the building is just 13 feet (4 metres) wide.
Next to the narrow stairwell at the side, there is one small room facing out onto the street and another pointing to the garden at the back (although this belongs to the neighbouring building). Still, there is also glazed veranda facing south in its direction. The house has three floors and an attic.
In 1740, when the residence came into existence, a tailor and a shoemaker filled up this narrow gap between buildings, giving them the chance to live and work close to the Old Castle. The house was full of life, with two families spread over a plot measuring just four by ten metres. After that, the house passed through many hands.
In the 19th century, Pappenheim had a bustling Jewish community. Their culture also influenced the small house: sukkah huts stood on the veranda in those days, with the men sometimes eating and sleeping inside them, according to the tradition.
In the post-war period, standard doors and windows were forced into this quirky edifice. At least over the garden, the old, slim, hand-blown glass fixtures have been preserved. A large fireplace and central heating system have been installed, with cement plaster applied. And yet, until recently, the irregularly shaped house was simply considered a "piece of old rubbish". But it was given a shot at a better life.
Michael Pichler has revived this "constructum", as he calls it. He had seen the world, learning in Innsbruck, London, and Aquileia that old units can be combined with highly modern structures. He calls the rooms of his house "clusters", which do not have pre-defined functions but can be used flexibly depending on the needs and ownership arrangements at hand. Five people could happily live here. Currently, however, only one person lives in the house: Dr Hamulka, Pappenheim's new physician from Croatia. She appreciates the peace and quiet of the house, along with its central location.
Read more under the image gallery.
Perfectly integrated
The view of the historic alleyway also appears cohesive from above.
Michael Aurel Pichler also understands the construction work as a long-term and long-sighted project on the part of his (unknown) predecessors, who were probably "only" labourers. For instance, given that soil under the building would cause it to tilt due to wet conditions, the ground floor was made of limestone, which keeps out moisture as it moves upwards. In order to keep external walls to a minimum, the building's space-saving frame is only used in places where one would naturally come right up against the neighbouring houses. This means that the house sometimes warms up fairly effortlessly. In places, there are peculiar openings that lead through to the neighbouring properties. The fire authorities would prohibit this in a new building project, but it was possible to keep them here, pending the agreement of both sets of owners.
Pichler knows and appreciates the people of Pappenheim. After all, from an official point of view, the young project manager was quite simply allowed to get on with it. The modifications did not require any approval; there was no intervention on behalf of the Planning Office or any architectural conservation policies. Presumably, it was well understood what pioneers like Michael Pichler have to offer, promising the town a rejuvenated and revitalised centre.
Pichler also brought a stylish eye when it came to the basics: "White walls and floors create a consistent backdrop for artifacts (man-made objects) past and present," he noted in his construction project ledger, which also includes a collection of historical designs and diagrams. "Old features and new ones become part of the whole, but fragments that are preserved can still be experienced for what they are," Pichler states.
One visibly new feature is the white enveloping almost everything, making for a truly bright interior; another is the banisters made of oak beams, supported by balusters fashioned from copper pipes. Historical components, such as the floorboards from the 18th century, the original garden-facing windows, and the stone strips in the window soffits – sourced from the local uplands (the Pappenheimer Jura) – have been carefully sanded and restored. Durable materials such as lime plaster, stand oil, and hemp sealing were used.
Pichler only replaced the front windows (whose originals could not be tracked down), making the bold decision to use sashless modern three-light windows without visible frames. Especially at night, the street façade provides an interestingly curious-looking, abstract image. The renovator opted not to imitate an old-fashioned look, as is the case at the neighbour's house with its stocky, insulated-glass sash windows. Improvising along DIY lines is not his thing either. The client-cum-architect left all the work to the professionals, only keeping up a site management role.
Considering the significant cost of construction (EUR 165,000 – half of which would have bought a "real" terraced house), the architect was clearly not driven by a desire to speculate on a future increase in value. The man simply wanted to "keep telling the house's story". And that earned him great praise and a number of awards, along with a teaching assignment and – last but not least – requests to build elsewhere.
The project at a glance
Project: old townhouse
Location: Stadtvogteigasse 4, Pappenheim, Germany
Year of construction: 1740
Client and architect: Michael Aurel Pichler
Plot size: 38.76 m²
Floor area: 98.66 m²
Total cost per m²: EUR 1,672
Benefits for residents: living history, home with a town centre location
Benefits for society: preservation of a historical building, revitalisation of the town centre
Energy conservation: compact, buffer area to south, condensing boiler
Published on KfW Stories: Friday, 18 May 2018
The described project contributes to the following United Nations' Sustainable Development Goals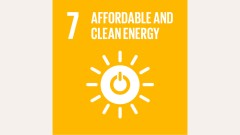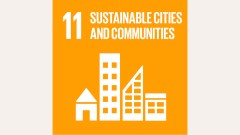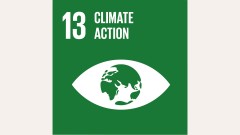 Goal 7: Ensure access to affordable, reliable, sustainable and modern energy
Close to 80 per cent of the energy produced worldwide still comes from fossil fuel sources. Burning fossil fuels also generates costs for the health system due to air pollution and costs for climate-related damages that harm the general public, not just those burning the fuel.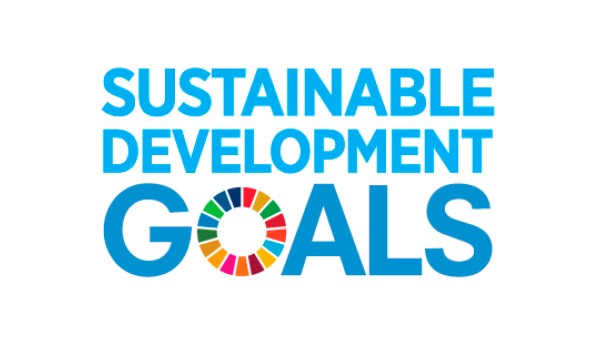 All United Nations member states adopted the 2030 Agenda in 2015. At its heart is a list of 17 goals for sustainable development, known as the Sustainable Development Goals (SDGs). Our world should become a place where people are able to live in peace with each other in ways that are ecologically compatible, socially just, and economically effective.