Only people with negative coronavirus test results are allowed to enter Kenya. This measure is intended to curb the disease in eastern Africa. KfW Stories visited a border crossing where mobile laboratories financed with German aid are helping to expedite the process.
Ramadan Saidi wraps himself in his red and black chequered shuka, the covering of the Maasai, and waits. The air is cool in the Tanzanian-Kenyan border town of Namanga this morning. Saidi's eyes, which peek out above his mask with the Chelsea FC logo, belie a certain amount of impatience. Saidi is from Tanzania and works as a lorry driver. Three days ago, the 52-year-old left the Tanzanian city of Arusha with maize as his freight and crossed the border to Kenya. Since then he has been waiting in Namanga for the results of his coronavirus test. Only a negative test result will allow him to continue driving his cargo to his Kenyan destination of Thika, 200 kilometres away.
Kenya reacted to the first known COVID-19 infections with restrictions at a very early stage. So at 14,000, the number of cases recorded on this July day is possibly lower than initially feared. 250 people have died from or in conjunction with a coronavirus infection out of a population of 52 million. However, the numbers are rising sharply. Statistics professor Gichuhi Waititu expects that Kenya will see the peak of the pandemic in the autumn.
Mobile laboratories for early detection
Since Ramadan Saidi arrived on a Friday and they did not perform any swab tests over the weekend, he needs to wait in his guest house for two days. "At least my boss is paying for my accommodation", he says. Otherwise the journey would not be worth it for Saidi: each night costs the equivalent of 3.80 euros, one tenth of his earnings for the trip to Thika and back. Fortunately for the shipping agent and driver, the wait time has been reduced considerably since a mobile high-security medical laboratory was set up in Namanga at the beginning of June. Before that, all samples had to be sent to the capital of Nairobi; results took days. "Now we receive results in no more than 12 hours", says Abdi Roba, who manages the mobile laboratory.
On behalf of the German Federal Government, KfW provided 12.5 million euros to the East African Community (EAC), of which Kenya and Tanzania are members, in order to build a network of nine mobile laboratories for the early detection of highly infectious pathogens. The Bernhard Nocht Institute for Tropical Medicine (BNITM) in Hamburg is also participating in the project. The devastating Ebola epidemic in western Africa that cost more than 11,300 people their lives between 2014 and 2016 was the catalyst for the project idea. It is a stroke of luck that the laboratories are ready in time for the coronavirus pandemic. "These mobile laboratories are particularly suitable for developing countries like ours", extols the scientist, Roba. "They can be set up in remote regions where samples would normally otherwise have to be sent to the capital." In extreme cases like South Sudan, which also received resources, that difference can mean weeks: this long-time war-torn country did not have a high-security laboratory. All samples were flown to Uganda to be analysed.
Read more under the image gallery.
Long-distance lorry drivers at the Namanga testing station at the border between Kenya and Tanzania. All travellers passing this border are required to be tested for COVID-19. The samples are tested in one of the new mobile high-tech laboratories.
The shorter wait times not only reduce economic hardships for people like lorry drivers and shipping agents, they are also critical when it comes to identifying the source of an infection in the early stages to prevent the outbreak of an epidemic. "If the samples are analysed quickly, the government can gain a relatively precise picture of the occurrences of infection", explains microbiologist Florian Gehre from the BNITM. Infected patients can be isolated before they infect other people and contacts can be traced.
Shorter wait times at the borders
Samples are required for analysis. In Namanga, a five-person team takes care of this; each team member wears a white protective suit. 27-year-old Ayuub Mutethia has one of these suits on. "Everyone on our team is very afraid of becoming infected with the virus", the medical laboratory technician admits. However, he considers the risk to be ultimately controllable. After all, everyone has sufficient protective equipment and pays meticulous attention to hygiene. However, safety comes at a price: "The protective suits are very hot and we should only wear them for two hours at a time. But we sometimes need to work for three or four hours to collect all the samples."
The people who take a seat on the plastic chair in front of him to have their noses and throats swabbed are almost always lorry drivers who work on the routes between Zambia and Uganda. In the coronavirus era, this job has become a bureaucratic, complicated and time-intensive undertaking associated with major health risks. The infection rate among lorry drivers is particularly high. Presumably because they are more easily infected during the long wait times at the borders and overnight stays in guest houses. Since the analysis period and the reliability of the tests have enormous economic impacts, the border procedures generated political tensions between Tanzania and Kenya. So it is extremely important to have quick analysis times and that the samples do not get mixed up. The atmosphere between Kenya and Tanzania has since relaxed again, probably also due to the fact that the wait times are now shorter thanks to the mobile laboratory.
Now it's Saidi's turn. He's already familiar with the procedure and knows how uncomfortable it is, particularly for his nose. In spite of the discomfort, he thinks the tests are good and important. "I need to know if I have coronavirus." Even though he stands between other people waiting, he is not afraid of the virus. "I do everything to protect myself. I wear a mask and wash and disinfect my hands often." But the distance between the people waiting keeps getting smaller than the recommended one and a half metres.
Professional training with experts
Saidi involuntarily grimaces and winces when his nose is swabbed. Then it's over. Just like everyone else, he received a carefully labelled tube when he registered. Now it contains both of his swabs and will be brought to the laboratory with the other samples in coolers. It is not far away; the lab was set up in an empty operating room at the Namanga health care centre. The team there is already prepared. Kevin Oriki is familiar with the first, particularly important step: also wearing a protective suit, he receives the tubes with the samples and sorts them into carriers in a safety cabinet. Due care is critical because this is where all of the samples are given a lab-ID so that each driver really receives their results in the end. Kevin Oriki was trained by Timothy Nzomo who, in turn, was trained by the Bernhard Nocht Institute – just like Abdi Roba. Excellent training for the laboratory technicians is just as important for fast and reliable results as the quality of the equipment. This is why the experts from Nocht, Florian Gehre and Muna Affara, trained a total of 12 "trainers of trainers" who can share their knowledge locally. 33-year-old Timothy Nzomo already had experience with outbreaks of dengue fever and Rift Valley fever. He is not afraid of analysing COVID-19 samples. "We are so well-trained that we don't need to worry." But working in the lab is demanding and strenuous. "We come here in the morning and go back to our quarters in the evening. We have been living this routine for weeks." Despite this, he still enjoys his job and feels that his activities are truly useful.
At the lab, each sample goes through three steps: assignment of a lab-ID, isolation of the genetic material and, ultimately, its analysis. While the team in the lab analyses today's samples, the lorry drivers who were tested on Friday receive their results. Once he has the confirmation that he is negative, long-distance driver Denis Vikiru walks over to his white lorry. Sheep and goats stretch their necks over the sides of the lorry which the 25-year-old Kenyan will use to drive them to Nairobi. Vikiru loaded the 250 animals this morning because he was optimistic that he would be able to set off today. He lives on the Kenyan side of Namanga but must get tested before he is allowed to go to Nairobi. "I already tested positive once", he explains. He was then taken by ambulance to an isolation ward in the capital where he had to remain for 32 days. The course of the illness was not dramatic in his case and he received good treatment. "But I felt guilty." Many infected individuals talk about how society stigmatised them and their families. So Vikiru thinks reliable tests are all the more important.
Source
This article was published in the autumn/winter 2020 issue of Chancen magazine.
To German edition
The next day the results from Monday's samples will also be ready. We don't know what Saidi's test results were for reasons of data protection. Anonymous statistics show: 72 swabs were tested, 13 were positive, which is 18 percent. "That is very high", confirms the head of the laboratory, Abdi Roba. However, on average days, the share of positive cases is much lower at about five or six per cent. Yesterday in particular, a large number of patients from isolation wards and quarantine centres were tested. The number of positive results has been increasing for several days nonetheless. "I'm sure that work will increase in the coming weeks". Roba is nevertheless confident. "We are currently training further personnel. Then we can also work in two shifts." He and his team feel like they are well-prepared for the peak of the pandemic.
The described project contributes to the following United Nations' Sustainable Development Goals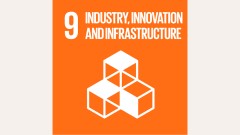 Goal 3: Ensure healthy lives and promote well-being for all at all ages
Health is the goal, prerequisite and result of sustainable development. Supporting health is a humanitarian requirement – both in developed and developing countries. Around 39 per cent of the world's population lives without health insurance. In poor countries, this amount even exceeds 90 per cent. Many people still die from diseases that are not necessarily fatal with the right treatment, or that could easily be prevented with vaccinations. Strengthening health systems, particularly by making vaccines widely available, can make it possible for us to drive these diseases back and even eradicate them by 2030.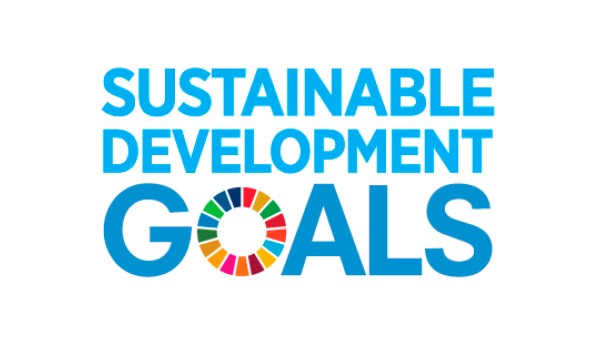 All United Nations member states adopted the 2030 Agenda in 2015. At its heart is a list of 17 goals for sustainable development, known as the Sustainable Development Goals (SDGs). Our world should become a place where people are able to live in peace with each other in ways that are ecologically compatible, socially just, and economically effective.
Published on KfW Stories: 3 November 2020.