Berlin-based fintech company Mambu bet early on cloud solutions for financial services providers. Today it is valued at 1.7 billion euros.
In 2011, Eugene Danilkis had an excellent hunch. Back when the cloud seemed still too risky to many finance companies, the software engineer believed that it represented the future. Together with Frederik Pfisterer and Sofia Nunes, the Ukraine-born Canadian, who studied in the USA and now lives in Amsterdam, founded the fintech company Mambu. The aim was to develop cloud-based services for banks. "The initial challenge was overcoming scepticism towards the cloud, which was a new technology back then," says Danilkis. "A market has developed that didn't have any players at first. I'm proud that Mambu was among the first to change that."
Danilkis believed that the future of banking needed to be built on agile and flexible technology. Mambu developed software systems that enable cloud solutions and online banking. Banks, lenders and fintech companies can find the components that they need: "We help them to design a loan, to shape the terms of payment, to keep track of the financial transactions, to monitor interest, accounting and other finance products, without needing to worry about source codes – and all this via the cloud."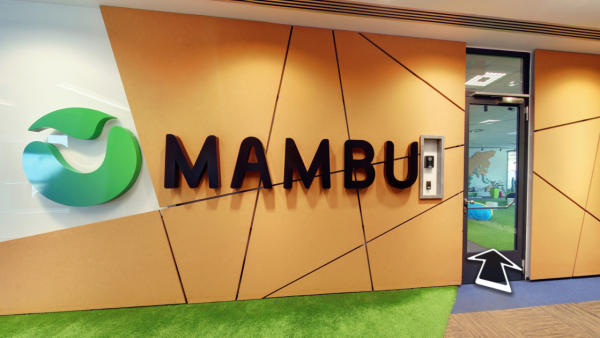 At the start, the main customers were banks from emerging economies like Nigeria or Columbia. Later, as digitalisation progressed, they were joined by increasing numbers of prospective customers from Europe – including traditional banks. With decreasing turnover, the financial crisis, new providers like PayPal and other fintech companies, there was growing pressure on the established financial institutions. Danilkis: "We give everyone the same opportunities to be adaptable and agile, allowing them to respond to fast-changing customer needs, opportunities and risks. They can configure their platform and keep it up to date without needing to commission developers to make changes, as was the case with many older systems."
Mambu has grown, especially in the past two years. At the start of 2019, the company was still valued at 150 million euros. Today it is the second most valuable German fintech company after the online bank N26, which also happens to be one of Mambu's customers. In a financing round in January 2021 Mambu raised 110 million euros, while the company was valued at 1.7 billion euros. The main investors include Netflix financier TCV, who is also involved with Spotify.
KfW is invested in Munich-based venture fund Acton Capital via its subsidiary KfW Capital. Fritz Oidtmann, managing partner at Acton: "When we first invested in Mambu just over five years ago, we were particularly impressed by the clearly customer-oriented approach of the founding team and the excellent product. Their core banking system for fintech companies and banks was effective and secure, while also being considerably more flexible and cheaper than anything that had been available on the market up to that point." It has exceeded his expectations: "With its "composable banking" approach, the team has even managed to win major banks around the world as customers. Cooperation within the board is also extremely pleasant and productive: the team doesn't put on the traditional show for the investors here. Alongside the successes, criticisms are mentioned so that constructive, collaborative efforts can be made to find solutions."
Mambu wants to use the new money from the latest financing round to expand even further and double the number of employees by the end of 2022. Today, Mambu already has 184 customers in 65 countries. The 550 employees work at branches in Berlin, Dresden, London, Amsterdam, Iasi, Miami, Singapore, Vilnius, New York, Sydney and Abu Dhabi. For Danilkis, they are the company's heart: "We Mambuvians have in common the gift of collaboration and continuous improvement. If you like the people that you're working with and you're supportive of each other, then it makes the journey durable and enjoyable because you're going through the same challenges together; you're forming close connections, you're figuring out things as a team. We're building a place where people are spending the majority of their waking hours so while they're working with us, why not build something that we're proud of and that's worthwile?"
Published on KfW Stories: 24 June 2021.