Munich-based rocket building company Isar Aerospace is expected to launch satellites into Earth orbit starting in 2022. The environment and climate can be monitored from space. But the technology is also groundbreaking for the automotive industry. The investment holding company behind Volkswagen, Porsche SE, has already invested in Isar Aerospace.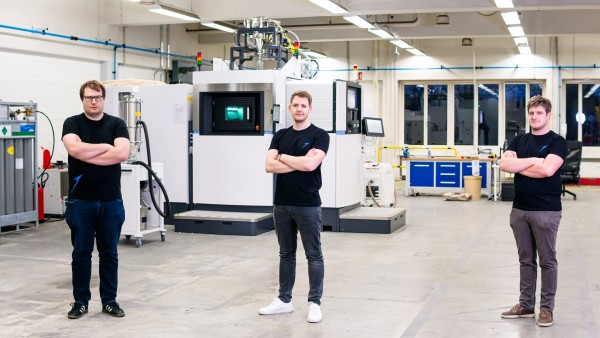 When electric car pioneer Elon Musk announced in 2002 that he would also start building rockets via SpaceX, many initially thought it was the eccentricity of a millionaire realising his childhood dream. But since then, SpaceX has not only set numerous records – it has also disrupted the entire industry.
Now a German start-up is also at the forefront of the market: Munich-based launch service provider Isar Aerospace. The three founders, Daniel Metzler (now CEO), Josef Fleischmann (COO) and Markus Brandl (Head of Combustion) met each other during their studies at the Technical University of Munich. Together they undertook research on smaller rockets and performed launches as part of the Scientific Workgroup for Rocketry and Spaceflight (WARR). Back then, they were approached by companies that wanted to purchase rocket propulsion systems. The three asked themselves why the industry would want to purchase rocket engines from students – could they not make them themselves? And if they needed rocket engines, then would they need the entire launch vehicle, too? "We recognised the high demand from industry for more cost-effective and flexible rocket launch solutions", says CEO Daniel Metzler. And so the idea for Isar Aerospace was born.
Today, the company that was founded in 2018 and located in Ottobrunn near Munich employs over 200 people from over 40 countries. The first test flight of the Spectrum launch vehicle is scheduled for 2022 from the Norwegian island of Andøya. Their customers include Airbus Defence and Space. The business hit the ground running to become one of the most important players on the market for launch vehicles and has already raised 180 million US dollars in funding. Investment holding company Porsche SE is the most recent addition to their ranks of investors. "Insurance companies, telecoms and automotive manufacturers will not be the only ones that depend on satellites", says Metzler. "Nearly every company and every organisation will."
Revolution in space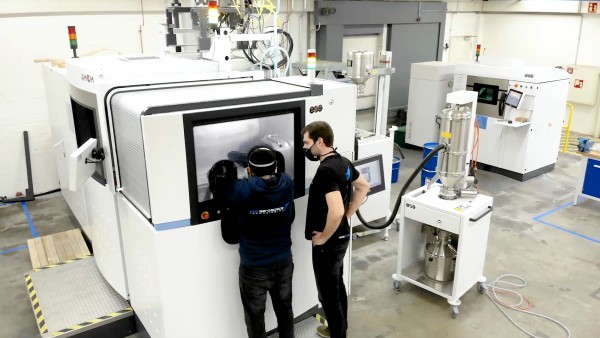 Isar Aerospace wants to meet rising global demand for flexible and affordable access to space. "Without space flight, we wouldn't have services like GPS or Google Maps", says Metzler. "Tracking ship and aircraft locations would be impossible, as would autonomous driving. Moreover, we can use satellites to ensure access to high-speed Internet all over the world." As a result, aerospace technology is setting the pace for new business models and platforms for innovation and future technologies.
An entire sector is developing out of this field. "According to current estimates, the global market for space launch services is expected to increase to over 30 billion euros by 2027", says Metzler. Analysts from Allied Market Research estimate that the market constituted by small and flexible rocket manufacturers will increase to 8.1 billion euros by 2027. However, only two such small commercial rockets are operational today.
By 2028, experts estimate that close to 10,000 satellites will orbit the Earth, most of them being small satellites under 250 kilograms. And this is precisely the market Isar Aerospace is targeting. For example, the satellites that the start-up plans to transport to space with the 28-metre-long Spectrum launch vehicle will circle the Earth in low Earth orbit, only 500 kilometres high. As a comparison, conventional GPS systems work with satellites that orbit at about 20,000 kilometres above the planet. The satellites are a key strategic tool for the entire automotive industry, even though it is used for transmitting data to car entertainment systems or connecting factories. But automotive manufacturers will not be the only ones dependent on satellites in future – nearly every public or private company and every organisation that works with information or complex communication technologies will need them as well.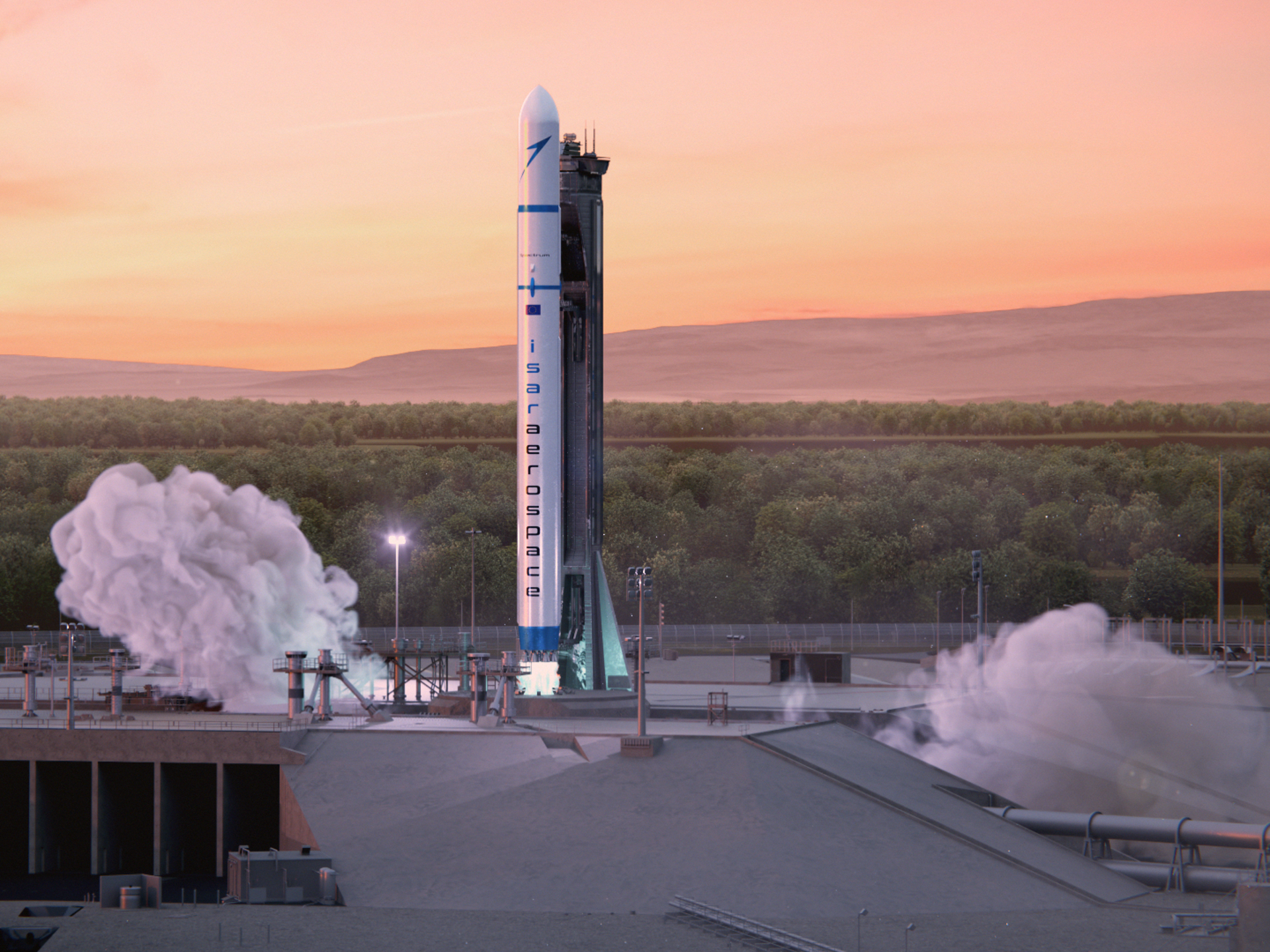 Forest fires and floods
The satellite images can also be used to monitor the environment; for example, by tracking global warming. "Satellites make it possible to monitor and measure changes in the Earth's surfaces, oceans and atmosphere, then develop a plan of action to protect them", says CEO Daniel Metzler. They can be used to quickly localise the source of forest fires or determine the extent of flooding using data in real time.
Recently, in September 2021, Isar Aerospace announced the conclusion of a launch service agreement with New Space start-up OroraTech. "Their nano-satellites will be used to help combat wildfires around the world and the global climate crisis through satellite-supported services for detecting and monitoring forest fires", says Metzler.
Investors and supporters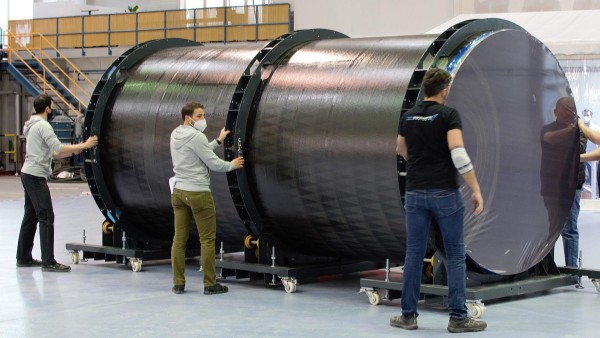 Isar Aerospace was able to raise 64 million euros in the most recent funding round. In total, the start-up has already raised over 150 million euros. According to Isar Aerospace, this makes them the fastest-growing and best-financed space start-up in Europe. Experts value the company at between 400 and 600 million euros. When Porsche SE, the controlling shareholder of Volkswagen, invested during the latest round of financing, it attracted attention. By this point, Isar Aerospace had already muscled its way ahead of two German competitors: Rocket Factory Augsburg and HyImpulse Technologies from Baden-Wuerttemberg.
KfW subsidiary KfW Capital invested via two venture capital funds: HV Capital and UVC. "UVC showed support for Isar Aerospace back at a very early stage as a seed investor. They believed in the team and our vision before there was much to show for it", says CEO Metzler. "HV Capital then joined the fold as a new investor at the end of 2020 in the series B round and then significantly increased its investment in the series B extension." Jörg Goschin, Senior Managing Director at KfW Capital, adds: "We are pleased with the cooperation with UVC Partners and HV Capital on financing for Isar Aerospace, an innovative German space tech company. Isar Aerospace is also an excellent example of how venture capital makes it possible for technologically ambitious start-ups in Germany to execute their business plans.
The investors are most pleased by the fact that Isar Aerospace has cost-effective production. A key factor here is that manufacturing is largely automated. Many of the propulsion drive components are made using 3D printers; the milling machines are partly operated by robots. Ninety per cent of their manufacturing is in-house, which is unusual for this industry. "In Europe, we are the only ones that carry out the entire value creation process in-house", says CEO Metzler, "from design software and expertise to test facilities and production." One launch currently costs customers around 10,000 euros per kilogram of payload – around four times less than at other small launch vehicle manufacturers.
Autonomous Europe
Isar Aerospace was in the right place at the right time. Europe is in a tight spot. Although German satellite manufacturers could launch using US rocket manufacturers, that would mean that they would depend on America. And neither businesses nor policy-makers want to repeat the mistake they made when the Internet was set up. Europeans do not want to surrender this field to the United States and become dependent again, without alternatives.
This applies in particular to data traffic. The European Commission is planning to create its own secure data communication network in space. Mobile Internet connections also use satellites, and Europe does not want to surrender this information to US intelligence services any longer. Isar Aerospace is part of the consortium which wants to operate the construction of the system under the leadership of the French start-up Rovial.. "We believe in a technologically sovereign Europe where the entire value chain originates within Europe", says Metzler.
For the initial test flight in Norway in 2022, the launch vehicle needs to accelerate to 28,000 kilometres per hour during the launch. The funds raised are sufficient for the company's first test flights. In this industry, it is normal to expect faulty starts. Even SpaceX's Falcon 1 rocket from Elon Musk was only successful at the fourth test launch in June of 2008.
Published on KfW Stories on 10 Dezember 2021, updated on 26 January 2022.
The described project contributes to the following United Nations' Sustainable Development Goals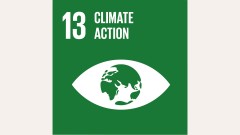 Goal 13: Combat climate change immediately
Water shortages, droughts, hurricanes and floods are just some of the many consequences of global climate change and causes of migration. Currently, about 20 million people are forced to leave their homes as a result of climate-related events. Climate change does not stop at national borders, and its impacts are not limited to individual policies, economic sectors or social groups. International efforts to mitigate climate change must also take into account the many interactions that occur between these areas. Source: www.17ziele.de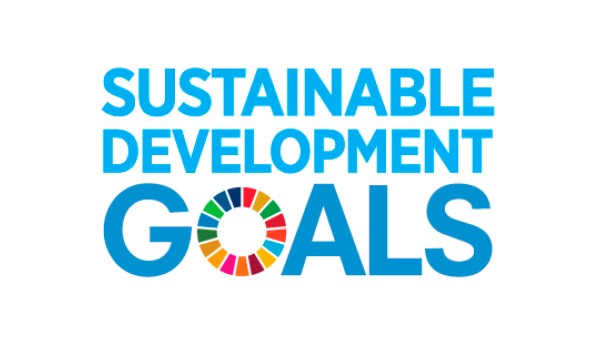 All United Nations member states adopted the 2030 Agenda in 2015. At its heart is a list of 17 goals for sustainable development, known as the Sustainable Development Goals (SDGs). Our world should become a place where people are able to live in peace with each other in ways that are ecologically compatible, socially just, and economically effective.