Huge quantities of plastic flow through the Ganges Delta out into the sea, which is why recycling is so important here. With support from DEG, a Dutch packaging company has teamed up with a local partner to launch a plastics recycling start-up in Bangladesh.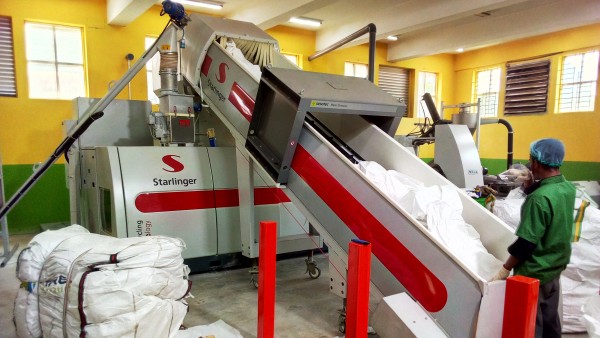 Bangladesh has a problem with plastic waste. Every year, thousands of tonnes of plastic bags clog the sewers in the capital city of Dhaka, the most densely populated metropolis on the planet. For residents, overflowing sewers are part of day-to-day life in a city where monsoons are a common occurrence. But the problem goes further: the Ganges, which opens out into the Indian Ocean in Bangladesh, spits out more plastic waste into the world's oceans than almost any other river.
LC Packaging has also taken issue with the situation. The Dutch company specialises in the production of something known as Big Bags, which are made out of woven plastic. They can hold up to one and a half tonnes, carrying gravel or stones for road construction, for example, or fruits for farming. LC Packaging opened its first Asian Big Bag production plant in Bangladesh ten years ago.
Get the oceans clean!
In mid-October 2018, KfW Group launched the Clean Oceans Initiative together with the European Investment Bank (EIB) and the French Agence Française de Developpement (AFD). The partners have committed an initial amount of EUR 2 billion for reducing plastic pollution of the oceans.
Learn more
Marcel Schouten, the packaging manufacturer's manager, has experienced the South Asian country's waste troubles for himself. Bangladesh is half the size of Poland but has four times as many citizens with a population of 150 million. In 2016, LC Packaging worked with a local partner to set up a joint venture for plastic recycling: GreenBangla. "As a packaging manufacturer, we feel obliged to take responsibility for recycling as well," says Schouten. To be more precise: GreenBangla's 30 or so employees are responsible for upcycling! The machines process plastic waste to production-ready regrind, which can then be used to create plastic items.
"We want to inspire a new generation of entrepreneurs in Bangladesh."
A portion of the investment costs were contributed by DEG – Deutsche Investitions- und Entwicklungsgesellschaft, a KfW subsidiary – using funds from the German Federal Ministry for Economic Cooperation and Development's develoPPP.de programme. The three Ps stand for Public Private Partnership. DeveloPPP.de aims to promote the private sector in developing countries. The German Federal Government's develoPPP.de projects "are designed to achieve the greatest possible overlap between business-related and development policy goals," says Susanne Striegler, senior investment manager at DEG. She explains that DEG were also impressed by the fact the ecological project GreenBangla pays over the minimum wage, is keen to employ more women, and complies with international health and safety standards.
Upcycling calls for qualified staff. GreenBangla provides the training they need. These specialists purchase reusable plastic waste from local companies. The goods then have to be carefully separated according to plastic type, level of contamination, and colour. The company's CEO Schouten explains: "If you separate the plastic properly, the regrind is then of a better quality for producing polypropylene or polyethylene." Though this is still a pipedream at the moment, GreenBangla is already considering buying in plastic waste from other countries, such as China.
Schouten points out how the level of sustainability in the packaging industry – which he describes as a "conservative business" – has improved: "Ten years ago, merely selling a product that could be recycled was good enough. These days, we want to make our bags out of recycled material." The recycling economy is an ecological goal at the company, which employs 1,100 staff at a total of 17 sites worldwide. In its recently published five-year plan for sustainability, the company set out its goal to reduce both water and energy consumption by 10 per cent by 2022, while also reducing waste by 40 per cent.
DEG supports
DEG – Deutsche Investitions- und Entwicklungsgesellschaft mbH – focuses on climate change mitigation and financing for small and medium-sized enterprises in developing countries and emerging economies.
Read more
GreenBangla's first recycling system, which was produced in Austria, is designed to convert up to 150 tonnes of plastic waste into 147 tonnes of regrind per month. All of the regrind produced is sold inland. "We are learning on a daily basis," says Schouter, "so, our products are getting better and better." However, he goes on to explain that you need plenty of patience and determination when working in Bangladesh. There are a lot of business risks. "European commercial banks are reluctant to approve capital for investments in the country," he goes on. "That is how we discovered DEG."
Abdul Mumit, director of GreenBangla in Dhaka, also sees the company as a pioneer: "We want to inspire a new generation of entrepreneurs in Bangladesh." The concept has to be profitable but it also has to "find a sustainable way to care for the environment." And this is urgently needed, particularly in Bangladesh.
Published on KfW Stories: Friday, 12 October 2018
The described project contributes to the following United Nations' Sustainable Development Goals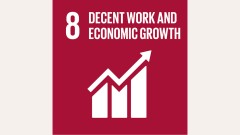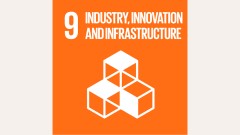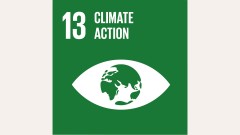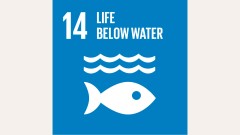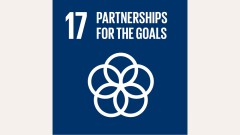 Goal 8: Promote inclusive and sustainable economic growth, employment and decent work for all
The economic growth of the past decades has come at the expense of natural resources and the global climate, and has long since reached ecological limits. If all people were to be given access to the quality of life that people accept as a matter of course in Germany, several planet Earths would be required to sustain it. Sustainable economic development reconciles social, ecological and economic development goals.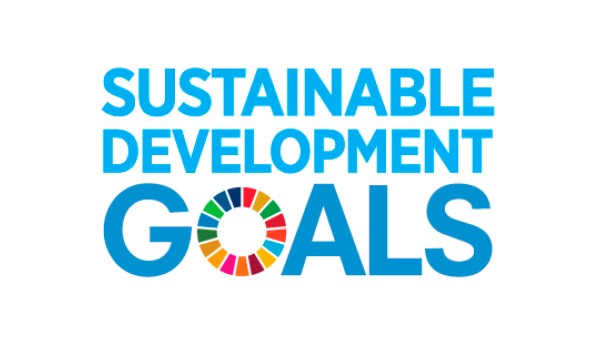 All United Nations member states adopted the 2030 Agenda in 2015. At its heart is a list of 17 goals for sustainable development, known as the Sustainable Development Goals (SDGs). Our world should become a place where people are able to live in peace with each other in ways that are ecologically compatible, socially just, and economically effective.