Bolivia's biodiversity hotspots have global significance. An FC project was implemented to support Bolivia's nature reserves in their efforts to combine conservation with the goal of alleviating poverty for the local population. However, economic interests and declining political support for nature conservation are jeopardising the impact.
Challenge: economic activities that conserve resources in the protected area
Madidi National Park stretches from the snow-capped Andes to the tropical Amazon River Basin. It is home to the world's greatest biodiversity with endangered pumas and jaguars. Tipnis National Park between the Andes highlands and the tropical lowlands with its unique, humid and hot landscape is inhabited and managed by indigenous groups. When Bolivia established its protected areas, they found themselves as "park dwellers" from one day to the next: the use of their habitat was suddenly limited to sustainable production methods in order to conserve nature. To ensure the people were not left alone with this challenge, the Bolivian government, supported by international donors, wanted to both protect nature and improve the living conditions of the local people.
This challenge was taken up by an FC project, which promoted nine protected areas in cooperation with TC. Buildings and equipment for the park administrations and park rangers were intended to facilitate management and monitoring. The authorities received help with marking out park boundaries, which was also aimed at avoiding land conflicts. Last but not least, the mostly poor inhabitants and residents of the park were supported too: new management concepts were introduced. Environmentally friendly tourism and coffee production were supposed to open up new sources of income in harmony with the clear rules for protecting forests and animals.
Economic interests place the ecosystem at risk
On behalf of the Federal Government
KfW has been supporting the German Federal Government in implementing its development-policy goals since 1960 within the scope of Financial Cooperation (FC). We combine financing know-how with development-policy expertise. On behalf of the German Federal Government, and primarily the German Federal Ministry for Economic Cooperation and Development (BMZ), we promote and support programmes and projects that mainly involve public-sector players in developing and emerging economies.
The evaluation mission observed that progress has been made. The protected areas are marked out. The administration and monitoring of the parks work, not least thanks to the motorcycles, boats and radios financed by FC. Sustainable economic activities, such as an Ecolodge for tourists and the marketing of local coffee, have increased the incomes of some of the villagers working collectively within the community.
However, the start of the project in 2006 was followed by political upheavals, which in recent years have increasingly given priority to economic development over nature conservation efforts. In 2015, for example, the extraction of oil and gas in protected areas was approved. The El-Bala hydropower plant is to be built in Madidi National Park; a project that is highly controversial – ecologically, socially but also economically. In addition, Tipnis National Park is to be intersected by a 300-km-long highway.
Measuring success
Whether a project is succesful or not is determined chiefly by asking the following questions: What has the project achieved for the people in the partner country? Has their situation improved in the long run? Three to five years after a project has been completed, the independent Evaluation Unit of KfW Development Bank conducts an independent evaluation for roughly half of the projects completed to draw lessons learned for future projects and programmes.
More information on KfW's evaluation work
In 2018, in a speech in Trinidad addressing supporters of a business-friendly policy, President Morales accused Western industrial nations of "ecological neo-colonialism", which mirrored their one-sided interest in protecting nature.
The lack of political support for resource conservation is already having an impact. The evaluation mission reported that the number of pumas in Madidi Park had declined, which is a sign of a deteriorating ecosystem. Deforestation has also increased recently in many protected areas, a finding which the evaluation was able to corroborate using satellite data. And then there is the issue of poaching: the park rangers can do little against those hunting for jaguar teeth, even though the director of Madidi Park takes legal action against poachers and generates international attention through media coverage.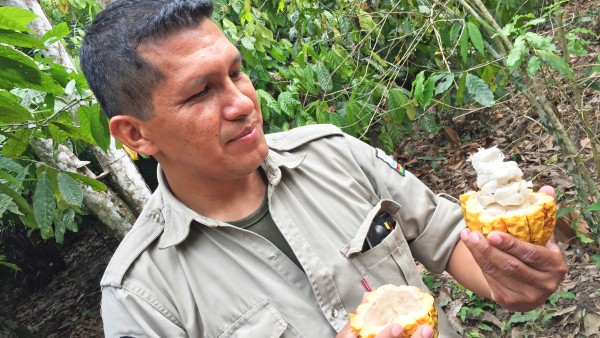 The project's approach of striking a balance between conservation and alleviating poverty relies on political support. Without this support, there cannot be any sustained effects. Thus the evaluation declared the developmental impacts unsatisfactory.
Result: "unsatisfactory" – rating 4
Published on KfW Stories on 6 June 2019, updated on 11 May 2023.
The described project contributes to the following United Nations' Sustainable Development Goals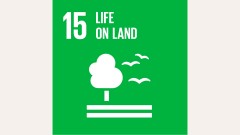 Goal 15: Sustainably manage forests, combat desertification, halt and reverse land degradation, halt biodiversity loss
Biodiversity loss is increasing, and with it, the basis of our lives is being rapidly destroyed. According to estimates, 60 per cent of the world's ecosystems have declined or are not used sustainably. 75 per cent of genetic diversity in agricultural crops has been lost since 1990. More than half of the rain forests have been destroyed in favour of producing palm oil, biofuels, animal feed and meat.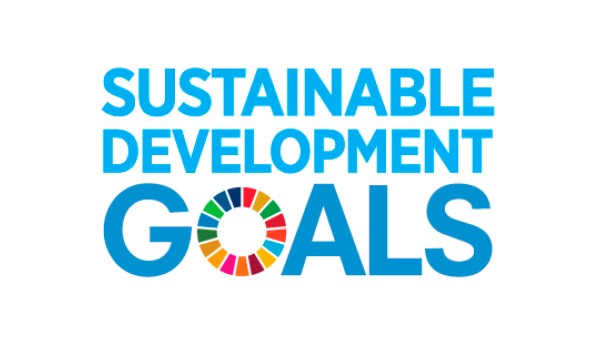 All United Nations member states adopted the 2030 Agenda in 2015. At its heart is a list of 17 goals for sustainable development, known as the Sustainable Development Goals (SDGs). Our world should become a place where people are able to live in peace with each other in ways that are ecologically compatible, socially just, and economically effective.