A paper factory uses exhaust heat. Private households rely on solar power. Hotels rely on intelligent heating technology. Three examples of successful climate protection.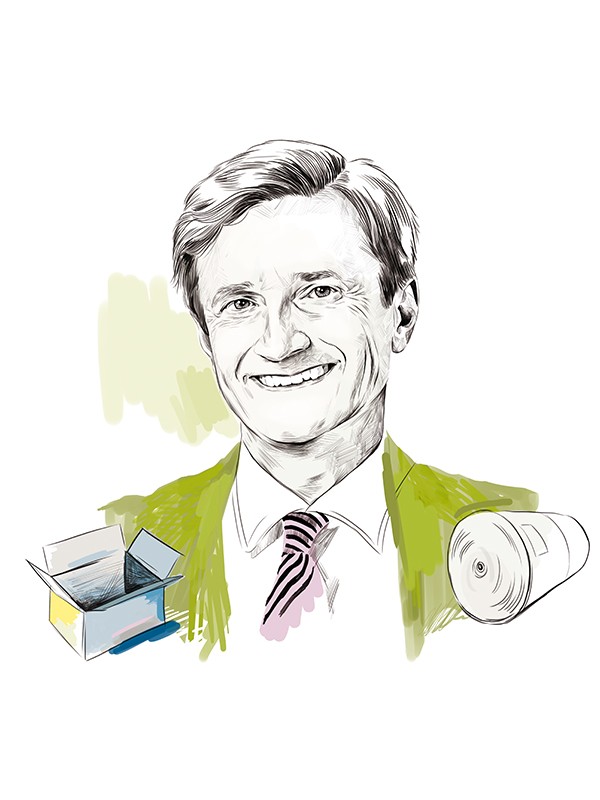 Full steam ahead towards a green future
The Klingele Paper & Packaging Group has produced packaging from corrugated cardboard since 1920. As managing shareholder, I represent the third generation of our family business, which operates on three continents. Transport packaging and retail packaging made of corrugated cardboard are highly sustainable products. Some 95 percent of the corrugated cardboard is recycled, while the rest biodegrades. As a result, corrugated cardboard is becoming the subject of increasing interest at a time when the flood of plastic packaging potentially harmful to the environment is coming under growing criticism. However, the production process requires a great deal of energy, primarily electricity and heat to dry the corrugated paper used in the cardboard. This means that energy consumption is one of the key issues in our industry.
We have long been committed to ensuring energy-efficient production. Over the past 20 years, we have already reduced our energy consumption by a third. This has involved using renewable energy from the company's own biomass, biogas and photovoltaic systems, along with a wind turbine. Our customers can offset unavoidable CO₂ emissions by supporting climate protection projects.
Alongside its paper factory, the Klingele Group operates its own power plant in Weener, Lower Saxony, Germany. This generates steam and electrical energy by thermally recycling refuse-derived fuels. We use the steam generated in the power plant to dry the paper in the paper factory. Employing two twin turbines, any excess steam is used to produce electricity for in-house use. We are currently investing around 8.3 million euros in replacing the turbines with the help of a loan from the Federal Support for Energy Efficiency in Business programme. With the new, more efficient turbine in place, we will have around 26,000 megawatt hours of additional electricity available to us in the future with the same amount of steam.
This will enable us to prevent 14,000 metric tonnes of CO₂ emissions each year and reduce energy costs by 1.5 million euros. Proof that investing to help protect the climate pays off!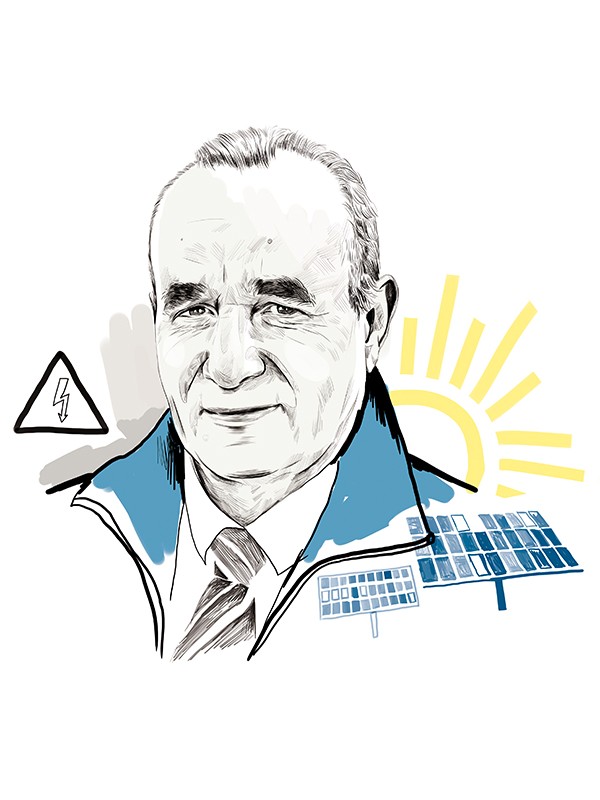 Futuristic technology for the desert
Renewable energy sources will be important for Tunisia's future. Their use will make it possible to reduce greenhouse gas emissions and operate more sustainably; to provide affordable energy to our customers, which could also help create new jobs; and to make ourselves less dependent on imports in the energy sector. The state-owned Société Tunisienne de l'Electricité et du Gaz (STEG) is the most important electricity and gas utility in the country. Ninety-six percent of Tunisia's electricity is generated in gas-fired power plants. We have to import 50 percent of the natural gas we need, predominantly from our neighbouring country of Algeria.
But we have set ourselves an ambitious goal. By 2030, we are aiming for 30 percent of our electricity to come from renewable sources – in particular, solar and wind. STEG has been building Tunisia's first two solar farms with a 23 million euros loan from KfW Development Bank on behalf of the German Federal Government. They are located in the south of the country close to the desert town of Tozeur, where the sunshine is almost constant and rainfall almost non-existent. Tozeur 1 went into operation in 2019 with a capacity of ten megawatts, and Tozeur 2 will open in summer 2020 with the same megawattage. This 20-megawatt capacity will allow us to meet around a third of electricity demand from the 110,000 people living in Tozeur Governorate.
Demand for clean energy is growing significantly. Tunisia's energy consumption is growing by five percent a year. This is another reason why we want to continue our increasingly strong cooperation with KfW in the renewable energy sector – and indeed build on this relationship with major new projects. A battery storage facility is due to be built in Tozeur with German assistance, for instance. We are also jointly planning Tunisia's first pumped-storage power plant with a capacity of 400 megawatts and wind turbines. All these efforts are aimed at diversifying Tunisia's energy mix and improving supply reliability.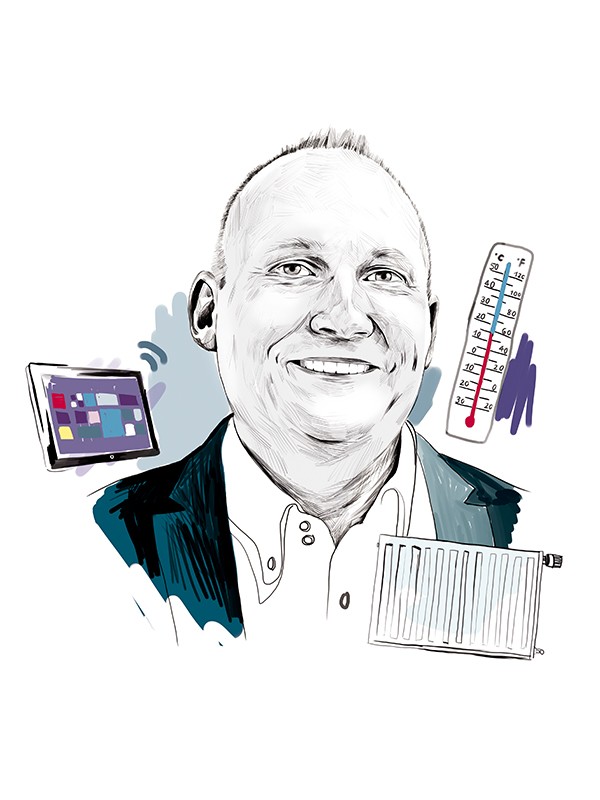 Staying in control
As digitalisation continues to gather pace, it is increasingly becoming part of life in the hotel and catering industries. For hotel operators, it offers a great opportunity to operate more energy-efficiently – and, in turn, more sustainably. At Betterspace GmbH, working from our head offices in Ilmenau and Kassel, we see it as our task to help advance digital transformation in the hotel industry. One of our signature products is better.energy, an automatic smart thermostat system.
Better.energy enables hotel operators to control the temperatures in guest rooms using their hotel's software. For example, the system detects whether an unoccupied room is being heated or whether windows in the room are open while the heating is on. When hotels use better.energy, rooms can also be pre-heated so that they are already warmed up to a pleasant temperature by the time the guests arrive. Visitors can then use the digital guest folder on the in-room tablet, which is also part of our product range, to fine-tune the temperature in their room as desired. Our room control system also reduces energy consumption when operating air conditioning systems, which is a particularly important consideration for our customers in southern European countries.
The hotel industry is a highly energy-intensive sector. Depending on the business' physical footprint, between five and seven percent of gross turnover is spent on energy costs. As a result, energy consumption is one of the most significant cost factors in the industry. According to studies we have conducted in selected hotels and real-world examples from our work, hotels can reduce their energy costs by up to 31 percent by using better.energy – all while improving comfort and convenience for the customer.
Our vision of the digital solution-equipped smart hotel combines innovation and climate protection. This was one of the reasons why we were awarded the KfW Entrepreneurs' Award for the state of Hesse in 2016.
Published on KfW Stories: 10 September 2020.