Undesirable additives in feed can make animals sick. Three dog lovers from Schleswig-Holstein in Germany and their award-winning start-up 'Tales & Tails' have created healthy alternatives made from Icelandic fish.
Sometimes insider knowledge is needed to come up with a business idea. Combine that with a good measure of indignation, and something extraordinary can emerge. Stella Mohr and Kaja Ringert worked in the food industry, Mohr as a product manager with corresponding know-how about the ingredients listed on popular brands. Both dog lovers, they checked out the bags and tins of food for their pets.
Their verdict: ingredient lists are confusing and misleading, with some ingredients also being unhealthy. Their specific points of criticism were the cereals and sugar being mixed into the feed, the use of chemical antioxidants for a longer shelf life as well as flavourings and colourings to beef up the products. And the expression 'animal by-products', which crops up now and again, meaning animal parts usually designated as slaughterhouse waste.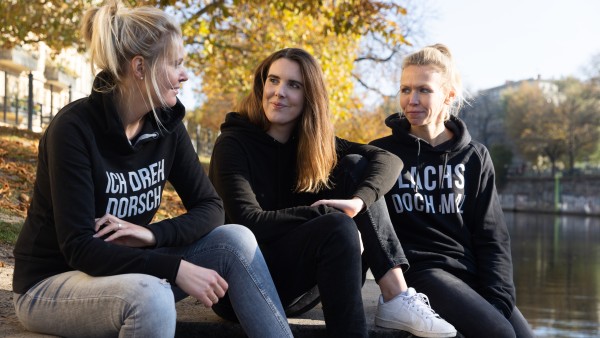 Consuming such food has side-effects: diarrhoea, obesity, dull coat, itchy skin. "We knew the rubbish that was being foisted on dog owners", she says. "We had just got our dogs, Arthur and Henry, and wanted to offer them a healthy alternative to conventional food."
This gave rise to the innovative brand Tales & Tails, which in five years has established itself on the pet food market with 15 products and 15 employees, and was recently named winner of the Schleswig-Holstein state KfW Entrepreneurs' Award. Their principles: healthy ingredients, short ingredient lists and full transparency on origin.
Customers are amazed that the food is made primarily from Icelandic fish and more recently also from Icelandic lamb. Packaging designer Cathrin Wellens, the third member of the Tales & Tails founding team, gives the entire product range its modern look. This has also ensured sales growth, which has tripled every year since 2017.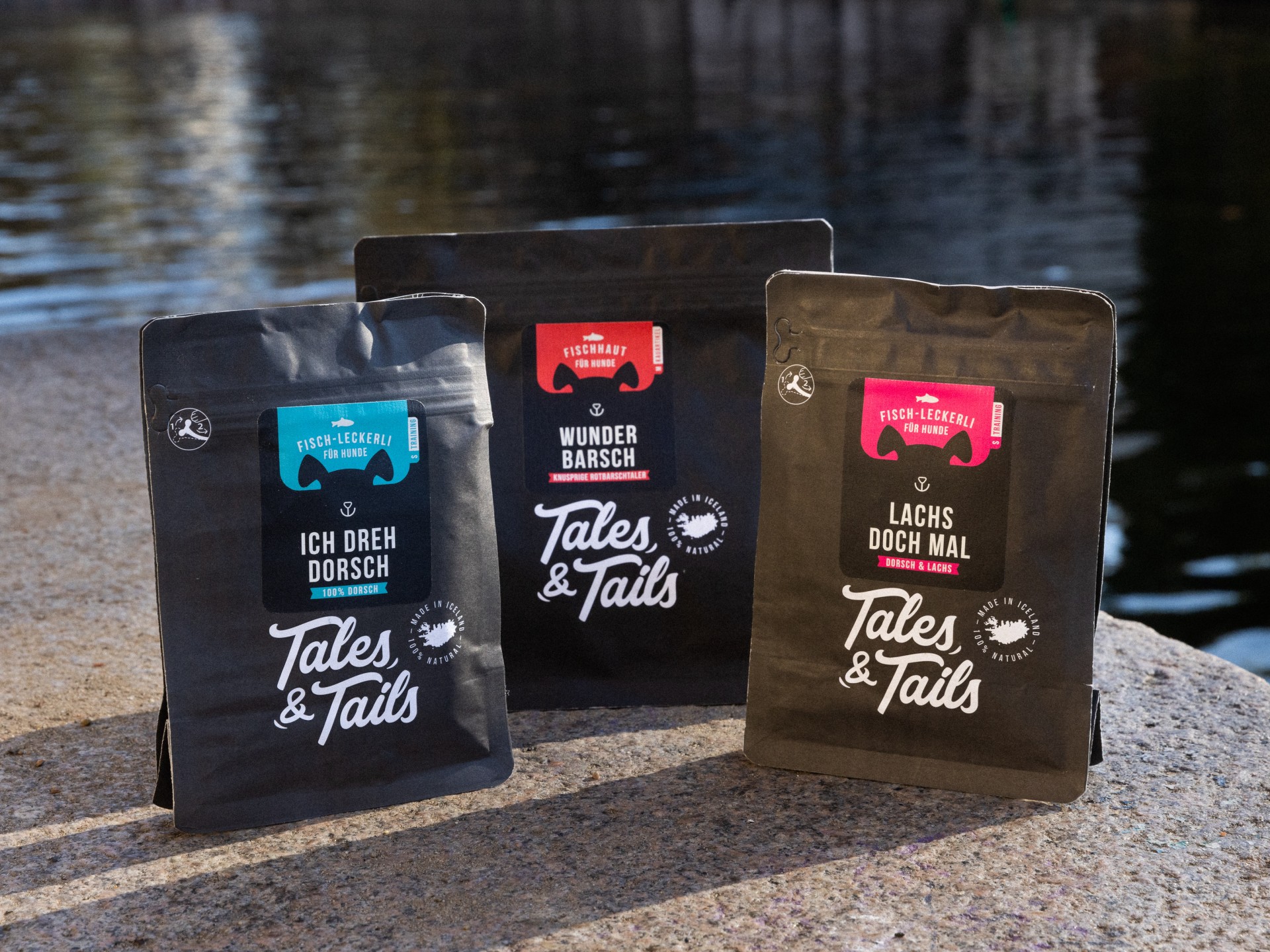 It's not the first start-up by Stella Mohr & Co. Back in 2012, they had a go at the food market. The start-up survived, but, according to the business administration graduate, many beginner's mistakes were made. "We were simply too naive, overestimated our growth, were financed too short-term, signed a long-term lease for a property – and learned the hard way." This was experience that is now benefiting Tales & Tails.
The three entrepreneurs, who have known each other since their school days, put their company on a more stable financial footing, including support from KfW's ERP start-up loan StartGeld. And they have retained freedom and flexibility by running their business decentrally and digitally, selling their products primarily via the internet. 80% of sales are generated via the company's own website, 10% via Amazon, and another 10% via specialist retailers.
But how did the entrepreneurs come up with Iceland?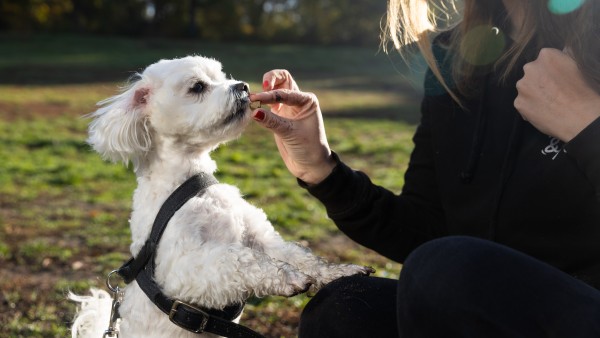 An acquaintance on the island has been making dog food from fish and lamb for years, supplying only the domestic market. Mohr, Ringert and Wellens took a look at the production plant and were instantly impressed, and not just because of the process with its minimal ingredients. The origin of the raw material also persuaded them: the fish, especially cod and herring, are fished sustainably, the lambs are raised on green meadows and without antibiotics. Factory farming does not exist in Iceland. The energy balance was a further argument: animal feed production is climate-neutral using electricity from geothermal sources.
To add a social dimension to their commitment to healthy dog food, the women from Schleswig-Holstein decided to financially support an animal shelter in Sardinia. Dogs are abandoned in the region, often with tragic tales. They are taken in and cared for at the Carnile Tortoli shelter, the largest on the Italian island.
For every sale of dog food, a donation is made to the 'Streunerherzen' ('Stray Hearts') association, which in turn helps the Italians in a cooperative. "We want to keep growing our product portfolio but also to spread the responsibility, which you always carry as a founder, across more shoulders", says Stella Mohr, looking to the future. "Perhaps we'll even set up our own association so that we can do even more for animals in need."
Posted on KfW Stories on 14 February 2022.