The modern world is so in thrall to the sweet taste of chocolate that it scarcely notices the social and environmental iniquities that its production entails. Tony's Chocolonely from Amsterdam is committed to fair and sustainable cocoa production. Paul Schoenmakers talks to us about the fight against modern-day slavery, the need for EU legislation and the role of KfW subsidiary DEG.
About Mr Schoenmakers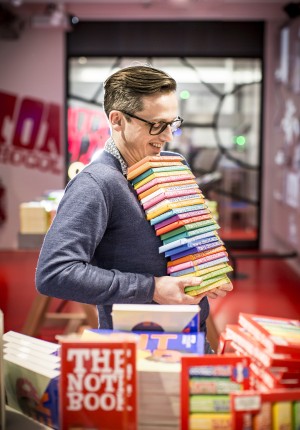 Paul Schoenmakers refers to himself as "Impactus Prime", which can roughly be translated as "Head of Sustainability". In this role at Tony's Chocolonely, he is concerned with all the impacts of cocoa production. In 2005, the Dutch company stepped up to ensure that its production was "slave free" – to use the company's own term. Not just for its own brand. Its ambitious vision is aimed at all production of chocolate on the entire planet.
Does chocolate taste better with a clear conscience, Mr Schoenmakers?
PAUL SCHOENMAKERS: Absolutely. No one actually needs chocolate for sustentation. It's a luxury food – something people buy to treat themselves or as a gift for someone else. Exploitation does not go with that. Chocolate tastes better when it helps to eliminate abuses.
It says on the packaging : "Together we make chocolate 100% slave free". So does that mean that, if we buy regular chocolate in the supermarket, we are accepting slavery?
In a study conducted in Ghana and the Ivory Coast in 2018, the Walk Free Foundation encountered 30,000 victims of modern slavery – and this was only on examining easily accessible official cocoa-growing areas. Taken together, these two countries supply more than 60 percent of the world's demand for cocoa. All major companies source their cocoa there. As it is easy to hide abuses in an anonymous trade chain that is under constant price pressure, this almost inevitably leads to extreme poverty, exploitation of children and even modern slavery.
What if consumers were to respond by boycotting the purchase of chocolate?
That would be disastrous. Cocoa is the main source of income for 2.5 million small farmers. Boycotting chocolate would deprive them of their livelihood. Our approach is therefore to be aware of the chain of problems and to work on resolving them.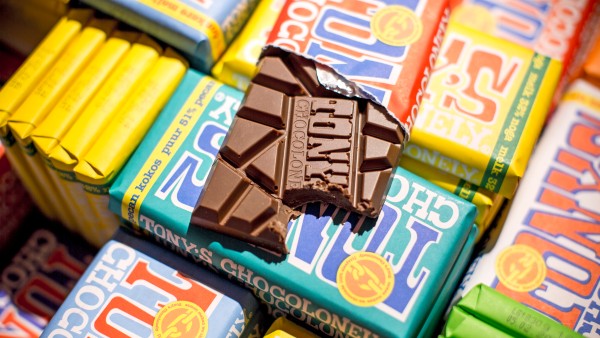 You aim to focus on problems and make things better. How do you want to achieve this?
The first two steps are transparent supplier relationships and long-term contracts. Most cocoa farmers don't know who they will be selling their products to the following year. This leads to uncertainty. Extreme poverty in the region causes many problems, such as child labour, poor working conditions and illegal deforestation. Eliminating poverty is the key. This is possible with higher productivity and, for the most part, better prices. Many competitors don't like talking about this.
Europe built up much of its current wealth on the back of slavery. The colonial history of the Netherlands is not exactly illustrious either. Does Europe have a historic duty to tackle this problem?
Our store is located in a stock exchange building in Amsterdam that has ties with colonialism. We have to assume responsibility for our past – but without stipulating once again what people in Africa should do. It's all about empowerment. We provide fuel for change to the cooperatives we work with, but also to other people in Ghana and the Ivory Coast. We want to bring equality into the relationship with producers – in some cases, this even means manoeuvring ourselves into a weaker position.
In what way?
By signing five-year contracts. This kind of long commitment is unusual. However, our partners in Africa can terminate the contract if they find a better customer and want to develop more quickly.
Are Europeans and Africans dealing with each other on an equal footing these days? Or is there still a long way to go?
Yes and yes. We are working hard to ensure equality in our business dealings. An old-fashioned kind of paternalism still exists among well-meaning white Europeans who are ostensibly helping the "poor Africans". Things can't be this way any more. We recently launched a project in the Ivory Coast in which a photographer portrayed the farmers there not as poor, sweating labourers, but rather as the proud entrepreneurs that they are.
In your latest annual report, you mention 268 cases of child labour among your suppliers. How can this be?
In both countries, more than 2.3 million children work in the cocoa sector, 90 percent illegally. This means heavy and dangerous work and too many hours. We want to find these children and solve the problems. We tackle these forms of illegal child labour with a comprehensive system that tracks down child labour and raises local awareness for problematic conditions. Agents at our partner cooperatives identify the cases and help to overcome them.
You are now market leader in the Netherlands. Does this mean that you have accomplished your mission?
Not as long as slavery still exists in the chocolate sector. We are happy to talk about the progress that we have made – but also about the many issues that are as yet unresolved. By their very nature, complex problems can't be resolved overnight.
In practical terms, is it easy to strike a balance between social change on the one hand and commercial success on the other?
Two years ago the national sales price for cocoa collapsed in the Ivory Coast – a major crisis. That had enormous consequences for us as well. We calculate a higher price for the farmers by determining what income they need to secure their economic livelihood. So when the raw material price collapses and all other costs remain the same, we as a company need to increase the premium we pay to farmers in order for them to be able to secure their economic livelihood. We increased the premium from 375 to 600 dollars per tonne – which pushed up our expenditure by almost two million dollars. We spent weeks calculating how best to bridge the gap for the farmers. And then we decided on this premium in less than 20 minutes. This illustrates that our goal determines our actions.
You have been working on this goal since 2005. How do other players see your work?
We work closely together with Albert Heijn, the largest supermarket chain in the Netherlands, and they recently took on board our five sourcing principles. That is a major milestone. As well as this, consumer awareness of our concerns is also continuing to increase – in the Netherlands, 75 percent of people are now aware of the problems in the cocoa sector. We are also able to show that our products are having less and less of a negative social and ecological impact.
The cocoa industry also takes its toll on the environment. KfW subsidiary DEG is helping to finance a pilot project with your subsidiaries with an environmental focus …
… Yes, in a development context, poverty and environmental problems are inextricably linked. For cocoa farmers, soil is the most important factor when it comes to productivity. To help here, we work with Soil & More, which is supported by DEG. Two cooperatives – one in Ghana and one in the Ivory Coast – are involved in our pilot project.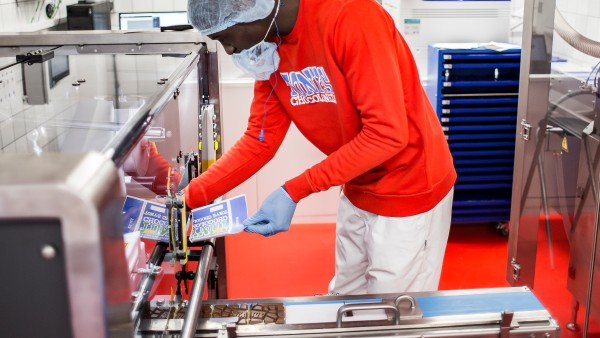 What does this entail exactly?
The aim is to source compost and organic fertiliser directly from farmers – using, among other things, residue from the cocoa harvest. We need to test the effectiveness of this fertilisation for cocoa cultivation. It is a question of increasing the organic matter content again in the frequently depleted soil. This is a very delicate issue, given that soil and the age of the trees are of crucial importance for cocoa farmers. Chemical fertilisers are frequently very expensive and are not always available. In any case, they would not be a viable option for organic farmers. This project is very valuable because it will shed light on the situation in the long term.
Your chocolate is now available in Germany too. How is that going?
We see Germany as an enormously important market – the Germans eat a lot of chocolate and, above all, have a high awareness of problems in supply chains. What we have to do now is market it in a way in which we can tell our story. I expect that our products will be an increasingly common sight – eventually in supermarkets as well.
We have been talking extensively about markets and consumers. But for you to reach your goals, isn't more legislation also needed?
Absolutely. Needless to say, there are many companies who are interested in sustainability – but at the same time, there are those who pursue other interests. Which means that regulation is the only way forward. After all, this is why the United Nations drew up its Guiding Principles on Business and Human Rights. The governments in Organisation for Economic Cooperation and Development (OECD) countries – have signed this, but they have yet to implement the guidelines for companies. The next step should be for the European Commission or individual countries to issue legislation for supply chains. The EU plays an important role in this regard. But of course this is politics and it always takes much longer than we would like.
Published on KfW Stories on 4 June 2019, updated on 2 May 2023
The described project contributes to the following United Nations' Sustainable Development Goals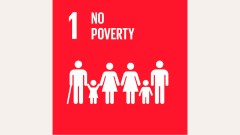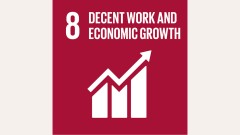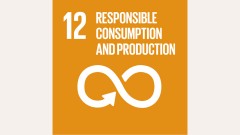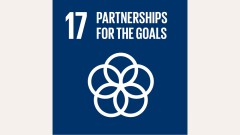 Goal 1: End poverty in all its forms everywhere
Around eleven per cent of the world's population lives in extreme poverty. In 2015 that figure was around 836 million people. They had to live on less than USD 1.25 a day. The global community has set out to end extreme poverty completely by 2030.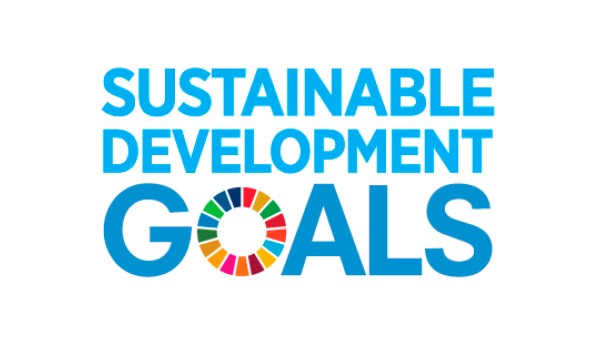 All United Nations member states adopted the 2030 Agenda in 2015. At its heart is a list of 17 goals for sustainable development, known as the Sustainable Development Goals (SDGs). Our world should become a place where people are able to live in peace with each other in ways that are ecologically compatible, socially just, and economically effective.