From morning to evening KfW is active on our continent – in Irish meadows, beneath Serbian wind turbines, on German rooftops. Seven photographers visited seven of these sites.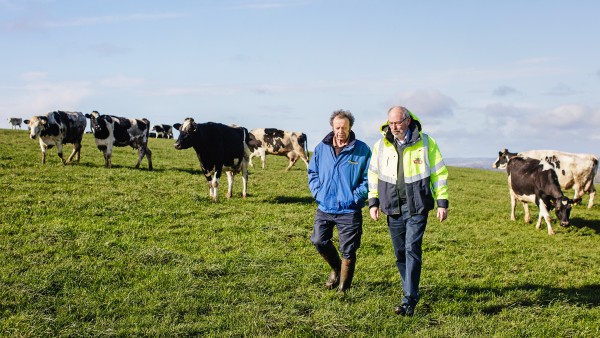 10 am, County Cork, Ireland
The dairy is still a building site – close to this pasture, over which the morning sun rises. The state-of-the-art plant will be equipped with the most advanced environmental technology, a heat recovery system, environmentally friendly coolants and a waste water treatment facility – manufactured in different European countries and financed by KfW IPEX-Bank. Cheese production is scheduled to start there in October 2019. The milk from the cows pictured here, from farmer Tim O'Mahony (left) and from cows from other farmers of the Dairygold cooperative, will then be processed at the dairy into Jarlsberg cheese by Norwegian manufacturer TINE. 600,000 litres of milk are to pass through the plant every day, mainly to supply the USA, Canada, Australia and Europe. "The choice of location in Ireland had its foundation in a longstanding relationship between TINE and Dairygold," says Halvor Rognstad (right), project manager at TINE. This is how Europe works without borders.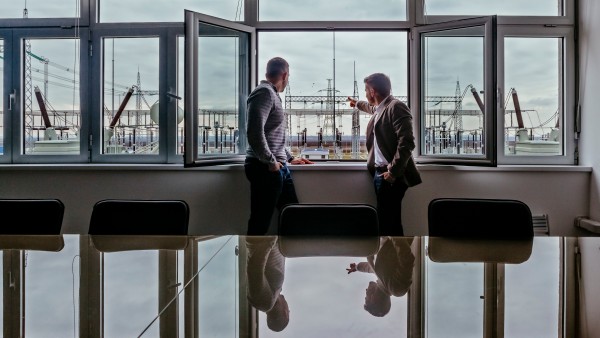 11 am, Vojvodina, Serbia
Serbia, an EU candidate country, plans on covering a quarter of its energy needs from renewable energy sources by 2020 and make itself less dependent on electricity imports. A government promotional programme provides tailwind. The Čibuk 1 plant in the northeast is a first significant step with 57 wind turbines and a capacity of 158 megawatts – the turbines are produced in Germany. Newly installed power lines right next to the wind farm feed green electricity directly to the Serbian power grid, which is expected to benefit around 113,000 households. Rade Roganović (l.) und Zeljko Djuric from electricity provider Vetroelektrane Balakana stand in the substation's control centre. "The neighbouring communities even benefit from our profits," they explain. "We give them a share of them and invest the money in local infrastructure, healthcare and construction projects." Vetroelektrane Balakana is owned by Tesla Wind, a joint venture of Masdar Abu Dhabi Future Energy Company, the Finnish Taaleri Group and KfW subsidiary DEG. Energy transition expertise times three!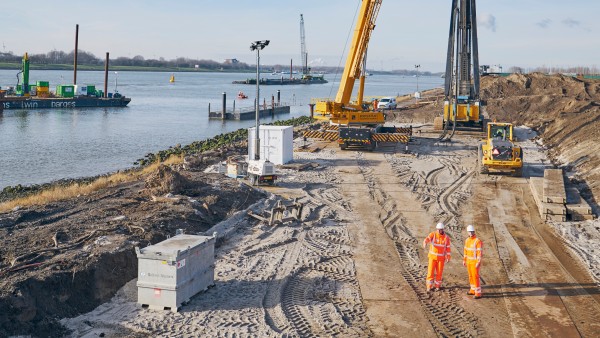 1 pm, Rotterdam, Netherlands
Cranes, excavators, thick planks: on the banks of Rotterdam's main waterway Nieuwe Waterweg, working roads are being built, fortifications tested, and later cofferdams set up to keep the construction site dry. The reason: this is where a 900-metre-long, six-lane motorway tunnel is to cross under the river as part of a new four-kilometre motorway section. "The project will greatly improve the connection between the port of Rotterdam and the European hinterland and thus increase economic prosperity in Europe," explains Martijn Klinkhamer (right in the foreground), Director of Process Control at the leading consortium BAAK Blankenburgverbinding. On this day, he and his colleague Bert Ariën inspect progress on the building site. The Blankenburg connection infrastructure project is the largest Public Private Partnership project to date in the Netherlands. KfW IPEX-Bank is also contributing to the financing.
2 pm, Frankfurt, Germany
Global challenges are pressing and solo efforts are no longer enough: the UN Sustainable Development Goals are to be reached worldwide by 2030. This makes constant communication even more important. Suma Chakrabarti (pictured above, third from the left), President of the European Bank for Reconstruction and Development (EBRD), travelled from London to Frankfurt to discuss cooperation between development banks in Europe and initiate new financing models. "We view KfW as a very important ally and force multiplier in the countries in which we work together," he said. The next summit conference between KfW and French development agency AFD is already planned.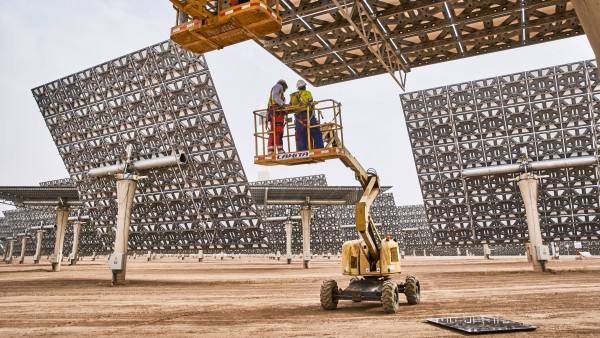 4 pm, Ouarzazate, Morocco
Climate change does not stop at national frontiers, so the commitment to fighting it also has to go beyond borders. KfW has thus joined other European development banks and the EU on behalf of the German Federal Government to make the energy transition a success in Morocco. Germany invested 829 million euros in the world's largest solar complex in the desert north of Ouarzazate. The third section of the plant, a 150-megawatt solar tower power plant has just been completed. Over 7,000 mirrors are arranged in a circle around the tower and must be regularly maintained. They reflect the sun's rays onto the top of a 240-metre-high tower in the middle of the field, the highest structure in Africa (visible behind the lift in the photograph). The thermal energy it absorbs is transferred using heat exchangers to the steam cycle in the power plant unit. The solar complex generates electricity for a total of 1.3 million people. Over 800,000 tonnes of carbon emissions p.a. will be avoided when compared with using fossil fuels – the method of generating energy that was common in Morocco up to now. Over the long term, Morocco may even be able to export excess energy to Europe.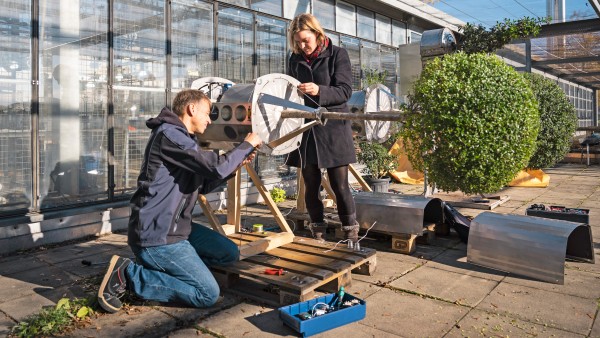 5 pm, Stuttgart, Germany
Cities suffer from high levels of air pollution and while at the same time having little room for vegetation. Gravitational Biologist Dr Alina Schick (r.) wants to change this with her company Visioverdis – the 2018 KfW Entrepreneurs' Award winner for the state of Baden-Württemberg: in one of the high-tech plant supply system she developed, trees grow horizontally out from the facade, thus ensuring better air quality in a manner that saves space and is ecologically sustainable. Constant rotation affects how the plant perceives gravity and light. The trees are monitored with sensors and achieve heights of up to one point four meters. Pine and privet trees are already being used in facades; additional types are currently in the test phase at the Visioverdis laboratory in Stuttgart. The company is currently also creating a European distribution network. "To me, Europe means integration, freedom and strength. But also compromise," says Alina Schick. Compromises can be the solution – as it is with the trees on the wall.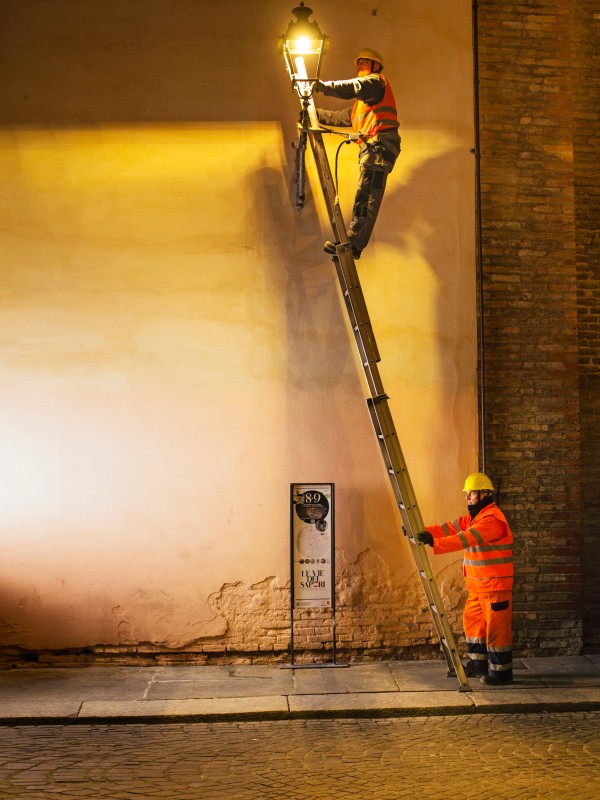 9 pm, Parma, Italy
The day is coming to an end, but the City Green Light (CGL) staff still have a lot to do in Parma's old town. CGL is a leader in sustainable public lighting. The company currently manages more than 450,000 light points in 80 Italian municipalities. With newly acquired concessions, the number of light points still will increase significantly. Through the European infrastructure fund Marguerite II, KfW also holds an indirect stake in the successful company. Each light point takes about 20 minutes to exchange. The renewal of more than 36,000 light points in the city of Parma alone will soon be completed. "The use of modern LED technology improves the appearance of the cities, increases visual comfort and safety at night and helps the local authorities to reduce energy consumption and administrative costs," explains Alessandro Breviliero, CGL representative for Parma. You don't have to stand so high up on a ladder to see that this presents an excellent outlook for Europe.
You do not need to be high up on the ladder to realize that these are good prospects for Europe.
Published on KfW Stories on 7 May 2019
The described project contributes to the following United Nations' Sustainable Development Goals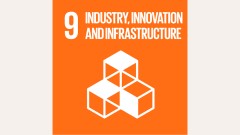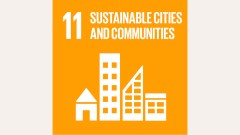 Goal 9: Build resilient infrastructure, promote sustainable industrialization and foster innovation
Non-existent or dilapidated infrastructure hinders economic efficiency and thus engenders poverty. When building infrastructure, the focus should be on sustainability, for example, by promoting environmentally-friendly means of transport. Factories and industrial facilities should also ensure that production is in line with ecological aspects to avoid unnecessary environmental pollution.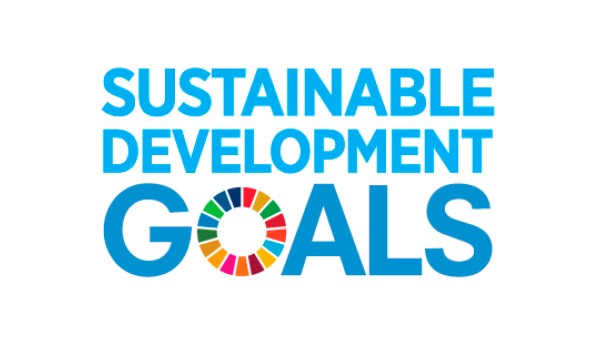 All United Nations member states adopted the 2030 Agenda in 2015. At its heart is a list of 17 goals for sustainable development, known as the Sustainable Development Goals (SDGs). Our world should become a place where people are able to live in peace with each other in ways that are ecologically compatible, socially just, and economically effective.