Alexander Klein, Vice President Climate and Environmental Corporate Finance, speaks to us about promotional opportunities for the SME sector, newly established programmes and less impervious car parks.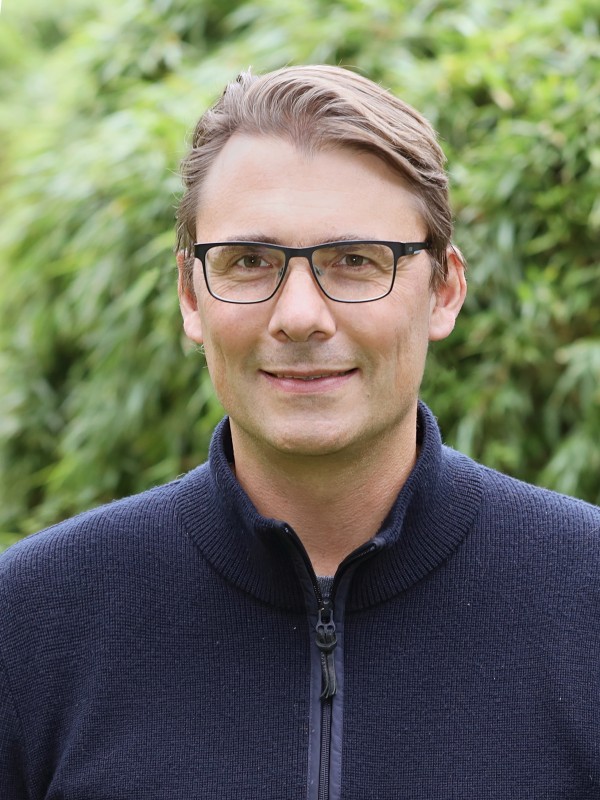 Mr Klein, as head of the team for commercial climate and environmental finance, you are responsible for small and medium-sized enterprises as well as large companies. How important are SMEs if we want to achieve our climate targets by 2045?
Alexander Klein: SMEs play a key role when it comes to meeting the Paris climate targets. Overall, industry accounts for around 45 per cent of Germany's electricity consumption – and a large proportion of this is attributable to small and medium-sized enterprises. SMEs are also a source of climate-friendly technologies – for example, in the transport and energy supply sectors. They process a large number of primary products from highly carbon-intensive industries, such as steel production, cement production and the chemical industry. If we do not take SMEs with us on our journey, it will be impossible to achieve the transformation to a carbon-neutral economy. At the same time, SMEs are the backbone of the German economy, and we must not jeopardise their international competitiveness. Overall, we expect German industrial companies to make necessary climate change mitigation investments to the tune of 450 billion euros by 2045.
450 billion euros? That sounds like a lot of catching up to do.
This amount does not only take SMEs into account – it includes the entire industrial sector, including large companies that play a significant role in sectors such as iron and steel production and chemicals, which will have to invest heavily. But a major effort is also needed for SMEs, even if they are currently well positioned in terms of their capitalisation. That is why we at KfW are working with the German Federal Government to develop promotional products that show companies which measures make the most sense for them to adopt when they invest in going carbon-neutral.
What does KfW offer SMEs that want to invest in climate action?
We have a wide range of programmes. First, there are financing options to fund power generation from renewable energy sources or measures aimed at increasing energy efficiency in industrial production. We also promote energy-efficient rehabilitation of buildings and help SMEs make sustainable investments in their own transport and logistics. Plus, we finance green improvements in businesses to fight climate change.
You have been running the climate action campaign for SMEs for a short time now. What is that?
In KfW's climate action campaign for SMEs, we support small and medium-sized enterprises that are investing in new systems or in upgrading their existing facilities. This support is very broad with plenty of scope for variation. It includes, for instance, facilities or machines to generate power from renewables, or the associated distribution grids or energy storage systems, to name just a few examples. I would particularly like to highlight the opportunity to provide promotional support to SMEs that make key products for the transition to clean energy – for example, manufacturers of renewable energy systems, hydrogen electrolysers, or components that make buildings energy-efficient, such as insulation materials. These companies receive separate promotional financing simply for producing these goods. But naturally, financing is also extended to those who make particular use of green technologies in their businesses – for example, by generating their own electricity, processing production waste for reuse, or switching to electric drive systems for their logistics and transport.
Which companies can apply for this funding – how did you define SMEs?
As well as those that naturally come to mind in the context of small and medium-sized enterprises, this group also includes the larger Mittelstand companies with a turnover of up to 500 million euros per year. So there are a number of hidden champions in there from the mechanical engineering and environmental systems engineering fields.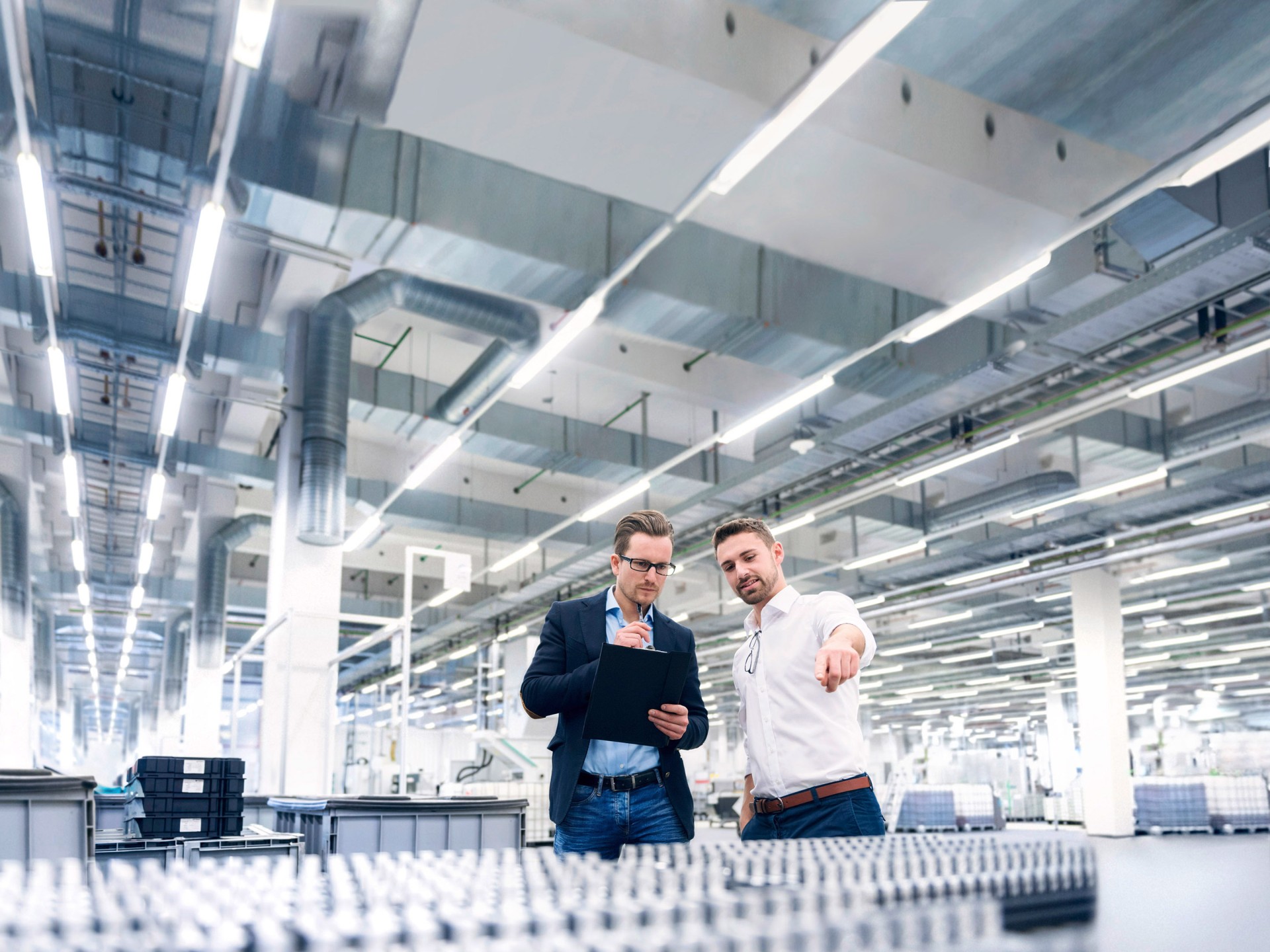 The climate action campaign was launched in the midst of the coronavirus pandemic. Has there been any significant demand to speak of?
That is true – in the end, the launch date was really not the best. After months of preparation, our campaign started on 16 March 2020, just before Germany went into lockdown. The SMEs suddenly had problems other than their investments in the future to deal with. Despite the good conditions, things moved fairly slowly to begin with – in 2020, we only committed 80 million euros. Now things are looking pretty good. By the end of 2021, we expect to be at around the 300-million-euro mark. We expect this to continue increasing as the economy returns to pre-coronavirus levels. The extra-low interest rates KfW offers along with our "climate grant" make for an extremely attractive overall package. In addition, the climate action campaign makes it possible to invest in land-based transport or low-emission vehicles. In the latter case, SMEs can also take advantage of a grant from the Federal Office for Economic Affairs and Export Control (BAFA) to upgrade their vehicle fleet.
Why have you kept the climate action campaign separate from the other SME financing products?
In running the campaign, we want to support the SMEs that are already moving their investments in a transformative direction in line with the Paris Agreement. Via its "EU taxonomy", the European Commission has formulated criteria for a range of different sectors, setting a benchmark for sustainable investments. And KfW is the first promotional bank in Europe to have created a promotional product that meets these criteria, which we now have in front of us in the form of the climate action campaign. It is unique across Europe.
In addition, on 1 September, you made changes to the KfW Environmental Programme, through which you promote general measures aimed at protecting the environment on the part of businesses ranging from SMEs to large companies. What is new there?
We added some interesting options to the programme. Now, for example, we can promote the greening of company buildings or the removal of impervious surfaces, for example at car parks, on company premises. Another new opportunity we have is the ability to promote decarbonisation in the industrial sector. This can be paired with a grant from the Federal Ministry for the Environment, which is managed by the Competence Centre on climate change mitigation in energy-intensive industries (KEI).
Which other promotional programmes are especially popular with SMEs?
One of the KfW programmes in greatest demand is "Renewable Energy – Standard", through which we grant low-interest loans – for example, for photovoltaic systems or wind turbines, including outside Germany. The German "Federal funding for energy efficiency in commerce" programme, revised on 1 November, aims to optimise production processes – for example, by promoting more energy-efficient or resource-efficient machinery or even entire production lines that ultimately consume less energy or fewer resources. SMEs are a particular target group here, with these companies receiving a very high repayment bonus of up to 900 euros per metric tonne of CO2 saved per year, funded by the German Federal Ministry for Economic Affairs and Energy. While the programme previously only focussed on energy efficiency, the funding will be expanded to include resource efficiency measures from November onwards – we are curious to see how this will play on the market. The Federal Funding for Efficient Buildings programme, which is also new, is aimed at companies that want to rehabilitate or build new administrative buildings, production shops and warehouses in an energy-efficient manner.
Have the catastrophic floods caused by climate change also yielded new promotional efforts?
No. And this is because we had already expanded our KfW Environmental Programme to embrace greater climate change adaptation before the flooding occurred. Unfortunately, the disastrous floods then confirmed that we had already been thinking in the right direction beforehand. Adaptation to climate change and the resulting need for businesses to invest will continue to be something we focus on.
What percentage of your promotional financing goes to SMEs?
Overall, SMEs account for just under 50 per cent of our financing products in Germany. The other financing products go to private households and municipalities, among others.
What is next on your agenda?
We have already spoken about the climate action campaign, which is based on the EU taxonomy. We would like to broaden this campaign to also include large companies, which we see as a missing part of the picture. We have received a great deal of input and an abundance of proposals from policymakers and political parties – this subject is really gaining traction in the public discourse.
Along those lines, what do you expect from the new government?
We hope that we can continue to work with policymakers on concrete implementation to achieve the goals of the Paris Climate Agreement. KfW is ready to get to work on that. So much is possible but, as a society, we also require the capital needed to make the transformation happen. It will not be adequate to use only public funds for this – sufficient private capital will also be necessary. And the right conditions need to be in place before that can occur.
Published on KfW Stories on: 26 November 2021
The described project contributes to the following United Nations' Sustainable Development Goals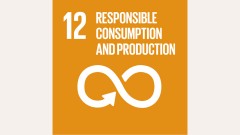 Goal 12: Ensure sustainable consumption and production patterns
Humanity has long lived beyond its ecological means. This applies in particular to industrial countries and the growing upper and middle classes in many emerging economies. The transition to an economic strategy and way of life that respects the natural limitations of our planet can only be successful if we adjust our consumption habits and production techniques. Internationally valid rules for labour, health and environmental protection are important for this.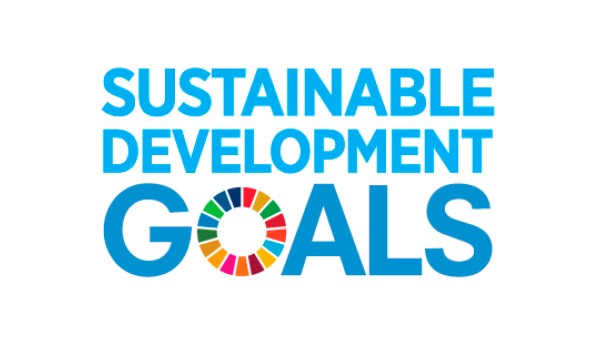 All United Nations member states adopted the 2030 Agenda in 2015. At its heart is a list of 17 goals for sustainable development, known as the Sustainable Development Goals (SDGs). Our world should become a place where people are able to live in peace with each other in ways that are ecologically compatible, socially just, and economically effective.