There is a new economic era emerging. Philosopher and manager Nathalie von Siemens calls for a new deal for education to help us handle the future.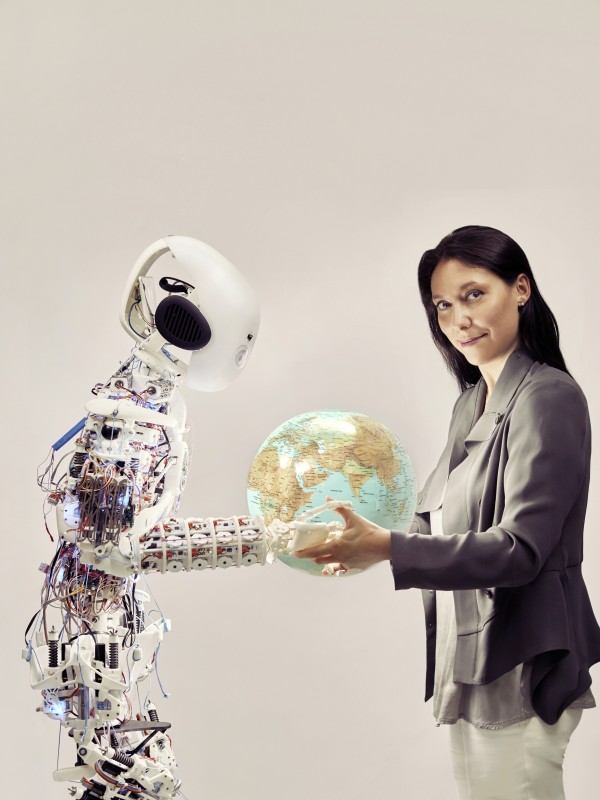 Technological paradigm shifts raise societies up to higher levels of prosperity. In the 19th century, it was the Industrial Revolution; now, in the 21st century, it is the digital transformation that is opening us up to unimagined possibilities. This is linked to new ways of working and job profiles that we could not have imagined until recently. The digital transformation is an era of entrepreneurial pioneers who are constantly shaping the change around them with new ideas. But many – very many – people do not exactly share this spirit of optimism. They do not feel adequately prepared for the paradigm shift and fear for their jobs, as robots and algorithms emerge to compete for them. In addition, they worry about whether their children in today's schools will discover the talents and learn the skills they will need in tomorrow's working world.
These concerns are justified! The social question that accompanied industrialisation was largely overcome by education that adapted to the challenges of the time. Established systems such as today's education system, however, find it difficult to respond to changes quickly and flexibly. Technological change is many steps ahead. All of us are responsible in this context for ensuring that education catches up, so that we are not faced with a new social question, but are all able to pursue the opportunities that come with digitalisation. The foundations for this are built at school. However, the existing model was conceived during industrialisation and is based on a principle of standardise, memorise, repeat. In digital times, on the other hand, the focus is on other abilities, including a solutions-oriented mindset, outside-the-box thinking, creativity and social skills.
"We need to come together and forge a new deal for education."
School is beginning to open up in this direction, but that institution alone will not be capable of coping with the transformation. We need to come together – business, science, politics and civil society – and work for the future viability of our education system. Let us not freeze in fear of the unknown, but focus instead on the hunger for innovation: at school, in combination with extracurricular initiatives, but also deep within company operations. After all, education is not only for young people. In an age of digitalisation when knowledge and expertise have an ever-shorter half-life, learning is a lifelong pursuit. And a lifelong opportunity!
Published on KfW Stories: Monday, 17 September 2018