Tip: Activate javascript to be able to use all functions of our website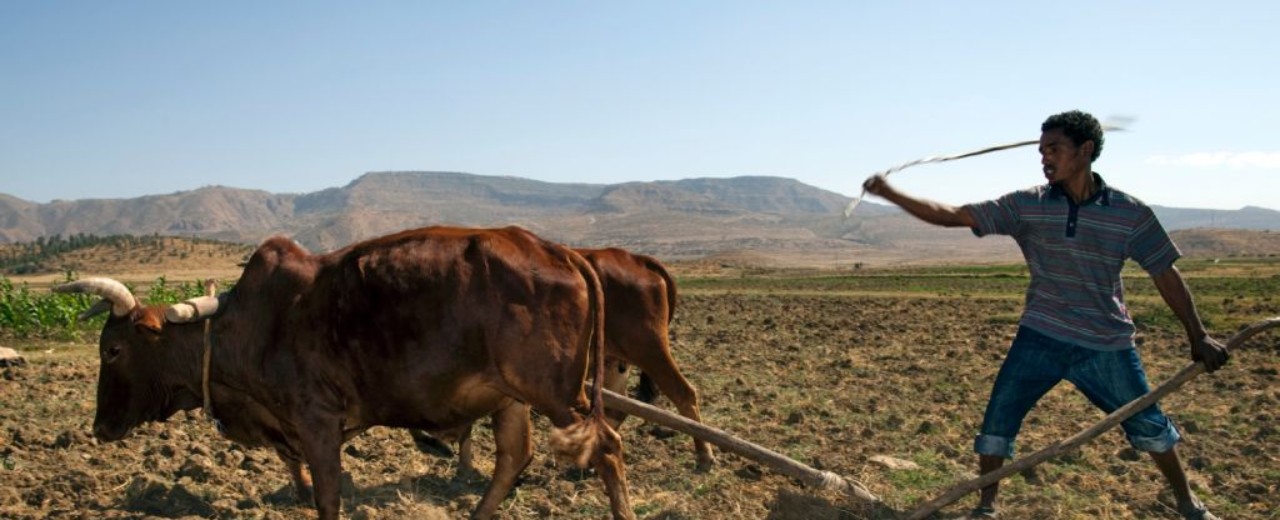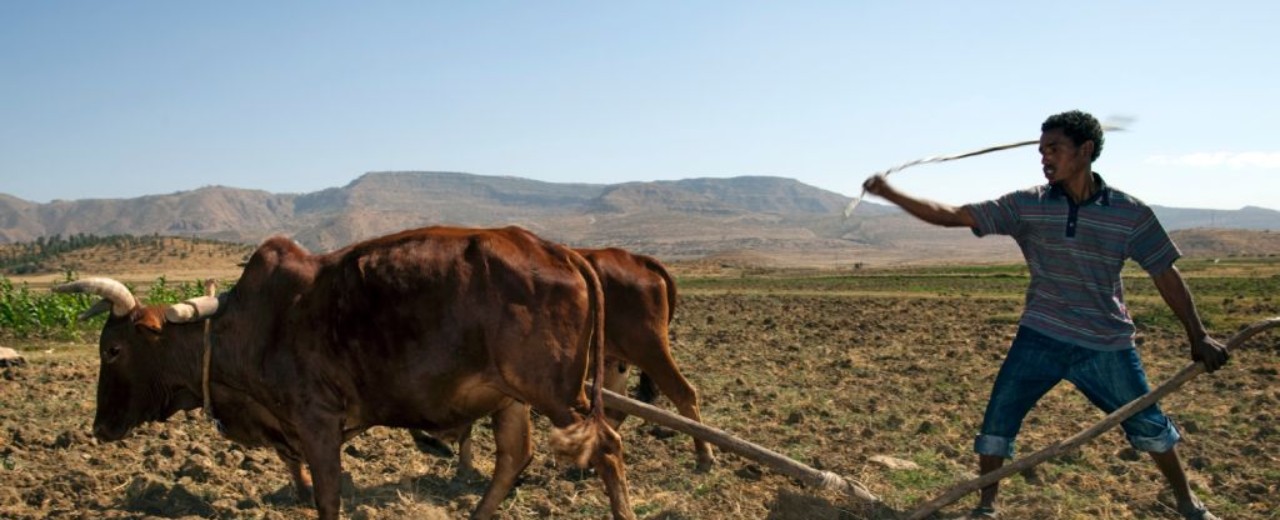 KfW's agricultural financing in Africa
KfW's agricultural financing in Africa
Food is a human right. However, over 800 million people are starving worldwide, and another billion people are suffering from undernourishment - mostly in developing countries. Rural populations in particular tend to be affected. Poverty, however, is not the only factor that makes nutrition a problem in many places: high population growth, progressive climate change, as well as natural disasters, wars and conflicts also play their part.
Promoting the security of food supply is therefore one of the key tasks of international development. In addition to boosting agricultural production, KfW funds the further processing of agricultural products and the improvement of agricultural marketing on behalf of the German Federal Government. This not only helps individuals to meet their own nutritional needs, but also creates jobs and income. KfW Development Bank has expanded its activities in the agricultural sector in recent years and is currently funding 31 projects on behalf of the German Federal Government with a total commitment volume of around EUR 1.1 billion. This amount not only covers projects explicitly oriented towards food supply security, but also involves programmes related to improving irrigation systems, expanding rural traffic routes and securing drinking water supply and sewage disposal.
The current agricultural portfolio of the KfW subsidiary DEG in Africa totals around EUR 177 million. DEG primarily finances investments in local private companies, but also in their German counterparts in developing countries and emerging economies.
The following case studies offer an insight into KfW Group's agricultural financing in developing countries
KfW Development Bank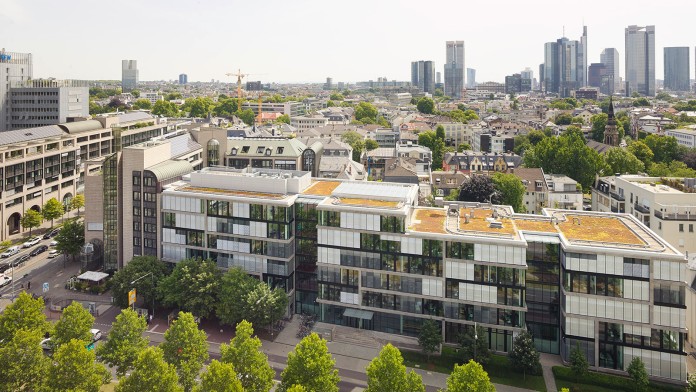 Africa Agriculture Trade and Investment Fund (AATIF)
Following a sharp upturn in food prices and famines in Africa, KfW was asked by the Federal Ministry for Economic Cooperation and Development to develop an innovative instrument to promote agriculture in Africa in the wake of the G8 Summit of 2008. This was necessary because the capital requirements far exceed the scope of state development aid available and private investors have to be involved. This is where the Africa Agriculture Trade and Investment Fund (AATIF) comes into play: the fund is an innovative instrument that complements "classical" development funding and provides experienced large and small private companies based in Africa, as well as farmers, with loans, guarantees and, to a lesser extent, with equity capital.
This lastingly boosts the existing potential in agriculture and the distribution sector. For African agricultural companies largely lack the resources and marketing opportunities to make the leap into competitive production. They now receive intermediary loans to invest in improving production or production in downstream sectors either directly via the AATIP, or indirectly via financial institutes. This also secures the income of individuals employed in the agricultural sector, as well as improving the competitiveness of local companies.
General information on KfW development funds
KfW Development Bank currently holds shares in 39 funds with a book value totalling EUR 1.3 billion. KfW holds fund shares as part of its Financial Cooperation (FC) with developing countries, primarily on behalf of the Federal Ministry for Economic Cooperation and Development, as well as the Federal Ministry for the Environment, Nature Conservation and Nuclear Safety, and to a lesser extent, of the EU. Around 60% of shares are financed by budget funds (fiduciary holdings), and around 40% by KfW's own funds.
These funds are designed, above all, to support partners in countries that receive official development assistance (ODA). The focal point is on microfinancing. Adaptation to climate change, as well as other environmental projects, rural development, biodiversity and education are also financed. The majority of the funds were set up by KfW together with other public development banks such as IFC, EIB or the EBRD.
DEG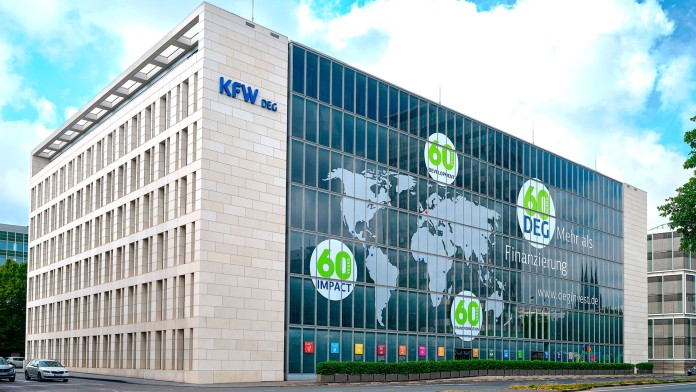 Agriculture is a key sector in developing countries that offers jobs and income for the rural population. Investments in agriculture help to secure food supplies for the world's growing population. DEG financing in agriculture covers the entire value chain (primary production, a first processing stage, distribution and logistics). DEG's current agricultural portfolio in Africa is worth around EUR 177 million.
Private investments in agricultural projects can create huge opportunities for developing countries and added value in development policy, if basic human, social, economic and ecological principles are followed. Investments have the potential to use agricultural land more efficiently and trigger technology transfer. Food production can be increased, greater income and employment opportunities can be created and market access can be improved. This means that investments contribute to building up a sustainable agricultural and food industry, to promoting rural development, as well as to reducing poverty and preventing famine.
DEG's commitment in the agricultural sector reaches around 630,000 small farmers. Another 650,000 small farmers in twelve African countries also benefit from the programme "Competitive African Cotton Initiative Phase II (COMPACI II)" to secure the income of African cotton farmers that DEG and Deutsche Gesellschaft für Internationale Zusammenarbeit (GIZ) were commissioned to implement by the Bill & Melinda Gates Foundation and the Federal Ministry for Economic Cooperation and Development.
Terms of Use
You may use the texts of KfW Special Topics free of charge for editorial purposes, except pdf-files created by third parties. Please note that the photographs are subject to copyright. More photos for free use you can find in the KfW Photo Archive.