A refugee nurses the sick, a manager ensures that his city has modern infrastructure, a moringa farmer's wife adopts organic farming practices. Three examples of people around the world who are working for sustainable development.
Income for small farmers
"My farm is 2.5 hectares. I used to grow corn, cassava, cow beans and some moringa plants for personal consumption – we eat their leaves as healthy vegetables. I have seven children and I'm a widow. Money has always been tight. Without any training, women in particular only find odd jobs.
Three years ago, a representative of Kilifi Moringa Estates visited us on the farm. The man from KME, which is what we call Kilifi Moringa, suggested growing moringa on a larger area and selling all the harvested seeds to KME at fixed prices. However, the land had to be farmed organically, which was new for me. The free training courses taught me how to avoid synthetic fertilisers, that I have to weed at the right time and that I always need to pick up rubbish lying on the ground. And how to create drainage ditches to prevent erosion. KME then gave me seedlings for one hectare of land. All of this continues to happen today with money from DEG (a KfW subsidiary, ed.).
Moringa grows very fast. The plants are now about one and a half meters high. The harvest the first year was not so good because there was no rain in 2016 and the plants were still small. The next year, seed sales rose from 1.15 to 16.7 kilos! I bought food with the money. I am very confident that the harvests and thus my income will continue to increase. In the meantime, 34 farmers in the area are now growing Baraka organic moringa.
Incidentally, it now looks nice and clean around our farms thanks to the rubbish collection."
Refugee cares for other refugees
"At home in Syria I have seen many people suffer hardships. I am from Deir ez-Zor in eastern Syria and the mother of five. We endured the bombings for a long time. People suffered, but no one could help them. Not even when one of my daughters died buried under the rubble of a house. It was at the point that we decided to leave our homeland for Turkey.
We're safe now, but my husband hasn't been able to find a job. He is an engineer. We've lived on social welfare and poorly paid odd jobs so far. When I was offered the opportunity to attend a training course for nursing assistants offered by the World Health Organization, I immediately accepted. The course and the ensuing employment are financed by KfW Development Bank on behalf of the German Federal Government. Now I am one of 350 participants – mostly women – who are being trained as nursing assistants for Syrian refugees. We will mainly help patients who are immobile, elderly and disabled. Nobody was able to help my daughter when she was trapped, but now I can do something. I can help others and give something back.
I am now learning how the Turkish healthcare system works and how certain medicines are administered. Once I have completed the course, I will visit patients at home who cannot come to the medical centres themselves. The Turkish government and the people here are giving us generous support. But it is still very difficult for us Syrians to find work. I am therefore very grateful for this job."
Long live the infrastructure!
"Neumünster has grown in size in recent years. Although the textile industry and the German army base have been victims of fundamental structural change, our city in the heart of Schleswig-Holstein is experiencing a considerable comeback as the fourth largest municipality in the state. Stadtwerke (public utilities of) Neumünster, with its 757 employees, is helping to write this success story. KfW has given us vigorous support with loans.
The Stadtwerke, a traditional municipal energy supplier with a history dating back to the industrial age of the 19th century, has significantly expanded its range of services. We no longer work exclusively to ensure a reliable supply of energy and water, but have laid Internet lines throughout the city and built a modern swimming pool to make Neumünster more attractive. All of these projects are related to infrastructure. This is the strategic core of the municipal utility business with its proximity to customers and the region. Offering a wide range of services from a single source is a win-win situation for customers and businesses.
Stadtwerke acquires around 7,000 new telecommunications customers every year, of which nearly 40,000 are already customers from other sectors. And we are continuing to expand the fibre optic network, which guarantees fast internet access, and the district heating network, which we are also changing from steam to heating water.
The complexity of our business is steadily growing – not least due to digitalisation. This is our starting point and our focus is always on the customer. For example, we are continuing to develop Neumünster by equipping our buses with WiFi and using hybrid technology for transport. And we are transforming the town's former outdoor public pool into an indoor swimming pool with retractable roof, family-friendly outdoor facilities and a relaxation area."
Published on KfW Stories on 11 December 2018
The described project contributes to the following United Nations' Sustainable Development Goals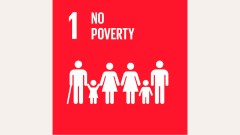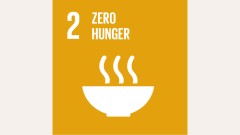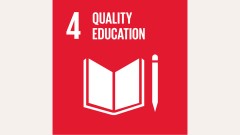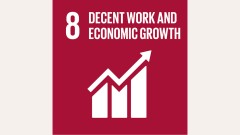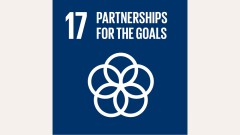 Goal 1: End poverty in all its forms everywhere
Around eleven per cent of the world's population lives in extreme poverty. In 2015 that figure was around 836 million people. They had to live on less than USD 1.25 a day. The global community has set out to end extreme poverty completely by 2030.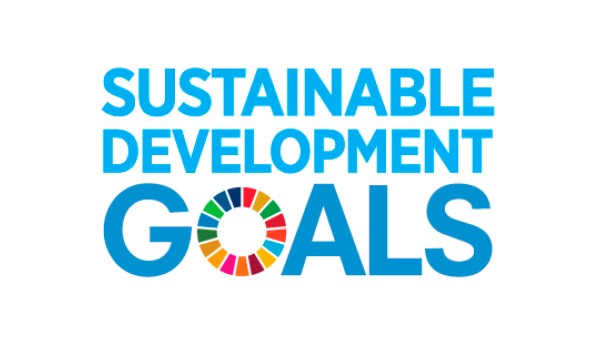 All United Nations member states adopted the 2030 Agenda in 2015. At its heart is a list of 17 goals for sustainable development, known as the Sustainable Development Goals (SDGs). Our world should become a place where people are able to live in peace with each other in ways that are ecologically compatible, socially just, and economically effective.