A pastor and his wife have painstakingly converted a 250-year-old, half-timbered house in the German state of Brandenburg. Private preservation of buildings of historic value can go hand in hand with contemporary living and energy efficiency standards. The project received a First Prize for the KfW Construction Award 2019.
First prize: existing buildings
Lunow, Brandenburg (KfW Bankengruppe/n-tv). This video is only available in German.
The street geography is fairly straightforward in the village of Lunow in eastern Brandenburg state: Fischerstrasse ("fisherman's street") leads down towards the River Oder, while Bauernstrasse ("farmer's street") cuts through fields and meadows. It is there that a pastor and his wife, Thomas and Almut Berg, live in a 250-year-old farmer's cottage with a long history, which they have converted to use as their own home on a modest budget – albeit to stunning effect. In the process, they have preserved and improved the visibility of a piece of rural living heritage that dates back a quarter of a millennium. At the same time, the building ticks every box for comfortable living and sustainability in the twenty-first century.
Between 1763 and 2012, eight generations of the same family lived at the U-shaped complex, consisting of a farmyard flanked on three sides by a house, a barn and a stable. A lineage that lasted from the man who first commissioned its construction, Christian Ladewig, to his 90-year-old descendant, Herta Melcher, who was laid to rest by Pastor Berg. The remote area in northeastern Brandenburg had undergone some depopulation in the eighteenth century after a long list of wars; willing settlers would need to be enticed. The first Ladewig was granted 25 hectares of land by the royal estate office of Neuendorf, along with a copious number of beams from older houses that had been demolished. Once a living room, retiree's quarters, a small attic, and downstairs kitchen and chamber were put in, the half-timbered house was complete. The building's infrastructure consisted of nothing more than fireplaces and a stove with a gigantic extractor hood for the smoke.
A bold decision
A number of additions were made over time, especially in the twentieth century: partial brickwork instead of half-timbered walls, white plaster on the façade, a few wider windows, tiled stoves, a cooking range and a tiny toilet separated from the kitchen. But it still remained far behind the standards of our time. Until her death, Hertha Melcher did not draw hot water from the tap and instead had to use the kettle on the stove.
Pensioner status and a move out of the parsonage were beckoning for the Bergs, who had been living and working in Lunow since 1990. "Needless to say, we had been familiar with the Ladewig house for a long time. But it wasn't until an estate agent's sign was put up in front of the door that we started to get more interested," Thomas Berg recalls. It made a bleak first impression, but Berg was feeling bold: "Building work doesn't scare me anymore," the pastor says. Berg looks after churches, parish halls and kindergartens in five villages, the oldest more than 600 years old. Home care was – and still is – as common a part of his ministry as pastoral care.
Read more under the image gallery.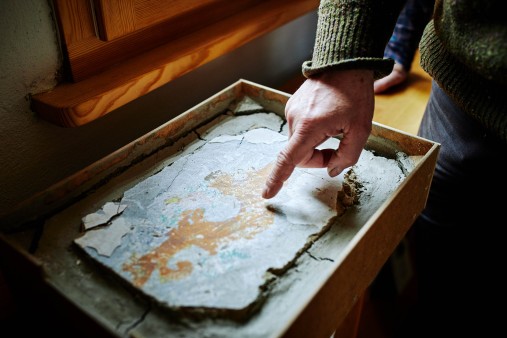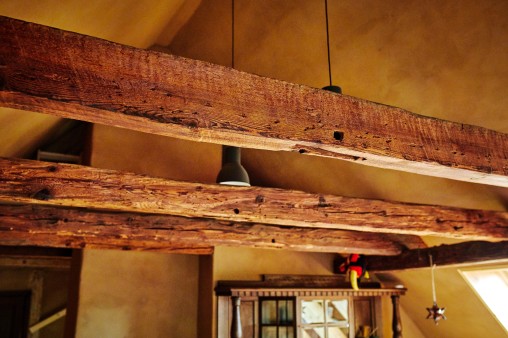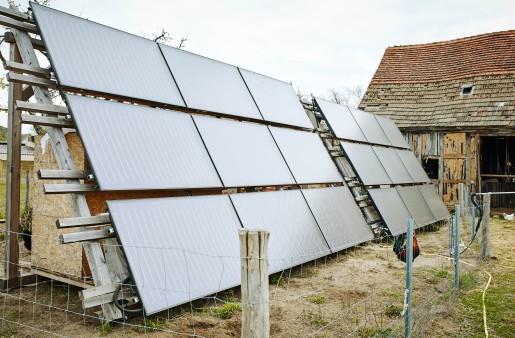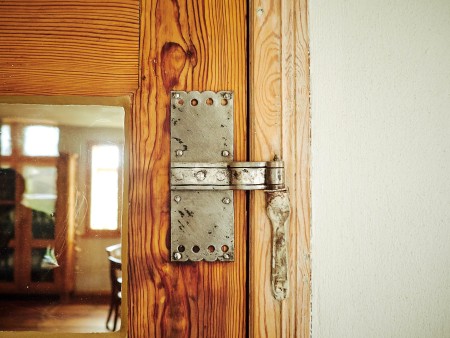 Rustic half-timbered house
The house features prominently on Bauernstraße (Farmers Street) in the town of Lunow.
With passion for sustainability
"Construction work appropriate for historic buildings and resource conservation can be two sides of the same coin," Thomas Berg explains. In keeping with this credo, the couple treated the old building with respect and sensitivity. They replaced the more recently inserted sections of wall with new, old-style timber frames, restored the windows to historical dimensions and installed insulated glazing behind the sash windows. Naturally, all the windows were given wooden frames instead of the plastic used in the models from after German reunification. They were pleased that all but one of the interior doors were still usable, including their old-time brass fittings.
On the ground floor of their future home, most of the wooden beams – which had been recycled as early as 1763 – were still solid. There was just one macabre exception: a Soviet grenade had flown into one in 1945. The beam was splintered inside, but had somehow persevered almost 70 years on. The Bergs picked up 200-year-old flat tiles from a demolished house and had them fitted by a specialist – these were laid rather than bolted or clipped on as is customary today. "We needed a roofer who'd enjoy that sort of work," Pastor Berg adds. The carpenter, too, was driven by passion at least as much as his compensation. It was important for the Bergs that "all the craftsmen come from the area, including earth builders, bricklayers and electricians. None of their businesses are based more than 20 kilometres from here."
The outer walls, which were previously only 17 centimetres thick, have now been reinforced and insulated in different ways – never with foam, but variously with hemp, straw, clay, cellulose fibre and glass gravel. Out of principle, spray foam is another no-no: the only plastics used are in cables and composite pipes. The wall heating, fed by a gas condensing boiler or solar-heated water, is discreetly located under the new clay plaster. Wood for the floorboards was found in the barn; the only major import was the Spanish floor tiles. The very low door thresholds can also be used by people with wheeled walkers – "We are getting older and it would even be possible to take out the thresholds completely," the pastor explains. Of course, the building infrastructure and all the sanitation facilities are brand new. And the conversion of the attic into a small guest apartment with its own mini en-suite bathroom.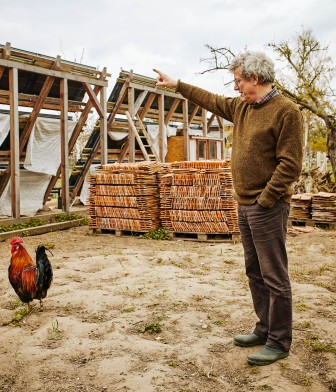 "Construction work for historic buildings and resource conservation are two sides of the same coin."
Some important parts of the house's energy supply system are located outside, with 40 square metres of solar thermal collectors on the pasture behind the barn, which contains a 4,000-litre storage tank for solar-heated water. "We source 50 per cent of our heating energy from there," Berg calculates. The barn is also where the couple park their electric car. For a centuries-old structure, the house performs sensationally well in terms of energy efficiency, surpassing Germany's current statutory standards for new buildings. Sheep and chickens bustle around high-tech energy equipment alongside blossoming apple, cherry, pear and plum trees. For all the technology that the Bergs use in their lives, they also keep to the thrifty traditions of the eight generations of owners that came before them, living off the land that they inhabit where possible.
The project
Project: modernisation and simultaneous historical restoration of a 250-year-old farmhouse
Location: Lunow-Stolzenhagen, Brandenburg, Germany
Year of construction: circa 1770, modernised from 2015 onwards
Builders: Almut and Thomas Berg
Architect: Stefan Broniecki, Berlin
Energy consultant: Diana Hasler
Size pf premises: 550 m² (plot of land), 148 m² (living space)
Benefits for residents : comfortable living in an atmospheric old building
Benefits for society: building of historic value preserved and strengthened in character, adds life to the village, high levels of energy efficiency
Energy conservation: natural insulation materials, solar thermal collectors, water storage system
KfW-Standard: KfW Efficiency House 100
Published on KfW Stories: Friday, 24 May 2019
The described project contributes to the following United Nations' Sustainable Development Goals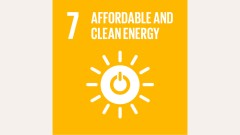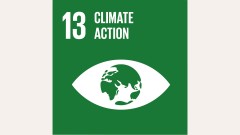 Goal 7: Ensure access to affordable, reliable, sustainable and modern energy
Close to 80 per cent of the energy produced worldwide still comes from fossil fuel sources. Burning fossil fuels also generates costs for the health system due to air pollution and costs for climate-related damages that harm the general public, not just those burning the fuel.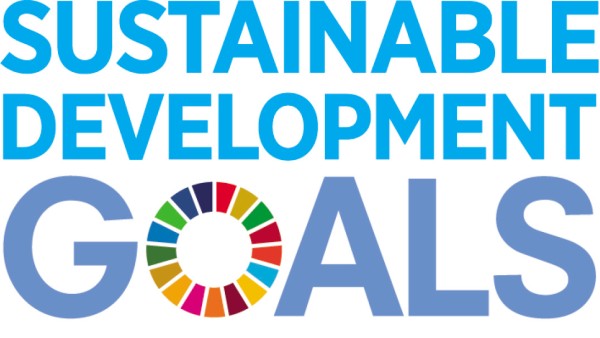 All United Nations member states adopted the 2030 Agenda in 2015. At its heart is a list of 17 goals for sustainable development, known as the Sustainable Development Goals (SDGs). Our world should become a place where people are able to live in peace with each other in ways that are ecologically compatible, socially just, and economically effective.