Giving birth in Malawi is risky for both mothers and their babies. This is because the small country in south-east Africa is one of the poorest and least developed countries in the world. Our interactive world map shows that mortality rates among mothers are very high in Malawi. That is why KfW is supporting an initiative to make sure women are transferred to health stations in time to give birth.
It's just 48 hours. However, these 48 hours are crucial. During this period before, during and after the birthing process, the lives of both the mother and her baby are at risk of complications during birth, bleeding and infection. In 2015, maternal mortality in Malawi was 634 deaths per 100,000 births while 42 out of 1,000 babies died during birth or shortly after. Figures as high as this tend to prevail only in the world's poorest developing countries, where mothers are often required to travel long distances to reach the nearest health centre suitable for childbirth. There is a of lack good hygiene, trained staff and modern medical equipment.
Dr Kai Gesing has worked as a doctor in a number of African countries. He is currently working as a specialist for KfW, supervising projects in countries like Malawi. He is familiar with the circumstances in which African women have to give birth. "Normally, they have to walk miles and miles over trails and paths to reach their nearest health station," says Dr Gesing. In the worst-case scenario, they will be suffering incredible pain during the full throes of labour at the same time.
Because these journeys are usually very tough and fraught with danger, women in rural areas often give birth at home, where the standards of hygiene tend be poor and where they don't have access to a doctor or trained midwife. In 2012, the government in Malawi decided to pass a law that required women to give birth in health stations. Although pregnant women don't have to pay to give birth, families are still required to pay for their transportation, accommodation and food. With a per capita income of around USD 370 per year, these are costs that many people cannot afford. However, anyone who fails to comply with requirements is subject to punishment by the local authorities. Normally this involves giving up livestock, the only asset owned by many poor families.
One of the main aims of the German-Norwegian initiative to promote maternal and newborn health is to support poor women. KfW has been promoting the project since 2011. It provides families with financial support for transportation and accommodation. "Women are registered in their villages during the early stages of pregnancy," explains Kai Gesing. During this process, their family's financial situation is also assessed to see whether they are eligible for financial support. "The confirmation and registration form is given to the woman so that she can submit it when she arrives at the health station to give birth." These documents mean that any costs arising from the privately organised transport service are reimbursed based on a flat rate per kilometre.
Read more under the picture gallery.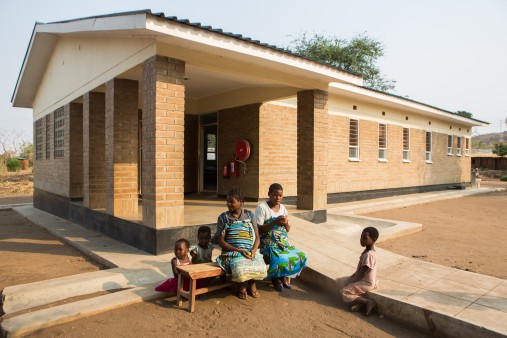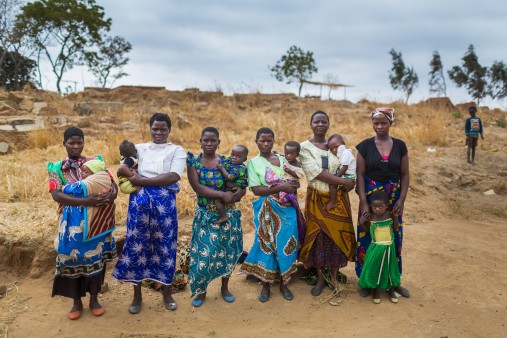 Post-natal stay
The women are to be monitored for two days after childbirth in the maternity clinic. They can nurse their babies and rest on the beds.
Once they have given birth in the health centre, mothers receive lump sum payments in two stages: one after 24 hours and another when they have been in the centre for 48 hours. This method has helped to make sure that women are more likely to use the participating centres and are also inclined to stay longer once they have given birth. Financing for transport and meals is a major factor when it comes to reducing the risk of fatal complications for both mother and baby.
Mothers-to-be are not the only group in Malawi receiving support from KfW. Another project is generating incentives to improve general medical standards in health centres. If stations are able to maintain specific quality standards, they will receive funds that they can then invest in further improvements. Each centre is able to decide for themselves which measures they wish to apply.
Staff who perform well are rewarded in the form of advanced training, for example, or equipment, small-scale construction measures or small financial premiums. This scheme is in place at the health station in Mchinji, one of Malawi's 28 districts. In 2017, the staff here were able to use their premiums to complete construction on the Mother Waiting Hostel, a centre providing accommodation for women nearing their delivery date so that they don't have to travel while in labour. This concept of performance-based financing is so successful that it has now gone beyond the project and been adopted into the country's health strategy.
Read more under the interactive world map.
Maternal mortality
216 deaths
per 100,000 live births, 2015
Despite all of the positive developments, the country's rural health stations are still surviving on the bare essentials. There are no doctors there. As well as infection risks, malaria, malnutrition and anaemia, one of the main threats to pregnant women is the poor level of health care. In cases where the pregnant mother's pelvis is too small causing the baby to get stuck in the birthing canal — a complication that can happen anywhere in the world — the woman has to be transferred to the nearest district hospital. The problem then is how to transport the patient.
In the majority of cases, the ambulance fails to arrive or arrives too late. "Then it is up to the midwife to support the woman, though she is powerless, in the truest sense of the word," says Kai Gesing. This is because caesarean sections — a life-saving operation — can only be performed by doctors in a hospital. If the ambulance fails to arrive, it is highly likely that both the mother and baby will not survive.
Kai Gesing has experienced many situations like this, and they still stay with him to this day. "I still think about many of the births that ended in tragedy." The doctor is particularly frustrated when he thinks about how many of these losses could have been avoided: "It is terrible to be alone with a woman and want nothing more than to help her give birth but — because of the poverty in the country and the lack of funds for health stations — you can't."
Promoting health and improving survival rates for mothers and babies in Malawi is thus incredibly important for Dr Gesing and his colleagues in the project. While mortality rates remain high, projects like the German-Norwegian initiative to promote maternal and newborn health have helped to reduce maternal mortality by almost a third since 2010 and child mortality by 13%.
Published on KfW Stories: Tuesday, 24 April 2018
The described project contributes to the following United Nations' Sustainable Development Goals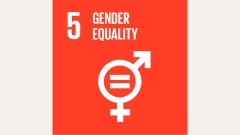 Goal 3: Ensure healthy lives and promote well-being for all at all ages
Health is the goal, prerequisite and result of sustainable development. Supporting health is a humanitarian requirement – both in developed and developing countries. Around 39 per cent of the world's population lives without health insurance. In poor countries, this amount even exceeds 90 per cent. Many people still die from diseases that are not necessarily fatal with the right treatment, or that could easily be prevented with vaccinations. Strengthening health systems, particularly by making vaccines widely available, can make it possible for us to drive these diseases back and even eradicate them by 2030.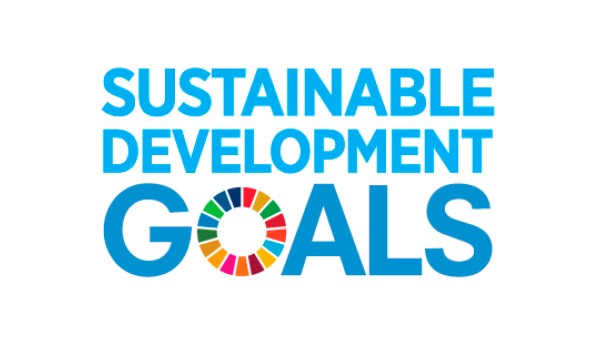 All United Nations member states adopted the 2030 Agenda in 2015. At its heart is a list of 17 goals for sustainable development, known as the Sustainable Development Goals (SDGs). Our world should become a place where people are able to live in peace with each other in ways that are ecologically compatible, socially just, and economically effective.