Battery cells are essential for the mobility of the future. Europe must become less dependent on suppliers from third countries. The Swedish company Northvolt aims to become the leading battery cell manufacturer in Europe. KfW subsidiary KfW IPEX-Bank contributes to the expansion of its battery cell production.
Emma Nehrenheim, head of environment at battery cell manufacturer Northvolt, talked with KfW Stories about battery production in Europe, the relationship with Volkswagen and the end of the internal combustion engine.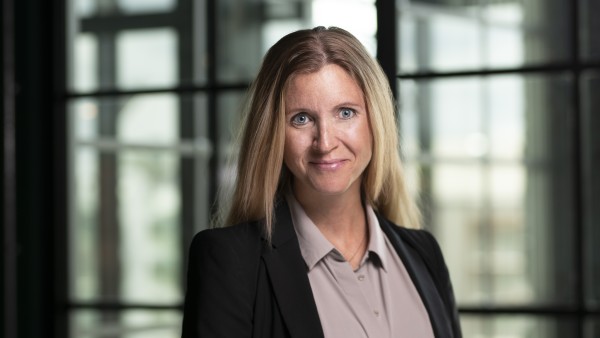 Ms Nehrenheim, you are Chief Environmental Officer at Northvolt - a Swedish company founded seven years ago. What drives the founders of Northvolt?
Ms Nehrenheim: Northvolt was originally founded because in order to decarbonize society, and transportation in particular, global battery production needs to increase. However, with an eye on the battery industry, Northvolt's co-founders, Peter Carlsson, now the CEO, and Paolo Cerruti, now the COO, quickly realized that the production process itself needed to change. In 2016, when Northvolt was founded, virtually all large-volume battery production took place in China, South Korea and Japan, and was associated with high environmental costs. Northvolt wants to change that.
Carlsson and Cerruti both have startup experience at Tesla. Their goal now is not only to become the leading manufacturer in Europe – but also to build the greenest battery in the world.
Right. Northvolt was not only founded to establish a new battery industry in Europe. We also want to develop a new, sustainable way of producing batteries. Namely, one that brings massively lower environmental costs, especially in terms of carbon footprint.
What makes your batteries cleaner and greener than others?
To build the greenest battery in the world, a clean energy base for manufacturing is absolutely essential, but it's just the beginning. We've ensured this by supplying our Northvolt Ett factory with 100 percent emission-free electricity, most of which comes from hydropower in northern Sweden. This alone will reduce the carbon footprint of the cells by more than 50 percent - compared, for example, to a plant supplied by the South Korean power grid. This will have a massive impact on the overall environmental impact of the switch to electric vehicles.
You said that this is just the beginning. What else is coming?
Northvolt's vertical integration of upstream cathode material production into its own operations brings immense benefits: it gives us better control over cell performance, but it also enables us to take decisions over process engineering and waste handling which enable us to reduce carbon footprint and environmental impact. A great example here is our recovery and upcycling of sodium sulfate from upstream production – this is a salt that's usually flushed out into rivers and seas, but here we're recovering it, purifying it and supplying it to market. We also focus heavily on sourcing the raw materials we use, for example nickel, manganese, cobalt or lithium. This is to ensure that the materials we use are sustainably sourced from both a social and ethical perspective. Then, throughout the factory itself, we have invested heavily in process efficiencies and technologies to enable the recovery of by-products such as heat, energy, chemicals or materials that can be recycled back into production instead of being wasted or thrown away.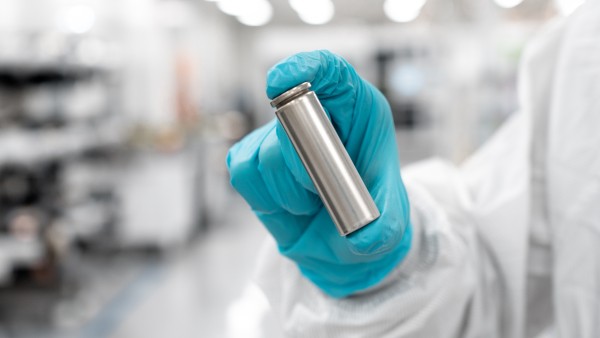 Does recycling of batteries at the end of their life also play a role?
For us, a battery is only a green battery if it includes recycling. That means not only that we recycle batteries internally, but also that we use recycled material as a direct raw material for the production of new batteries – offsetting fresh, new material that would otherwise be taken from the Earth.
What do you want to have achieved in ten years?
By 2030, Northvolt aims to have a cell production capacity of 150 gigawatt hours per year...
...which would be a market share in Europe of 20 to 25 percent…
…at the same time, we expect to source at least 50 percent of total raw material requirements for new cells from recycled materials obtained by expanding Northvolt's own recycling infrastructure. We intend to supply leading European automotive customers with the most sustainable, safest and highest-performing cells on the market.
What else can the cells be used for?
For example, for energy storage in the grid, industrial applications and more. By 2030, the transition to a decarbonized industry will be well underway. Northvolt will support this transition and ensure that wherever batteries are in play, solutions with the lowest possible environmental impact are available.
You had planned a joint plant with Volkswagen in Salzgitter for lithium-ion batteries - a 50/50 joint venture with an annual production capacity of 40 gigawatt hours. Now VW is developing this plant on its own. What is the relationship like with Volkswagen?
Volkswagen is one of Northvolt's closest customers and partners. In addition to its own factory in Salzgitter, Volkswagen will source cells from the Northvolt Ett gigafactory in Skellefteå, which is our main site for upstream and downstream cell production and recycling.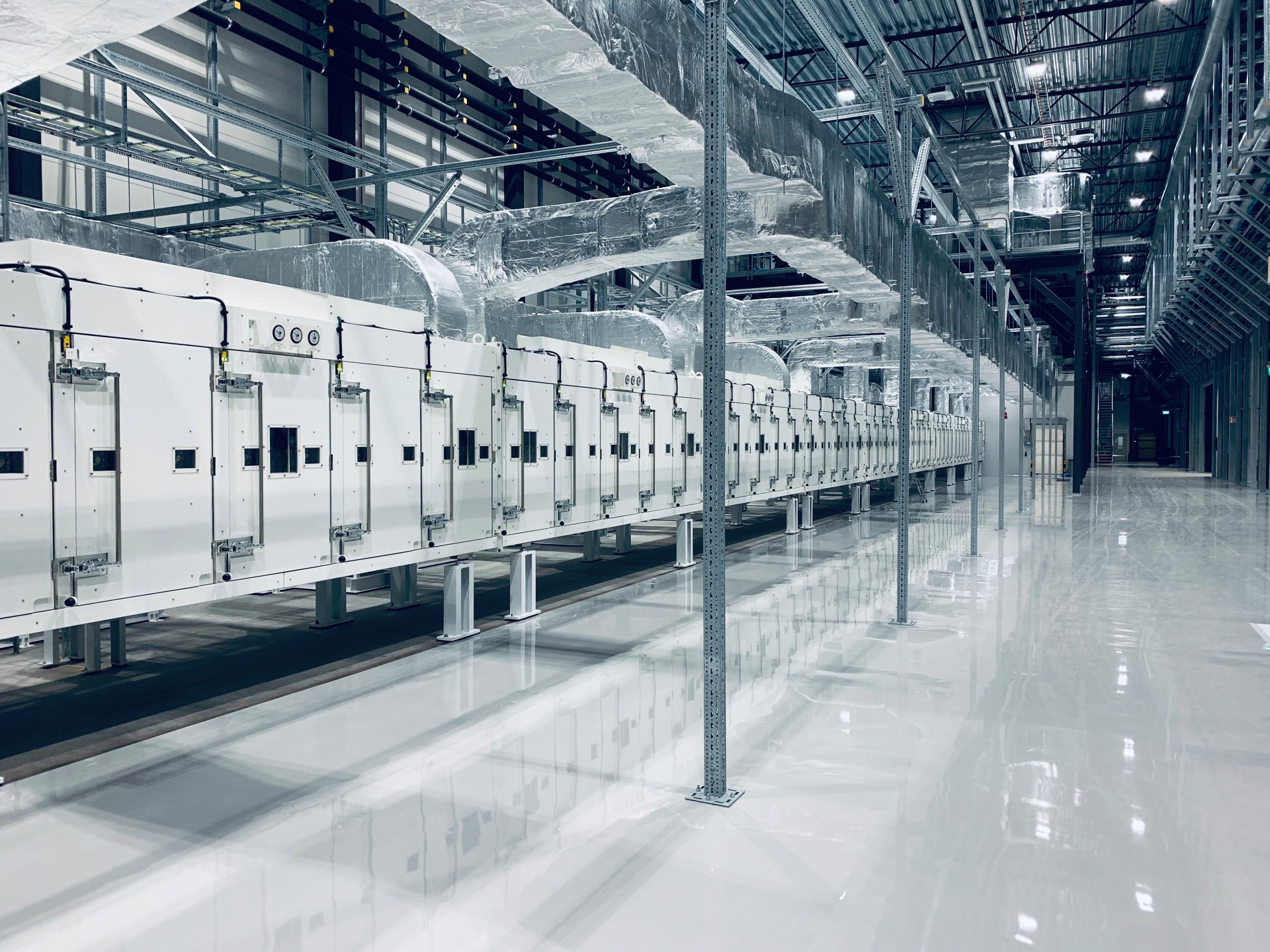 Volkswagen AG owns 20 percent of the Northvolt shares. Skellefteå will now produce premium battery cells with a high nickel content, which will be used for example by Volkswagen subsidiaries.
The capacity of Northvolt Ett gigafactory will be expanded up to 60 GWh per year – far beyond what was originally planned for the plant. In doing so, we are taking advantage of the excellent energy base, logistical capabilities and available local resources. Ultimately, this is in the interest of both our customers and Northvolt itself.
Volkswagen intends to purchase two-thirds of the 60 GWh, estimate experts. The capacities are already booked up for years, they say?
Northvolt Ett will not be alone for long – we are actively working on developing plans for the joint venture's gigafactory with Volvo, and more is required to reach our goal of 150 gigawatt-hours of annual cell production capacity by 2030. In the immediate future, we see the start of cell production at Northvolt Ett, and we look forward to the first cells coming off the production line at the end of 2021. For next year, I'm particularly looking forward to developments at Northvolt's own Revolt recycling unit.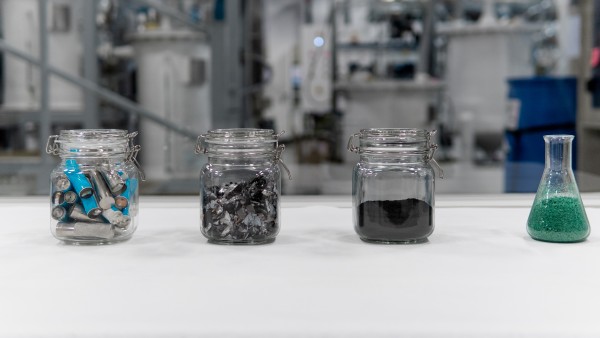 Hydrovolt is scheduled to be ready in 2022. What will happen there?
Hydrovolt is our joint venture with aluminum producer Norsk Hydro in Norway, and is a recycling facility to collect and recycle end-of-life batteries from the Norwegian electric vehicle market. Here in Sweden, we are also looking forward to producing cells with recycled material.
Many countries have proclaimed 2030 as the end of the internal combustion engine. How do you see your role in this process?
The fundamentals are in place. The vast majority of the automotive industry has made a clear commitment to switching to battery electric vehicles as a standard option. However, much still needs to be done to make this a reality. And this certainly includes expanding battery production in Europe.
Do you think we'll have turned the corner by 2030 – is that realistic?
The pace of the transition is picking up. But it's still very clear that more needs to be done at all levels of industry and society. We're talking about a highly complex landscape of physical infrastructure, public policy and other players. There are many factors that still need some work.
Published on KfW Stories on 10 November 2021, updated 12 May 2023.
The described project contributes to the following United Nations' Sustainable Development Goals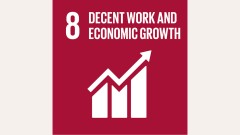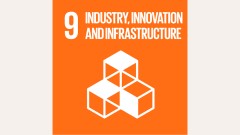 Goal 8: Promote inclusive and sustainable economic growth, employment and decent work for all
The economic growth of the past decades has come at the expense of natural resources and the global climate, and has long since reached ecological limits. If all people were to be given access to the quality of life that people accept as a matter of course in Germany, several planet Earths would be required to sustain it. Sustainable economic development reconciles social, ecological and economic development goals.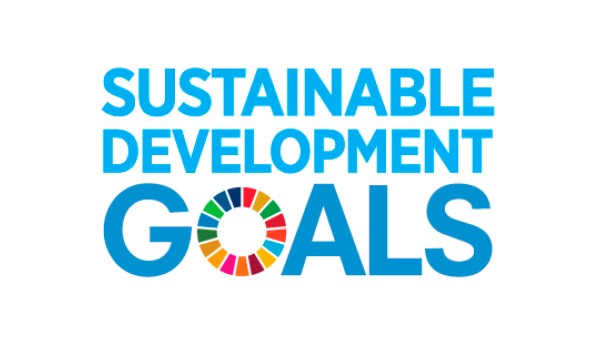 All United Nations member states adopted the 2030 Agenda in 2015. At its heart is a list of 17 goals for sustainable development, known as the Sustainable Development Goals (SDGs). Our world should become a place where people are able to live in peace with each other in ways that are ecologically compatible, socially just, and economically effective.