India is one of the world's countries hardest hit by the pandemic: case numbers and deaths have recently been at very high levels, and the healthcare system is severely overstretched. Problems such as bed shortages, lack of liquid medical oxygen or transport difficulties massively complicate the fight against the pandemic.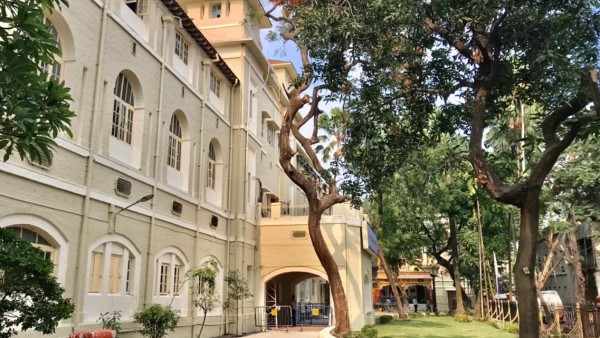 DEG has been working with the eastern Indian hospital chain Medica since 2014 as part of a site and capacity expansion project. To support Medica's acute pandemic response, DEG has pledged financial assistance of EUR 2.875 million to the hospital chain in 2020 and 2021, primarily through the develoPPP programme. These funds are being used to help Medica build necessary infrastructure and purchase equipment to treat Covid patients.
Creating additional treatment capacity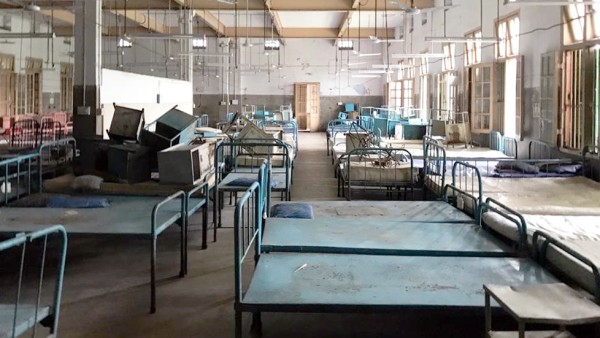 In spring 2021, for example, DEG helped the hospital chain to refurbish a police hospital in Kolkata that had stood empty for 15 years. Renovated in just two weeks, the 300-bed building now serves as a treatment facility for moderate and severe Covid cases. With DEG's help, Medica also converted the site of a sports stadium in Kolkata into a fully equipped, temporary Covid hospital for 300 patients. Conversion of the empty facilities took just 72 hours.
"Thanks to the support of develoPPP, Medica is able to create further capacities to treat Covid patients and, at the same time, ensure the necessary safety precautions for its staff," DEG Vice President Thomas Kronsbein is pleased to say. "With this funding, DEG is actively supporting the fight against the pandemic and making a valuable contribution to the expansion of India's healthcare system. In these challenging times, we are proud to make a tangible contribution to local healthcare through DEG's promotional programmes and further deepen our cooperation with Medica as a partner they can depend on."
Providing care for socio-economically disadvantaged groups
With a catchment area of 350 million people, Medica serves over 485,000 patients each year in under-served cities in eastern India and three neighbouring countries. The group's headquarters and largest hospital are located in Kolkata, capital of the Indian state of West Bengal, a region devastated by super cyclone Amphan in May 2020. Medica had to invest significant funds within a very short time to repair the severe damage caused to its own facilities.
Medica's long-term goal is to serve patients from middle and low socio-economic backgrounds, thereby reducing the healthcare inequalities that exist in India – in both quantitative and qualitative terms. The treatment and care of Covid patients are based on the same principle.
The described project contributes to the following United Nations' Sustainable Development Goals



Goal 3: Ensure healthy lives and promote well-being for all at all ages
Health is the goal, prerequisite and result of sustainable development. Supporting health is a humanitarian requirement – both in developed and developing countries. Around 39 per cent of the world's population lives without health insurance. In poor countries, this amount even exceeds 90 per cent. Many people still die from diseases that are not necessarily fatal with the right treatment, or that could easily be prevented with vaccinations. Strengthening health systems, particularly by making vaccines widely available, can make it possible for us to drive these diseases back and even eradicate them by 2030.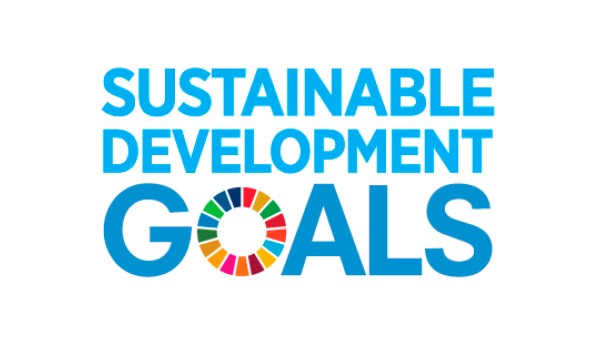 All United Nations member states adopted the 2030 Agenda in 2015. At its heart is a list of 17 goals for sustainable development, known as the Sustainable Development Goals (SDGs). Our world should become a place where people are able to live in peace with each other in ways that are ecologically compatible, socially just, and economically effective.
Published on KfW Stories: 6 August 2021