Petroleum-based substances are hiding in almost all conventional cosmetics. The inexpensive additives make the skin soft and make creams last. But they are neither healthy nor environmentally friendly. The Hamburg-based technology start-up LignoPure has developed an alternative with great potential – from the renewable raw material lignin.
Large white bags full of lignin have arrived in the austere hall on the edge of Buxtehude, Germany. It is reminiscent of pressed coffee grounds and smells a little like damp wood. An inconspicuous substance. But it can help many products become more sustainable.
LignoPure founder Joana Gil explained where lignin comes from and what it can do: "After cellulose, lignin is the most common biopolymer on Earth. It occurs in all plants in different compositions. Trees consist of up to one third lignin. It is the natural adhesive that holds the plant structure together, so they can grow very tall. It also ensures that they are protected against UV radiation and bacteria, catching free radicals and making them resistant to environmental influences. In other words, wonderful features that we should use!"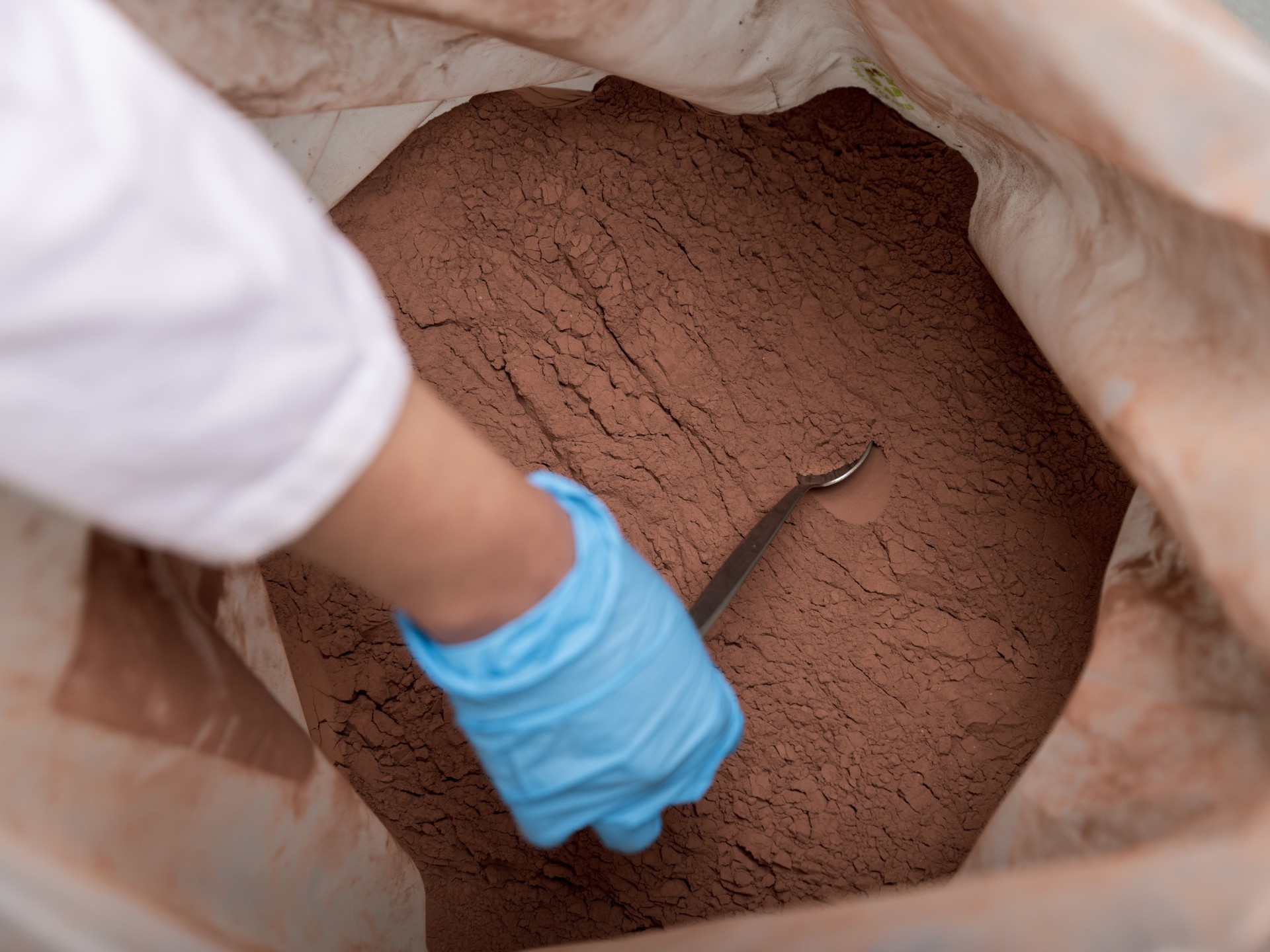 Lignin is obtained in biorefineries. These process wood, straw or other plants and extract the cellulose from them to produce bio-ethanol. The lignin remains. However, since the refineries do not need it, they use it thermally – meaning it is burned, causing the loss of a valuable resource – despite the fact that the low-cost, renewable raw material is highly interesting for many areas. For example, lignin can be converted into bioplastics, replace petroleum-based tar in road construction or be used as insulation material.
The crème de la crème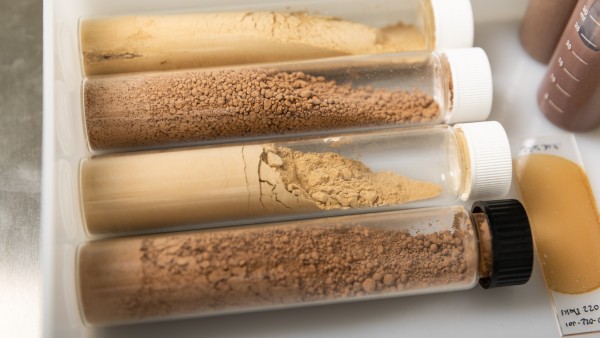 Lignin is also unbeatable as an innovative additive in cosmetic products. It is naturally antibacterial and antioxidative, helping to combat skin damage and wrinkles. The natural brown tones in different shades and colour temperatures are particularly suitable for tinted creams and make-up. The UV protection also makes the product very interesting for sunscreens. This is because lignin is better at the job than conventional filters, which are suspected of being carcinogenic or affecting the hormone balance. What's more: if the cream gets into the water while bathing, the lignin particles responsible for protection against the sun sink and do not cause any damage in the oceans.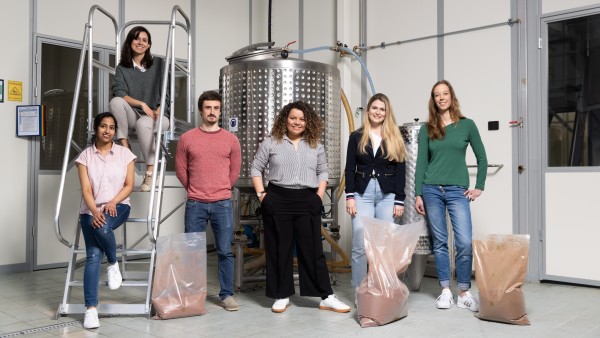 Biotechnology engineers Joana Gil and Wienke Reynolds have intensively researched these special properties at the Technical University of Hamburg. Together with Daniela Arango, they founded LignoPure in 2019. Their project was supported by the Hamburg-based InnoRampUp programme. Since then, the team, which has grown to 12 people, has initially focused on the potential applications of lignin in cosmetics.
"Lignin is a great raw material, but it doesn't come ready to use," said Daniela Arango. "There are different starting materials and they need to be prepared accordingly. The microparticles need a specific design in terms of size, structure and shape to be suitable for cosmetics. Added to this are the strict regulatory requirements for additives in creams and other products."
Patented secret of success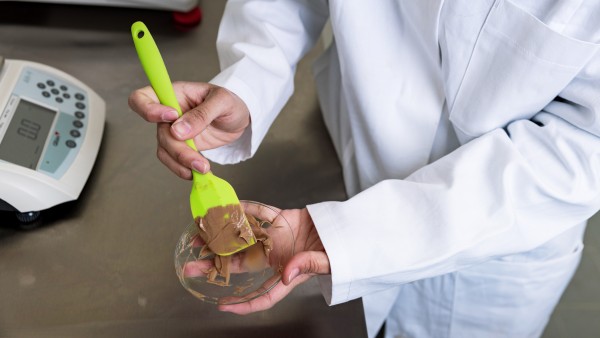 LignoPure is ahead in both areas. Their ready-to-use lignin, which is poured from a tank into large bags, looks like fine cocoa powder. The founders already have patents in Europe and other countries for the sophisticated particle formulation and manufacturing process. In the long term, they want to license the technology to biorefineries so that their product can be manufactured where it is produced. This will avoid transport routes and make production more environmentally friendly.
However, the start-up is not only able to supply lignin powder, it also has plans for "LignoPearls", lignin in mini-bead form. These act as a skincare substitute for microplastics, which are mainly used in exfoliating creams, or can be used in products with other components such as for "transporting" fragrances. Some manufacturers are voluntarily doing away with microplastics, while many initiatives call for a legal ban. When this happens, LignoPure will already be in a position to offer the industry a fully developed product.
The sails have been set and seed financing of 2.2 million euros is now ensuring further scaling. Established groups are asking LignoPure to check potential applications or develop custom prototypes. And it doesn't stop with the cosmetics sector – there are many other fields of application in the food and pharmaceuticals industries that the founders will focus on in the coming years. The newly opened production site in Buxtehude is therefore only the beginning of more lignin in our daily lives.
Published on KfW Stories: 2 May 2022.