Tip: Activate javascript to be able to use all functions of our website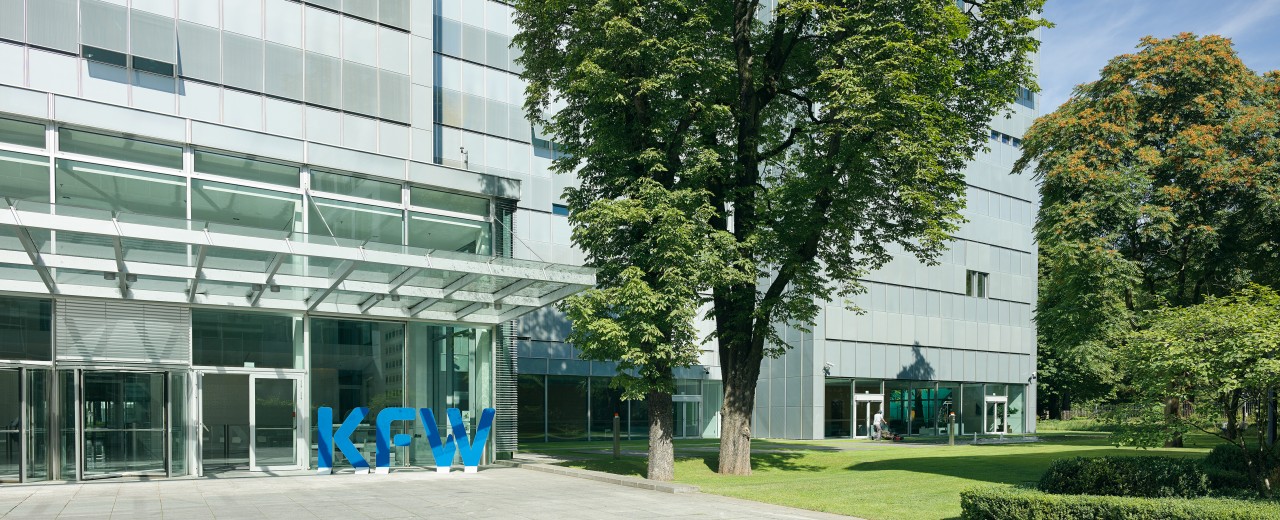 The 2000s
The turn of the millennium: KfW restructures itself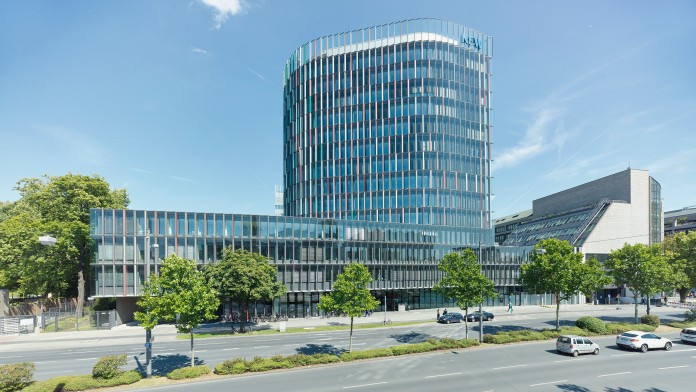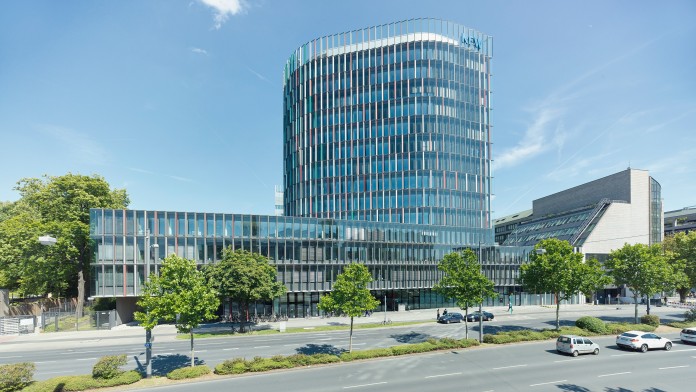 The new millennium also marks the dawn of a new era for KfW. Never before in its entire history has the promotional bank undergone such institutional change. The 'Kreditanstalt für Wiederaufbau' becomes KfW Group.
What brings this about is an investigation launched by the European Commission to determine whether the assumption of institutional liability by the Federal Government and its provision of a refinancing guarantee for KfW are compatible with European competition law. In March 2002 the Federal Government reaches agreement with the European Commission concerning the restructuring of Germany's promotional banks. The implications of this for KfW are that promotional activities and commercial business activities will be separated. While KfW will remain able to promote German and European exports through its entire range of products, as of 1 January 2008 export and project finance activities will be hived off to a separate subsidiary, KfW IPEX-Bank GmbH.
KfW grows into a group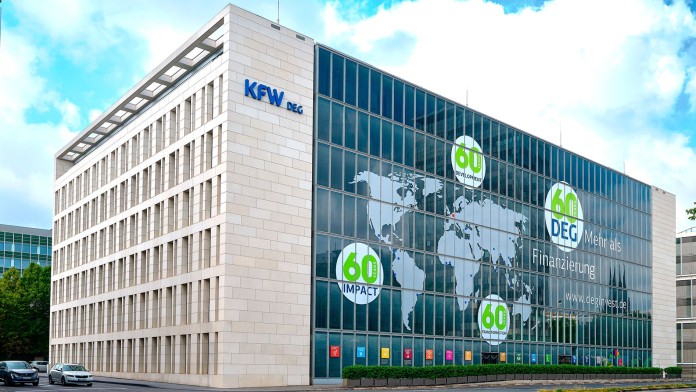 At the same time KfW grows to become a group. By the mid-1990s the 'Staatsbank Berlin', a successor institution of the GDR State Bank, is already a member of the KfW family. In 2001 KfW begins by acquiring the Federal Government's shares in DEG (Deutsche Investitions- und Entwicklungsgesellschaft), which thereby becomes a wholly-owned subsidiary. In 2003 the DtA ('Deutsche Ausgleichsbank') is merged with KfW. This puts an end to a fairly controversial debate that has kept cropping up for decades. The work of KfW Group is now placed on a new footing thanks to a revision of the Law Concerning KfW.
KfW Development Bank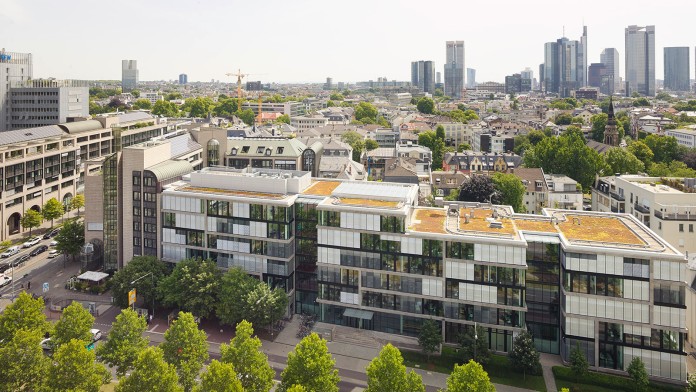 Financial Cooperation too is receiving a makeover. Quite unlike in the early days of KfW's development cooperation, it is no longer the prestigious large-scale projects that are being promoted. Today, KfW Development Bank is committed to helping sustainably improve the economic and social situation of developing countries. It supports projects ranging from health care, to climate change mitigation, to the establishment of reliable financial systems.
Institutional upheaval and change in the banking sector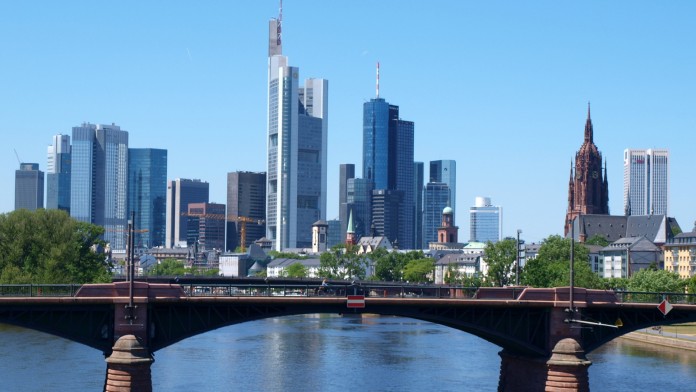 But it is not only KfW that is changing – the entire German banking sector is undergoing institutional upheaval. Changed requirements on banks caused by closer and closer global networking, and "Basel II", are changing the SME financing situation.
KfW Group responds by introducing risk-adjusted interest rates – thus providing many enterprises with easier access to credit. However, KfW broadens the focus of its promotional strategy to include not just individual enterprises, but also the financial market. The bank's aim is to change the structures of the financial market so that financing conditions for SMEs can improve again. The instruments it uses are equity financing, global loans, securitisation and the reduction of credit costs. In 2007, though, small enterprises take centre stage once again when KfW announces its "small SMEs" initiative.
KfW is highly successful with its innovative products, especially the global loans and synthetic securitisations. Unlike some structured financing products that from mid-2007 onward would drag the financial markets into a global crisis, KfW's products remain conservative in their risks, despite their innovative nature. Nonetheless, KfW's participation in IKB means that it does not remain untouched by the financial market crisis.
Financing higher education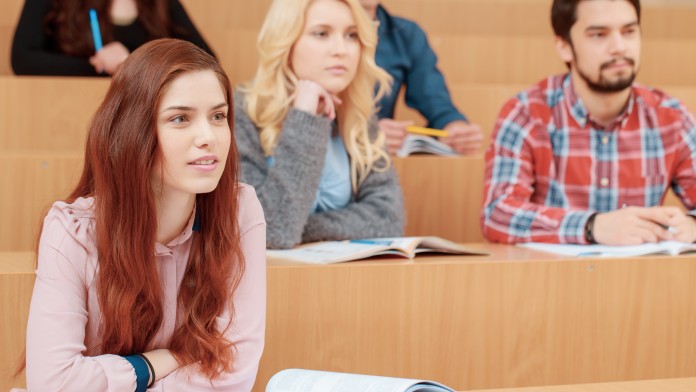 When we look for competitive advantages for the German economy in a global world we increasingly come across the problem of a shortage of highly-qualified experts and researchers. Calls for more and better education are getting louder. KfW recognises that many people are unable to pursue higher education because they lack the funds. This is why it is developing a new student loan, prompting a development in educational funding that is long overdue.
IKB rescue and financial market crisis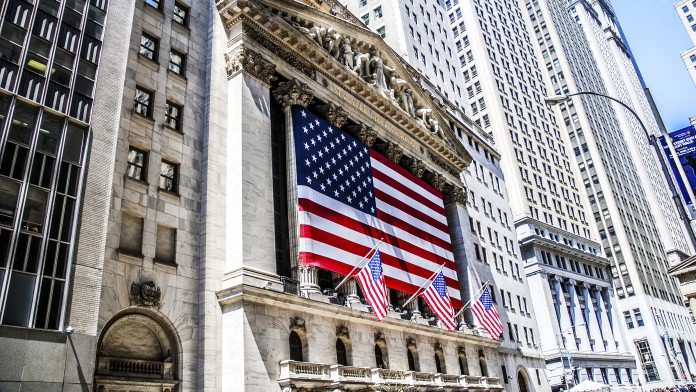 When IKB's subprime investments lead it into serious difficulty, KfW, together with the banking associations and the Federal Government, throws a safety net around it and assumes a large share of its risks. The key objective of this rescue action is to prevent the collapse of IKB. No less importantly, this is designed to prevent the destabilisation of the German financial market and avert the damage to the economy that would ensue. These objectives were achieved when the shares in IKB were sold to the private investor Lone Star in October 2008.
The financial crisis quickly developed into a global economic crisis. With the gross domestic product experiencing a negative growth of 4.7 per cent, 2009 went down in German history as the most severe financial and economic crisis since 1932. In that year KfW was particularly called upon to support the Federal Government in fighting the consequences of the crisis - and it met this challenge with success. As never before KfW supported enterprises, municipalities and private households, achieving the highest domestic financing volume in its history. A primary focus was the "KfW Special Programme" which made an important contribution to putting the economy back on track again so quickly.
Chronicle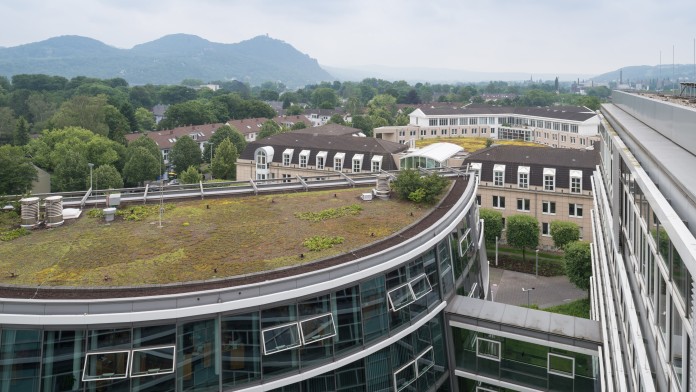 After the merger with Deutsche Ausgleichsbank (DtA), the building in Bonn becomes the new branch of KfW
2000
First securitisation programme launched.
2001
Acquisition of the Federal Government's shares in DEG.
Acquisition of a 33.2 holding in IKB Deutsche Industriebank AG.
2002
The Federal Government and the European Commission agree on the restructuring of Germany's promotional banks:
The process of hiving off export and project finance to KfW IPEX-Bank begins.
KfW and Deutsche Ausgleichsbank (DtA) join forces to promote SMEs through the new "Mittelstandsbank", and launch the fusion process.
2003
DtA is merged with KfW through the Promotional Bank Restructuring Act.
2006
"Housing, Environment, Growth" promotion initiative launched.
KfW student loans launched.
2007
ERP Special Fund transferred to KfW.
Assumption of a main share of IKB's risks.
2008
KfW IPEX-Bank GmbH spun-off into an independent subsidiary.
Sale of IKB shares to the private investor Lone Star.
2009
The informational bus campaign "Economy on tour" provides information on the financing opportunities of both federal economic stimulus programmes.
Founding of the pan-European infrastructure fund "Marguerite" with KfW assistance.
Further information