In the last five years, over one million people have fled the crisis regions of the world to Germany, where they seek protection, safety and social support. Often traumatised, without much money or language proficiency, many refugees face the challenge of feeling at peace in their new home. A Frankfurt music initiative helps them – and has been honoured in 2018 with the Special Impact Award.
About the managers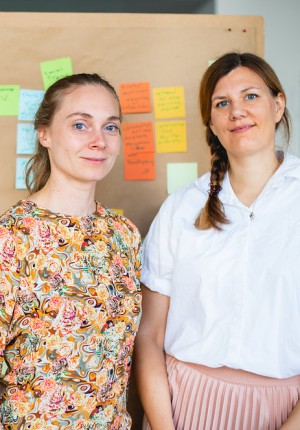 Johanna-Leonore Dahlhoff (l) and Anke Karen Meyer are managing the team of the Bridges music initiative.
Anke Karen Meyer and Johanna-Leonore Dahlhoff have another busy week ahead: managing press relations, coordinating concert requests, organising joint rehearsals. The two young women form the management team of Bridges, which they took over from the two founders Isabella Spona and Julia Kitzinger in 2016. Music as an important intermediary between near and far, between home and abroad – this is the basic idea behind Meyer and Dahlhoff's daily work. "Musicians from all over the world can engage in musical dialogue with us," explains Dahlhoff. She is not only a member of the Bridges management team, she is also an active flutist, so she performs a dual role with a great deal of heart and soul, which is "fun, but still pretty tiring".
Meyer, who is responsible for public relations, fundraising and social media management, says the special feature of the social project is that "Bridges unites musicians who have fled war and persecution with musicians living in Germany." The result is well worth a listen. In April of this year, the Bridges Orchestra, which has long been known beyond the country's borders, performed for the third time in the sold-out hr-Sendesaal concert hall. Nine permanent Bridges ensembles have formed in the meantime, which perform regularly for larger audiences. In the pieces they perform, European sounds blend with oriental tones. It is precisely this combination that makes every Bridges performance so appealing and that attracts so much interest from concert halls all over Germany. Bridges has even performed several times for the German Federal Government.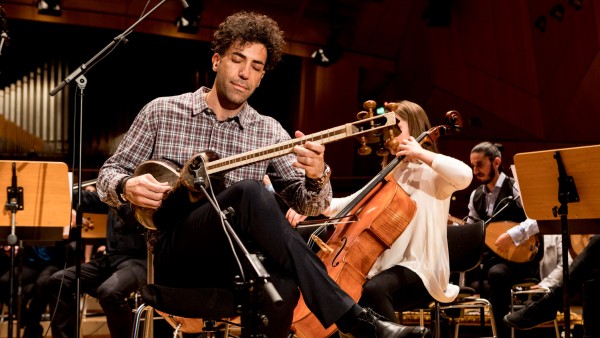 Pejman Jamilpanah is from Iran, where he studied music and sound engineering and then worked as a music entrepreneur and producer. In perfect German he recounts how he came to Germany in March 2015, where he first completed an internship at the radio station of a hospital in Limburg. An employee at the hospital radio station told him about the Frankfurt music initiative. He has been with Bridges since the first rehearsal in January 2016 and was a member of the first ensemble formed by Bridges. As a result, the Iranian experienced the entire evolution of the initiative first hand. Jamilpanah, who plays the setar and tar – both long-necked Persian instruments – nurtures a very special relationship to his passion: "Music always comes from the bottom of my heart. When I play, I feel the sounds deep inside me." The Bridges project is incredibly important to him: "I've heard so many different stories and learned about so many different backgrounds here." He found his foothold in Germany through Bridges. "I've made friends, learned the language and can continue to practice my profession here."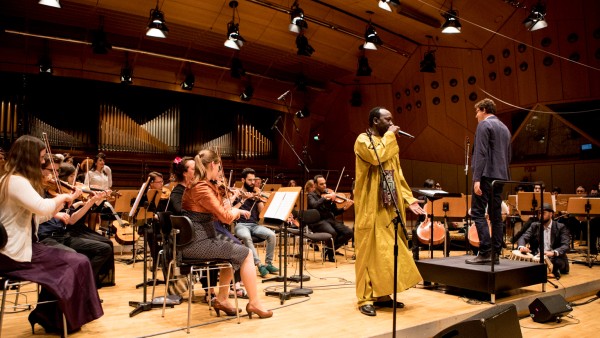 Since the beginning of the year, the heads of Bridges have benefited from the "ANKOMMER. Perspektive Deutschland" grant project, initiated by KfW Stiftung and the non-profit Social Impact gGmbH. The grant has a maximum duration of eight months. During this time, coaching sessions, specialist advice and workshops are offered in Social Impact gGmbH start-up centres for the equivalent of EUR 12,500.
In the meantime, both women have been able to celebrate another success. On 18 October 2018, Bridges was presented with the Special Impact Award in the category "ANKOMMER. Perspektive Deutschland" which is endowed with EUR 20,000. This year's ten scholarship recipients, with their innovative approaches to help refugees to integrate socially and professionally in their new homeland, were eligible to apply for it.
In addition to cross-cultural exchange, the Bridges project continues to be committed to fair payment for professional musicians. Bridges pursues the ambitious goal of combining the professional music business with non-profit goals. Dahlhoffand Meyer also support refugee musicians as they find their way into the German labour market. "We help with the bureaucratic hurdles involved in registering as a professional musician," says Dahlhoff. All this not only involves an enormous amount of time, but also a lot of money: "There have to financial resources available for planning, logistics and back office.
Financing is generally difficult in the cultural sector, especially when an entire orchestra performs and a lot of musicians have to be paid. In these cases, ticket sales, for example, only cover a fraction of the costs," Meyer says.
With support from KfW
The "ANKOMMER" Perspektive Deutschland" initiative is a joint project by KfW Stiftung and the non-profit Social Impact gGmbH. Start-ups and (social) entrepreneurial initiatives with innovative approaches to help refugees integrate socially and professionally in their new homeland, can apply for the award.
Meyer and Dahlhoff can certainly put the money to good use, as Bridges would like to grow further. Starting in November, the initiative will operate with a new legal form as "Bridges – Musik verbindet gGmbH", and the management team will also be expanded. In addition, strategic partners are being sought to extend its reach and provide a financial basis.
The award could provide crucial support. "We are overjoyed to be among the winners of the Special Impact Award," say Dahlhoff and Meyer in unison. "In addition to being highly regarded, the award helps us achieve our goals and take Bridges to the next level." With a smile, Jamilpanah adds that, "Watching our project grow fills me with pride. How happy I'd be if it grew for a long time."
Published on KfW Stories: Friday, 19 October 2018
The described project contributes to the following United Nations' Sustainable Development Goals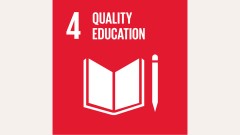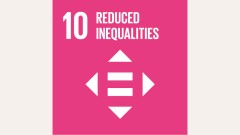 Goal 4: Quality education
Refusing people access to education means depriving them of a basic human right – and of important development prospects for individuals and society. Education enables people to improve their political, social, cultural, and economic situations. Worldwide, 58 million children and 63 million young people still do not have access to primary and secondary schools. 90 per cent of all children with a disability never go to school. 781 million people are illiterate. 7.5 million people with functional illiteracy live in Germany alone.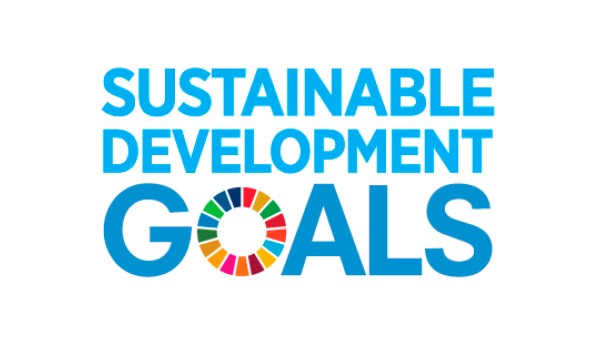 All United Nations member states adopted the 2030 Agenda in 2015. At its heart is a list of 17 goals for sustainable development, known as the Sustainable Development Goals (SDGs). Our world should become a place where people are able to live in peace with each other in ways that are ecologically compatible, socially just, and economically effective.