Rwanda wants to build a green economy and hopes to ensure sustainable urban development too. KfW is helping the East African country to build the first green neighbourhood in its capital, Kigali.
About Mr Griebenow
Christof Griebenow is Senior Project Manager at KfW Development Bank and responsible for the infrastructure projects in central Africa. He is working at the KfW Kigali Office in Rwanda.
You provide initial assistance for…
CHRISTOF GRIEBENOW: …the development of the first green urban neighbourhood in Africa – Green City Kigali.
Why is KfW involved in Rwanda's capital city specifically?
The landlocked eastern African country of Rwanda is not just one of the most densely populated countries on the continent – its population is also growing rapidly and constantly. Due to the continuing trend towards urbanisation, custom-tailored and sustainable local development concepts are needed along with careful management. It is only under these conditions that urbanisation can significantly help to alleviate poverty and drive inclusive economic development.
What exactly have you got planned?
On behalf of the German Federal Ministry for Economic Cooperation and Development (BMZ), KfW is supporting Rwandan environmental and climate change fund Fonerwa as it develops a low-emission, energy-efficient and liveable 600-hectare urban neighbourhood, whose residents will include low and middle-income groups. After initially coming up with the urban development plan in the context of an international design competition, 1,500 residential units are currently being built for 8,000 people as part of a pilot project. This will cost 80 to 90 million euros. In total, up to 30,000 units will be created, providing homes for 150,000 people – a 1.3 billion euros investment. This environmentally friendly flagship project offers inspiration as far as further planning in Kigali is concerned, as well as providing a blueprint for other cities in Rwanda.
What's the biggest challenge?
The complexity. Urban development projects on this scale affect groups of people in a variety of ways. At KfW, our duty is to mediate and find solutions that satisfy everyone. Pursuing an integrated and holistic approach to urban development, we work with a team of experts with a wide range of experiences, strategies and skills.
Could you give us a few examples of what the new green Kigali will look like?
Low-carbon construction materials will be used for the buildings. The houses will follow high standards of energy efficiency. A large amount of the area will consist of green spaces and bodies of water to make the city more resistant to heavy rainfall or prolonged dry spells. And, of course, in terms of the transport infrastructure, we're thinking about sustainable ways for people to get around, such as cycling, electric cars and local public transport.
The architectural competition to design the neighbourhood has just ended…
That's right. This is where the busy phase starts in terms of making Green City Kigali a reality. The winner of the competition is entrusted with detailed construction planning for the affordable housing project, which will also serve as a basis for the tender documents. After this phase is over, construction work will begin at the end of 2021.
And what do the residents want?
The most important thing for them is that existing jobs are safeguarded and new jobs are created. We'll continue to take that into account during every phase of the project.
The described project contributes to the following United Nations' Sustainable Development Goals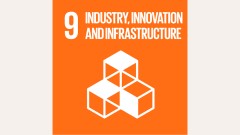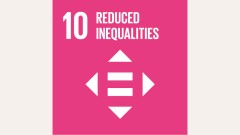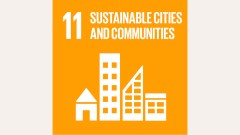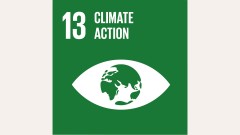 Goal 9: Build resilient infrastructure, promote sustainable industrialization and foster innovation
Non-existent or dilapidated infrastructure hinders economic efficiency and thus engenders poverty. When building infrastructure, the focus should be on sustainability, for example, by promoting environmentally-friendly means of transport. Factories and industrial facilities should also ensure that production is in line with ecological aspects to avoid unnecessary environmental pollution.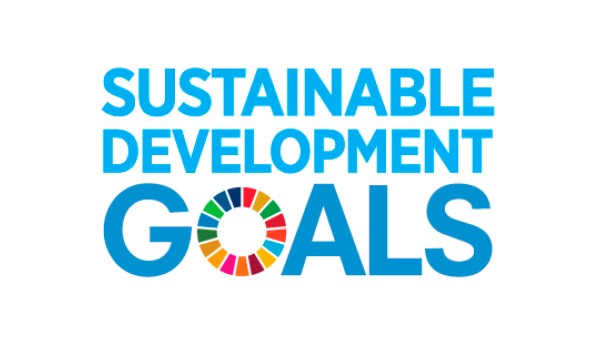 All United Nations member states adopted the 2030 Agenda in 2015. At its heart is a list of 17 goals for sustainable development, known as the Sustainable Development Goals (SDGs). Our world should become a place where people are able to live in peace with each other in ways that are ecologically compatible, socially just, and economically effective.
Published on KfW Stories: 3 September 2020.