Afghans still make up the largest group of refugees seeking asylum in Europe. But the situation is improving in some areas of the country. In northern Afghanistan KfW has been involved in a development programme for stabilising the region for close to ten years.
New clinic in Afghanistan
Anyone needing urgent medical treatment in the district of Yaftal-e-Payen has a long way to go to reach the provincial capital. Too long. "Sometimes it was difficult to transport patients to Faizabad," explains Dr Ahmad Zubair: "sometimes we weren't able to." For a year now, 60,000 people in Yaftal and the neighbouring districts in mountainous northern Afghanistan have had a clinic nearby in the village of Naland, which is two hours away from Faizabad. According to Dr Zubair, the new hospital has made it much easier to treat patients.
The ochre-coloured hospital is a project that is part of the Stabilisation Programme for Northern Afghanistan (SPNA), which consists of 423 individual projects in total. KfW provided 105 million euros for the programme on behalf of Germany's Federal Foreign Office. SPNA began in 2010 and its final year is 2019.
"The programme makes life easier for people living in difficult conditions," says Dr Anja Hanisch, project manager at KfW in the department responsible for Afghanistan, Pakistan and Iraq. Afghans have experienced war and civil war for over 40 years. Millions have fled to Iran and Pakistan, while around 250,000 applied for asylum in an EU country between 2014 and 2018.
But programmes like SPNA can initiate change locally, increasing opportunities for education, improving health care and modernising infrastructure. Over 250 schools and more than two dozen clinics have been created thanks to these measures. Funds were also allocated to help train local development committees and to involve local administrative bodies with the goal of increasing confidence in government activities.
The clinic in Naland is single-storeyed and unpretentious. Just like all the buildings in the SPNA programme, it was built according to standardised plans from the Afghan government. "Structures that are built in keeping with the context are also easy to repair," explains Anja Hanisch. It cost 300,000 euros to build and has ten beds, a maternity ward, a tuberculosis ward and facilities for outpatient vaccinations. During the summer, nine men and women take care of around 200 patients per day. In the winter, when snow and ice block the sparsely populated region's roads, there are around 50 patients. During the cold season, they primarily treat colds. In the summertime, Dr Ahmad Zubair says they treat diarrhoea, high blood pressure and occupational accidents. People with serious illnesses or injuries are given first aid at the clinic, then sent to the hospital in Faizabad with a referral letter from the doctor.
Monitoring construction only possible using an app
Michael Sickert, a mechanical and hydraulic engineer, monitored the Yaftal clinic's year-long construction. With ten Afghan employees on site and two German colleagues, his consulting company, Nisar & Sickert, monitors the SPNA projects in the four provinces of Badakhshan, Baglan, Kunduz and Tachar. They are located along the borders with Pakistan, Tajikistan and Uzbekistan, and have a combined area comparable to that of Austria, but do not have more than four million inhabitants.
When SPNA began, Sickert was still able to move freely in northern Afghanistan. Since the large-scale reduction of NATO troops in 2014, the security situation in the country has clearly deteriorated, including within individual SPNA regions. For security reasons, Sickert and his German colleagues are no longer able to visit projects in these areas. But they are able to monitor progress with the help of an app. The construction supervisor on site uses their smartphone to send images and reports about the stages of construction, and Sickert and his colleagues can react.
Anja Hanisch says that, without SPNA, "the people would be worse off." Despite increasing risks, only three projects needed to be cancelled for security reasons or relocated to other provinces. "That is a remarkably low rate," Hanisch adds.
One major reason for the programme's success is the cooperation with community development councils. The four SPNA provinces have 67 districts, which are comparable to counties. The selected councils decided on how to spend the 300,000 euros that each of the SPNA programme districts received. "Decentralised decisions and fast implementation" are what distinguishes SPNA from aid programmes that are processed through the central government in Kabul, according to Michael Sickert. By including the councils as representatives of the local population, it was possible to ensure that only projects benefiting the community as a whole were implemented. The councils usually decided to build a school. They were normally built in places that already had older educational institutions and thus also had teachers.
Serving as a reference for other projects
The eight-class school – completed in 2015 and now attended by 1,100 pupils in the village of Teshkan in Badakhshan Province – is considered a "flagship project" within the SPNA programme, in Sickert's words. The building, which is surrounded by green space, is powered by a photovoltaic system whose excess energy is stored in batteries. In addition, the curriculum includes computer courses with the school's own computers.
Source
This article was published in the spring/summer 2019 issue of CHANCEN magazine "Wir sind Europa".
To German edition
KfW project manager Anja Hanisch sums everything up by saying that the Stabilisation Programme for Northern Afghanistan "serves as a reference for other countries and programmes." The workload is growing quickly. According to forecasts by the United Nations, half of all poor people in the world will live in fragile states by 2030.
Published on KfW Stories: Tuesday, 11 June 2019
The described project contributes to the following United Nations' Sustainable Development Goals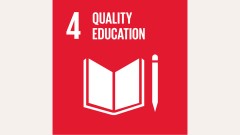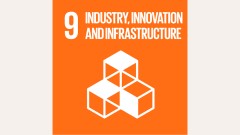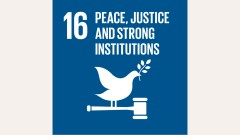 Goal 3: Ensure healthy lives and promote well-being for all at all ages
Health is the goal, prerequisite and result of sustainable development. Supporting health is a humanitarian requirement – both in developed and developing countries. Around 39 per cent of the world's population lives without health insurance. In poor countries, this amount even exceeds 90 per cent. Many people still die from diseases that are not necessarily fatal with the right treatment, or that could easily be prevented with vaccinations. Strengthening health systems, particularly by making vaccines widely available, can make it possible for us to drive these diseases back and even eradicate them by 2030.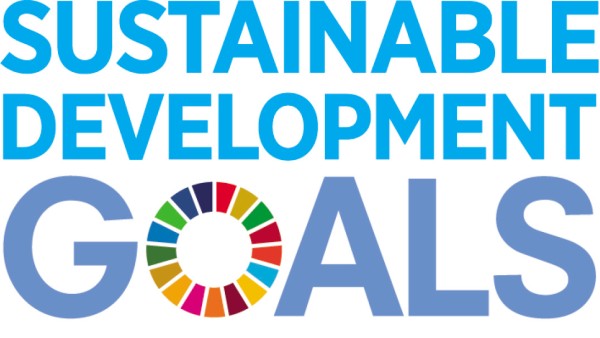 All United Nations member states adopted the 2030 Agenda in 2015. At its heart is a list of 17 goals for sustainable development, known as the Sustainable Development Goals (SDGs). Our world should become a place where people are able to live in peace with each other in ways that are ecologically compatible, socially just, and economically effective.