To reduce the number of times she has to send consultants out to dangerous areas, project manager Johanna Joerges uses the Remote Monitoring Tool. One example of where this tool is used is Afghanistan. With the help of the app, she is able to access data and statistics that enable her to analyse the progress of local infrastructure projects.
About the person
Johanna Joerges is project manager for the "Governance and Peace in Asia" department at KfW Development Bank
I provide initial assistance for …
… the Remote Monitoring Tool. It is an app that helps us to run small-scale infrastructure projects in high-risk areas without having to put our monitoring consultants in danger. We mainly use the app for the Stabilisation Programme for Northern Afghanistan. As most people are aware, safety levels there have greatly deteriorated, making it exceptionally difficult for the few staff we still send out to the country to do their work.
Who benefits from the project?
Primarily the local population. The app means we aren't forced to cancel our building projects. And we benefit from Remote Monitoring, too, as it allows us to remotely manage the projects' progress. It also helps us to provide the German Federal Foreign Office — our client for this programme — with up-to-date, accurate information.
How does the monitoring process work?
We work with a local organisation (an NGO) for each one of our projects. The organisations' staff supervise work at the location in question. They enter all the information we need into the app on their smartphones. This tends to be photos and estimates that the teams use to document each of our defined construction phases.
We also record all of the geographic coordinates so we can make sure we know which photos are from which building site. And yet, that's not all that the Remote Monitoring Tool can do.
Such as?
The app provides us with interesting statistics. At a single glance, we can check which projects are delayed or which ones are already complete. Before we used the tool, I had to do lots of ringing around to get this information. Local people can also use the app to submit direct feedback.
Did KfW develop the app?
No, the tool was already on the market and being used by other non-profit organisations. However, the provider did adapt the app to meet our needs.
The biggest challenge?
We really had to push the app among the local NGOs — after all, it is a brand new approach to management. However, the app also benefits local staff as they are able to demonstrate their experience with remote monitoring to other donors.
What gives you satisfaction in your work?
The main things that local people lack are normally pretty simple: good roads so they can get to hospital quickly in an emergency and stable school buildings where their children can still go during the winter. It's wonderful to be able to provide these things.
SOURCE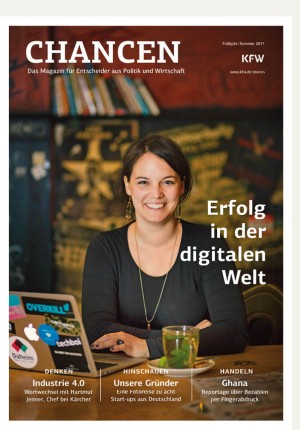 This article appeared in the spring/summer 2017 issue of CHANCEN magazine focusing on "Success in the Digital World".
To German edition
And looking ahead?
Although I am keen to keep using the app, nothing can ever replace personal contact. I hope that someday we will be able to start sending our teams back across the entire region without any risk.
Published on KfW Stories: Tuesday, 10 October 2017
The described project contributes to the following United Nations' Sustainable Development Goals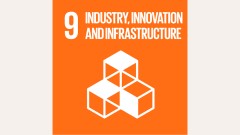 Goal 9: Build resilient infrastructure, promote sustainable industrialization and foster innovation
Non-existent or dilapidated infrastructure hinders economic efficiency and thus engenders poverty. When building infrastructure, the focus should be on sustainability, for example, by promoting environmentally-friendly means of transport. Factories and industrial facilities should also ensure that production is in line with ecological aspects to avoid unnecessary environmental pollution.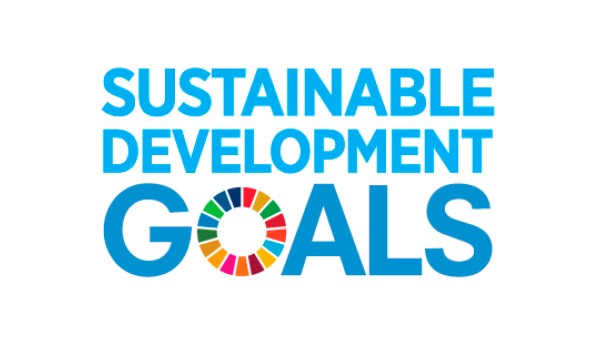 All United Nations member states adopted the 2030 Agenda in 2015. At its heart is a list of 17 goals for sustainable development, known as the Sustainable Development Goals (SDGs). Our world should become a place where people are able to live in peace with each other in ways that are ecologically compatible, socially just, and economically effective.