The EcoCasa programme from Mexico received an international special award at the 2017 KfW Awards for Construction. The initiators succeeded in combining social and energy-efficient housing and facilitating climate protection. We are presenting the programme to you first in English, then in Spanish.
El proyecto EcoCasa de México ha sido galardonado con un premio especial internacionalluego de la entrega del Premio KfW de Construcción 2017. Sus iniciadores han logrado reunirviviendas sociales y energéticamente eficientes, y contribuir a la protección del clima. Este artículo se publica primero en alemán y después en español.
Ecologically valuable
How the EcoCasa programme in Mexico creates affordable, energy-efficient housing (KfW Group/n-tv). This video is only avaiable in German.
The KfW Awards are now 15 years old – the time is right then to look beyond Germany's borders and find an outstanding international construction project.
In contrast to Germany, however, when selecting the international award winner the focus was not on the original ideas of private developers but on the contribution made to climate protection. This is why the special "KfW Award for International Construction" goes to the "EcoCasa" project, which not only creates energy-efficient and social housing in Mexico, but also aids climate protection.
Excellent contribution to climate protection
Climate protection is a topic of global importance, and it is developing countries and emerging economies that are most affected. This is why KfW promotes projects not only in Germany but also worldwide that make a great contribution to climate protection", said KfW Executive Board member Dr Ingrid Hengster. The "EcoCasa" project was selected by a team of experts at KfW Development Bank.
Award 2017
Impressions from the gala evening in Berlin, where the 2017 KfW Awards for Construction were presented in front of prominent guests (KfW Group/n-tv). This video is avaiable in German.
In Mexico in particular, the challenges of housing construction are huge: every year, another two million people need a home. The booming capital of Mexico City alone is now six times the size of Berlin.
Social housing
Economic growth and social climbing are driving energy consumption upwards. This is why the government set up a programme for energy-efficient social housing – the "Eco Casa", which resembles the Efficiency House standard that is well-known in Germany. These buildings consume at least 20 percent less energy than conventional residential housing. Altogether, 33,000 units are to be constructed, 600 of which according to the passive-house standard.
22,000 houses have already been built. The EcoCasa programme has so far been funded with KfW loans on behalf of the German Federal Government to the tune of roughly EUR 130 million. The state-run development bank for housing construction in Mexico, Sociedad Hipotecaria Federal (SHF), passes the appealing conditions on to project developers who build energy-efficient houses and apartments for low and middle-income groups at prices comparable with a standard house. This means the average price of a house is EUR 15,000. Chief Executive Officer of the Mexican promotional bank, Jesús Alberto Cano Vélez, accepted the award on behalf of SHF.
The major challenges in Mexico include the general climate conditions, which differ strongly from region to region and require different environmental technologies. However, it is generally not the expensive heating that is the most important part of housing construction, but the cooling under the hot sun. Facade materials and colours, insulation, windows, cooling technology and solar modules were adapted to the hot climate. The project was recognised by the UN as a "shining example", and received the renowned Ashden Award for innovative climate financing.
Inicio de la versión española.
La "casa eficiente" mexicana
Por primera vez, se concede un premio internacional en el marco del Premio KfW.
El Premio KfW cumple 15 años: una buena ocasión para mirar fuera de las fronteras alemanas en busca de un proyecto de construcción internacional excelente. Sin embargo, a diferencia de lo que se aplica en Alemania, la selección del ganador internacional no se ha centrado en las ideas originales de propietarios privados, sino en la contribución a la protección del clima. Por eso, el Premio especial internacional de Construcción del KfW ha sido concedido al proyecto EcoCasa, que no solo crea en México viviendas sociales y energéticamente eficientes, sino que además contribuye a la protección del clima.
"La protección del clima es un tema con importancia a nivel mundial. Precisamente los países emergentes y en desarrollo son los más afectados por el cambio climático. Por esta razón, el KfW fomenta no sólo en Alemania, sino en todo el mundo, proyectos que contribuyen de forma sobresaliente a la protección del clima", comenta la Dra. Ingrid Hengster, miembro de la Junta Directiva del KfW. El proyecto EcoCasa ha sido seleccionado por un equipo de expertos del KfW Banco de Desarrollo.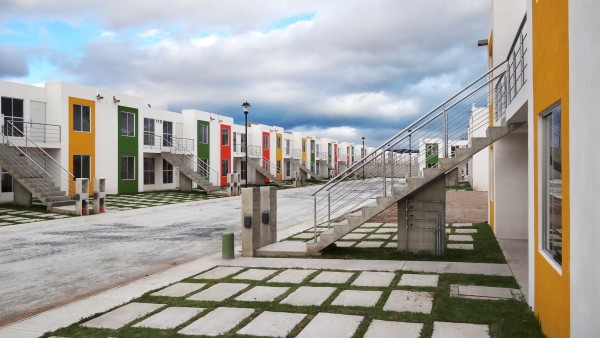 Construcción de viviendas sociales
El crecimiento económico y el ascenso social aumentan el consumo de energía. Por eso, el gobierno mejicano ha implementado un programa para fomentar la construcción de viviendas sociales y energéticamente eficientes: la EcoCasa, similar a la conocida casa eficiente en Alemania. Estas casas consumen como mínimo un 20 por ciento menos de energía que los edificios de viviendas convencionales. En total se van a construir 33 000 viviendas, 600 de ellas incluso con el Estándar de Casa Pasiva.
Ya se han edificado 22 000 casas. Por encargo del gobierno alemán, hasta ahora el KfW ya ha puesto a disposición del programa EcoCasa préstamos por un importe cercano a los 130 millones de euros. El banco de desarrollo nacional mejicano para la construcción de viviendas, Sociedad Hipotecaria Federal (SHF), transmite las atractivas condiciones a los creadores del proyecto, que construyen casas y viviendas energéticamente eficientes para personas con niveles de ingresos bajos y medios, a un precio similar al de una casa estándar. El precio medio de una casa asciende a 15 000 euros. El presidente de la junta directiva del banco de fomento mejicano, Jesús Alberto Cano Vélez, recogió el premio en nombre de la SHF.
Las condiciones climáticas (muy diferentes según las regiones) plantean todo un desafío en México, ya que en cada caso requieren distintas tecnologías ecológicas. Sin embargo, generalmente no es la costosa calefacción el componente principal en la construcción de las casas, sino la refrigeración bajo el sol abrasador.
El material y el color de la fachada, el aislamiento, las ventanas, la tecnología de refrigeración y los módulos solares se han adaptado al clima caluroso. El proyecto ha sido destacado por la ONU como "ejemplo brillante" y ha recibido el prestigioso premio Ashden Award a la financiación innovadora del clima.
Published on KfW Stories: Wednesday, 31 May 2017
The described project contributes to the following United Nations' Sustainable Development Goals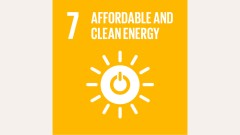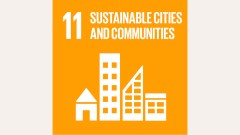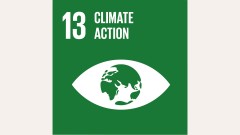 Goal 7: Ensure access to affordable, reliable, sustainable and modern energy
Close to 80 per cent of the energy produced worldwide still comes from fossil fuel sources. Burning fossil fuels also generates costs for the health system due to air pollution and costs for climate-related damages that harm the general public, not just those burning the fuel.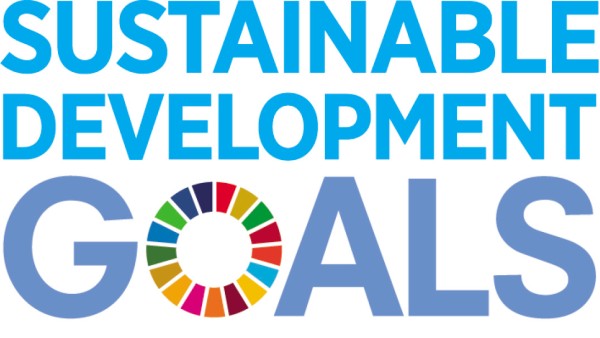 All United Nations member states adopted the 2030 Agenda in 2015. At its heart is a list of 17 goals for sustainable development, known as the Sustainable Development Goals (SDGs). Our world should become a place where people are able to live in peace with each other in ways that are ecologically compatible, socially just, and economically effective.