No other KfW country portfolio is as large as that of India. The portfolio's core areas are energy, sustainable urban development and environmental and resource protection. Member of the KfW Executive Board Dr Joachim Nagel talks about the project work in India.
About the person
Dr Joachim Nagel is a member of the KfW Executive Board and Chairman of the Supervisory Board of the two KfW subsidiaries KfW IPEX-Bank and DEG.
More information
Mr Nagel, you have now been to India for the third time. What particularly impressed you during your most recent visit?
What always strikes me is the extreme contrasts. Sometimes it's reminiscent of the Middle Ages and sometimes you feel like you're in the middle of the 21st century. According to the World Poverty Clock, around 50 million people still live in absolute poverty. However, India is no longer the country with the most people living in extreme poverty in the world; it is now Nigeria, where there are as many as 90 million.
India's portfolio is KfW's largest country portfolio. Can this be explained solely by the size of the country?
The country has huge growth rates and is on the road to positive development. But it also already generates the third-highest level of carbon dioxide emissions of any country in the world. It is therefore in everyone's interest to support India in its growth process with sustainable financing for climate change mitigation and infrastructure.
KfW invested four billion euros in projects between 2013 and 2017 alone. That is almost 30 per cent of all Financial Cooperation with India in the past 60 years. How do you explain the sharp increase?
The climate targets have played an important role here. But we have also received additional funding from the German Federal Government. This is something I constantly need to emphasise: we work on behalf of the German Federal Government. In this respect, KfW plays a role in what Germany would like to implement in development cooperation. It's also important to understand that only a small portion of the funds used in India come from the German federal budget. As in other emerging markets, the vast majority is refinanced by KfW itself.
What are the priority areas of cooperation with India now and what will they be in the future?
The three core areas, which also receive the most money, are sustainable urban development, energy and environmental and resource protection. The priority areas are set by the German Federal Ministry for Economic Cooperation and Development, which also draws on the expertise of KfW and other implementing organisations. These three core areas are likely to remain priorities for the foreseeable future.
With the economic upswing and the growth of the middle class, environmental problems are also on the rise.
This was also my perception during the trip, when we looked at projects such as alternative electricity generation, energy-efficient housing or infrastructure like the metro in Nagpur. India's gross domestic product has risen by an average of seven per cent in recent years. Development of this kind goes hand in hand with growing energy needs, making it all the more important for us to continue our commitment. We ensure compliance with environmental standards in all projects financed by KfW. But this won't be enough on its own. The country of course also needs to make a significant contribution on its own.
In India, it appears difficult to raise capital for long-term investments. Does the Indian banking sector have a fundamental problem in this regard?
The portion of non-performing loans is around 12-13%, which is relatively high. In Europe, the aim is to achieve figures of less than five per cent. Weak banks, however, stay away from long-term financing because they can only refinance themselves on the market under very expensive conditions.
What does that mean for KfW?
The Indian central bank has recognised the problem. There is now more transparency in bank balance sheets. Development can only work if the institutional framework is right, which includes a robust financial sector. Development banks like KfW can make a contribution, but in the end this alone is not enough.
AFD
The Agence Française de Développement (AFD) is the French development bank and an important partner of KfW in Financial Cooperation. By 2019 more than 100 joint projects had already been implemented. Both banks belong to the IDFC network of development banks.
Half of the metro project in the megacity of Nagpur was financed by KfW, which provided a loan of 500 million euros, and by the French development bank AFD, which contributed 130 million euros. Would there not have been a metro in Nagpur without these two European institutes?
It is highly likely that financing would have become extremely difficult. We are healing a kind of market failure because, as development banks, we can enter into longer-term financing. But we have a lot of expertise to contribute in addition to money.
What does that mean?
KfW is 70 years old and has been involved in development cooperation for 60 years. Few development banks have gained experience of this kind. Let's take Nagpur as an example. This is not our first metro project. We don't just give money. For example, we ensure optimal integration with other modes of transport, promote non-motorised transport, which is often neglected in the Indian context, and think about new solutions such as electromobility and the use of solar energy. This is crucial to the success of a rail-based system. In particular, we also ensure adherence to the highest social and environmental standards.
How can you monitor this?
We are, for example, involved in awarding all contracts for goods and services. Regular on-site visits are also carried out to implement the requirements. We benefit from the fact that our office in the capital of Delhi is our largest country office with 18 employees. Our colleagues are always out in the field during the individual projects.
Half a billion euros was contributed for the Nagpur metro alone. Is this an exception or are the credit volumes for individual projects even larger?
I'm sure we'll make even larger investments.
KfW's first commitment in India was a loan of 200 million DM for the construction of the steelworks in Rourkela. What has changed in Financial Cooperation since then?
Back then it was called development aid, today we provide completely different types of financing. You have to talk to all countries you do development cooperation with as equals. The countries know the direction they want to go in.
When will India cease to be classified as an emerging market?
There's still a relatively long way to go. China is expected to be on track by 2030. The per capita income of the Chinese, however, is five times higher than that of the Indians.
How do you assess the involvement of German industry in India?
In the ranking of Germany's bilateral foreign trade relations with other countries, India ranks 26th. Seen in terms of the size of the country, there is still potential. We can only encourage German industry to have a look at the Indian market.
Is development cooperation with India a model for other KfW portfolios?
Yes. And one thing is becoming increasingly clear to me: the German Federal Government and KfW are a shining example for our country with their activities abroad. This also applies to India as a model.
"We can only encourage German industry to have a look at the Indian market."
Have you ever travelled to India privately?
Not yet, but I want to visit the country with my family. My first stay there was very special. I came to KfW from the Bundesbank, and my predecessors at KfW thought I should learn what development cooperation means. And so they sent me to India for ten days. First I was in in Mumbai, then in Pune. With the help of the Salesians of Don Bosco, I stayed with a family there for a few days in a hut in a slum with 150,000 inhabitants. The husband worked somewhere in the Arab world and sent money home, his wife cleaned in a school, his son drove credit files around for a bank by moped. During this stay, I saw the brutal and also the warm side of India. And I learned what development cooperation needs to accomplish. That in the end it's all about creating opportunities for people and especially for children.
Published on KfW Stories: Thursday, 17 January 2019
The described project contributes to the following United Nations' Sustainable Development Goals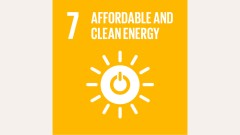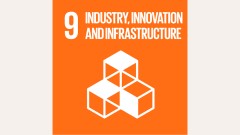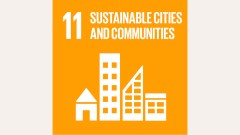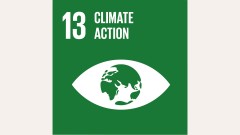 Goal 7: Ensure access to affordable, reliable, sustainable and modern energy
Close to 80 per cent of the energy produced worldwide still comes from fossil fuel sources. Burning fossil fuels also generates costs for the health system due to air pollution and costs for climate-related damages that harm the general public, not just those burning the fuel.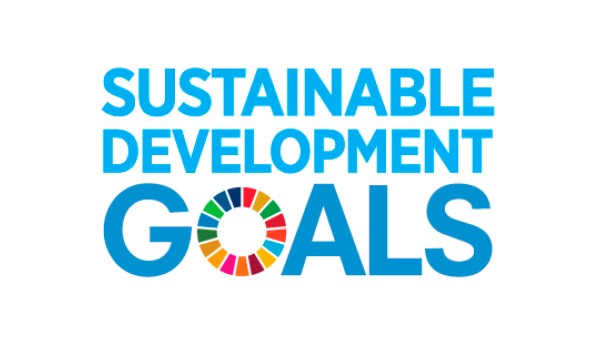 All United Nations member states adopted the 2030 Agenda in 2015. At its heart is a list of 17 goals for sustainable development, known as the Sustainable Development Goals (SDGs). Our world should become a place where people are able to live in peace with each other in ways that are ecologically compatible, socially just, and economically effective.