Tip: Activate javascript to be able to use all functions of our website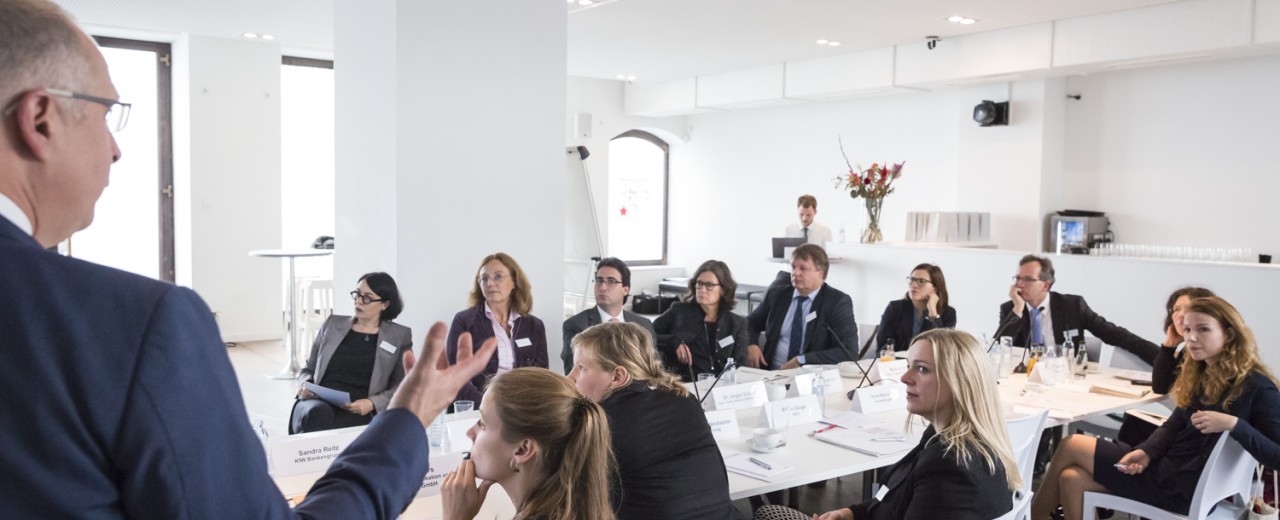 Taking sustainability to the world, effectively
The KfW Group engages in active and open discussions with its stakeholders. The Group provides transparent and up-to-date information about its sustainability activities and new developments via the sustainability portal of its website. As an international promotional bank under public law, KfW deals with international stakeholders from all sections of society.
Key stakeholders:
Shareholders, public sector clients and strategic partners in politics and business
End clients and borrowers from the promotional programmes, export and project finance
The general public
The media, scientists and non-governmental organisations
Analysts and investors
Bond issuers
Suppliers
Local residents at KfW locations
Our employees
The KfW Group is committed to the German federal government's sustainability strategy. Its social commitments encompass promotional themes such as the energy transformation, globalisation, demographic change and sustainable, results-based development cooperation. These themes are dealt with in individual meetings, information and discussion events, and in networks. The bank also has regular contact with other national governments to discuss the setting up of promotional banks. Over the years, KfW staff have regularly been seconded to key German ministries, including the Federal Chancellor's Office ("Bundeskanzleramt") and the Federal Ministry of Economics and Energy ("Bundesministerium für Wirtschaft und Energie"). The KfW Group makes no financial or other contributions to parties, politicians or political organisations.