Tip: Activate javascript to be able to use all functions of our website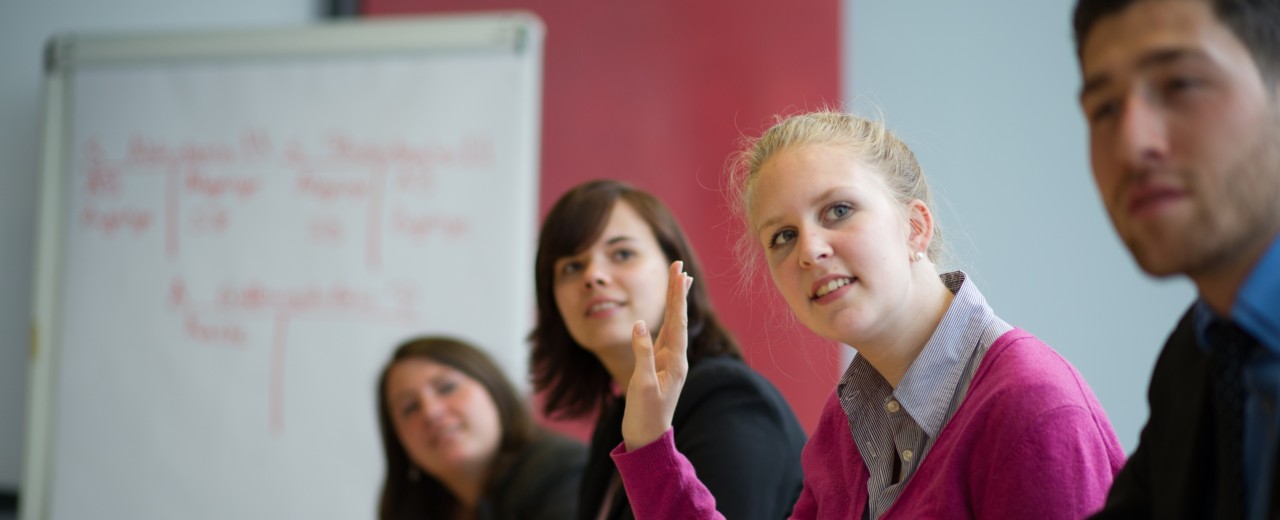 Actively promoting junior staff.
Recruiting and promoting junior staff
Recognised training schemes that give young people access to professional life are essential for the economic success of KfW as well as for social development in general.
A wide range of training opportunities
The Group's training is needs-based. We also provide training for severely disabled young people, with a suitably adapted application process. The proportion of trainees at KfW has remained constant at around 6% over recent years. There are four options for young people starting work with the bank:
Vocational training for school-leavers who wish to become bank clerks or office administrators. As of 2012, the bank also offers training in business informatics.
Sandwich degree courses allow students to combine vocational training at the bank and a degree.
The Group's 15-month graduate trainee programme introduces graduates to a variety of different areas.
Undergraduates can take up an internship for between two and sixth months, which provides an introduction to the bank as part of their studies. The selection process ensures that all applicants meet the requirements for an internship. Remuneration for interns is based on the salary given to first-year vocational trainees.
Training for employees
All bank employees have access to a wide range of internal further training courses throughout their career. Management training, interpersonal and communication skills, language courses and advanced technical training were the training priorities during the period under review. Further training at KfW accounted for an average of 47,200 hours each year from 2009 to 2011 (see table). External providers are used to address specific advanced training needs.
In the light of demographic changes, KfW and KfW IPEX-Bank introduced a succession management system for senior managers in 2009, with DEG following suit in 2010. The aim is to systematically identify and monitor talented employees within the bank. All managers in the KfW Group must have successfully completed the relevant assessment training for team managers and department heads.