Tip: Activate javascript to be able to use all functions of our website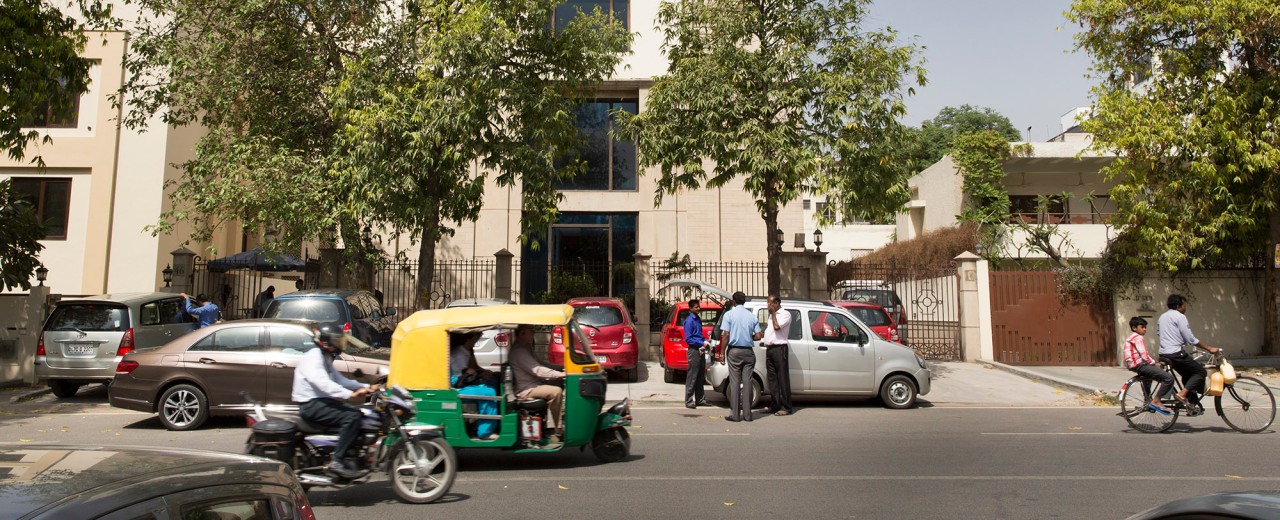 KfW's engagement in Asia
KfW's engagement in Asia
Germany participated in the establishment of Asian Development Bank (ADB) in 1966 and is now its largest European shareholder with 4.3% of the capital. Together with its subsidiaries DEG, KfW IPEX-Bank and KfW Development Bank, KfW Group has been involved in Asia for many decades and has cooperated closely with ADB on many occasions.
Asian Development Bank (ADB)
ADB, which has its headquarters in Manila (Philippines), is currently the biggest multilateral development financing institution in Asia. It plays a key role in financing sustainable development in the APAC region's developing and emerging countries. Regional development banks like ADB work together to promote the regional member states' economic development by providing financial aid, advice and technical support. But what essentially sets these institutions apart from the World Bank – the global development bank – is the fact that most of the capital shares are held in the regional member states. This guarantees that these countries' interests are represented in an ideal way. ADB has 67 member states in total, 48 of which are located in Asia and 19 of which are in Europe and North America. Germany is one of ADB's founding members and is its largest European shareholder with 4.33%. In addition to its headquarters in Manila, ADB has 31 country offices.
Interview with Takehiko Nakao, President of ADB
KfW Development Bank's engagement in Asia
Development in Asia is more diverse than on any other continent: China and India have been key global players on the international economic and political stage for quite some time. Economic progress in the region, on the other hand, has not been of much benefit to other countries like Mongolia, Nepal or Tajikistan. While Asia as a whole is very economically dynamic and has high rates of growth, most of its population is still considered very poor. Even though poverty rates are declining in East Asia overall – which can be primarily attributed to China's economic success, there are still more than 700 million people living in absolute poverty in Asia, which represents roughly two-thirds of all people in absolute poverty around the world.
KfW Development Bank works with many countries in Asia on behalf of the German Federal Government to fight poverty and climate change and protect the environment: these efforts include increasing the use of renewable energy sources and preserving biodiversity. Support is provided for efficient financial institutions that help small and medium-sized enterprises create jobs. In countries affected by conflict and crisis, KfW is active in conflict prevention and peacekeeping and provides support for "good governance". KfW Development Bank pledged a total of EUR 1.7 billion to Asian countries in 2013.
China
In March 2016 KfW has provided the People's Republic of China with a loan from KfW funds equating to EUR 150 million, as part of the financial collaboration with developing and emerging countries. It will be used to finance measures to reduce emissions in the key sectors of industry, energy, transport and agriculture, improve the general environmental conditions and mitigate the socio-economic effects triggered by these measures.
The project will be financed together with the Asian Development Bank/ADB (USD 300 million) and is part of the German-Chinese cooperation on climate protection.
"Better air for Peking: KfW supports reduction in emissions in the greater Peking area", KfW Press Release of 24 March 2016
India
In April 2016 KfW Development Bank signed a loan agreement with the Indian government for EUR 500 million on behalf of the German Federal Ministry for Economic Cooperation and Development (BMZ). This promotional loan, the biggest to have been granted as part of Financial Cooperation with developing and emerging countries in ten years, will finance the construction of a modern and sustainable metro system in Nagpur.
"KfW provides EUR 500 million for climate-friendly metro system in India", KfW Press Release of 1 April 2016
Bangladesh
KfW finances buildings to protect against flooding and cyclones
Where can you go when rivers burst their banks, villages are flooded and cyclones are on the way? People in vulnerable coastal regions of Bangladesh now have permanent shelters at their disposal. Since 1991 and on behalf of the Federal Ministry for Economic Cooperation and Development (BMZ) KfW has financed roughly 450 shelters. During normal everyday life the buildings are primary schools. In many regions they are the only permanent structures along the coast. The access roads have been paved, which is a rare sight in a region that virtually only has unpaved or dirt roads, which become impassable with every flood.
"Reliable energy supply for Bangladesh: KfW finances power grid improvements and the continued electrification of the country", KfW Press Release of 3 May 2016
Vietnam: App for traceability of sustainable supply chains
Vietnam stands a fair chance of exporting a part of its agricultural products. However, retailers and consumers expect international quality and environmental standards to be met. Therefore, by agreeing to the Good Agricultural Practices (GAP) last year, the country committed itself to implementing these standards in agricultural production. This being said, it is not easy, especially for smallholder farmers, to comply with these standards and to account for them.
To this end, the Cologne-based software development company Knowledge Intelligence Applications GmbH (KIAG) has now developed a web-based solution. DEG co-finances the project with funds from the develoPPP.de.
"Vietnam: App for traceability of sustainable supply chains", DEG-News v. 29. April 2016
Cambodia: Sustainable rice production
The Cambodian family-owned company Angkor Kasekam Roongroeng Co. LtD (AKR) is specialised in the production of high-quality fragrant rice. AKR purchases paddy rice from local farmers, before processing and trading it. The rice husks which are produced during processing are used by the company's subsidiary, Angkor Bio Cogen, for generating renewable energy.
DEG is providing a quasi-equity loan amounting to USD 15 million to the company. The investments should help to exploit this capacity of the company's modern rice mill even better going forward, and increase the added value.
"DEG invests in Cambodia", DEG Press Release of 24 June 2015
Bangladesh: Commitment to fair working conditions in the textile industry
The garment manufacturer DBL from Bangladesh, a DEG customer since 2010, operates 18 production sites for weaving, machine sewing, dyeing, washing, printing and packaging. A total of 20,450 staff produces more than 6.5 million garments a month.
DEG advised the company comprehensively with regard to international environmental and social standards along the entire value chain. DBL Group is a pioneer in the area of resource-efficient production and is furthermore committed to supporting the continuous advancement of women and to promoting health care.
Case study: High working and safety standards pay off, DEG News of 19 February 2016
Social entrepreneurship in Asia
The Aavishkaar Frontier Fund promotes social entrepreneurs in Asia with business models that improve the living conditions of local people. The funds' initial target countries are Bangladesh, Sri Lanka, Indonesia and Pakistan. The fund invests its equity capital in selected socially responsible companies from the beginning through to the growth phase, in addition to offering advisory services.
In 2015, DEG provided the Aavishkaar Frontier Fund with USD 10 million. KfW Development Bank is a further cofinancier with USD 10 million in funds from the Federal Ministry for Economic Cooperation and Development.
KfW IPEX-Bank's engagement in Asia
Terms of Use
You may use the texts of KfW Special Topics free of charge for editorial purposes, except pdf-files created by third parties. Please note that the photographs are subject to copyright. More photos for free use you can find in the KfW Photo Archive.