Tip: Activate javascript to be able to use all functions of our website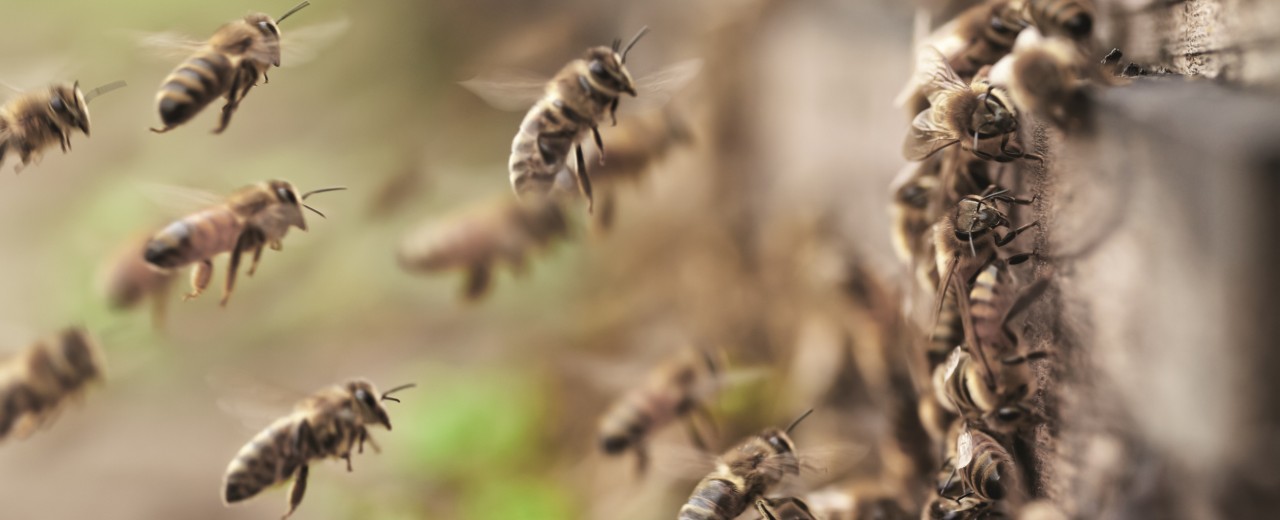 KfW Research
Sustainability and Green Economy
Focus on Economics
With Germany and Europe aiming for climate neutrality, German industry needs to undergo a structural transformation to become greenhouse gas-neutral by 2050. The transformation is technically feasible. But implementation is a great challenge given the need for investment in new production processes and the additional renewable energy and green hydrogen production capacities that have to be created. At the same time, the greening of the economy provides considerable opportunities for future value creation and employment. In order for the technologies required for the decarbonisation of industry to achieve broad market penetration, policy frameworks and financial incentives need to be put in place. Compensation mechanisms for energy-intensive businesses that compete internationally (protection from carbon leakage) will increase acceptance of the transformation.
Transitioning to climate neutrality by 2050: a major challenge for German industry (PDF, 253 KB, non-accessible)
The economic crisis from the coronavirus shock is unprecedented in the speed of its spread, its depth and global scale. Because of high uncertainty, a lasting recovery is particularly difficult and will depend mainly on meeting three key challenges: First, the business sector can be expected to incur higher debt, which will adversely impact investment activity. High loan losses and low earnings are putting increased pressure on banks' equity positions, reducing credit supply. Second, the coronavirus pandemic has accelerated the implementation of short-term digitalisation and innovation projects. More long-term, in-depth projects, however, are at risk of being put off for lack of funds. Third, climate change demands structural adjustments in all areas of the economy which must be addressed quickly and decisively regardless of financial constraints.
Where to from here? The crucial next steps in the coronavirus crisis (PDF, 214 KB, non-accessible)
Economics in Brief
Greenhouse gas emissions in the building sector have already dropped by more than 40% since 1990. But under the Climate Protection Act, today's emissions must fall by another 43% by 2030. That will not just require a sharper increase than in the energy, manufacturing and transport sectors. It also means that the annual reduction rates have to more than double again. The sector therefore continues to face major challenges and must focus even more strongly on the existing building stock and non-residential buildings. In addition to targeted support, a rising CO2 price in particular can help make greenhouse gas emission reduction measures more economically attractive.
Climate neutrality: Energy efficiency of buildings remains crucial! (PDF, 102 KB, non-accessible)
Focus on Economics
International shipping releases more CO2 emissions than all of Germany. Already today, however, there are enough viable technological solutions to prevent this. Many stakeholders are also aware of the problem and going new ways. But many conditions pose a challenge, such as inadequate legal frameworks. Still, the momentum that can be observed in some segments of maritime shipping can teach very valuable lessons.
Climate action in shipping is very similar to global climate action but the stage is much less complex. In this sense, maritime shipping can be seen as a laboratory in which new solutions are developed and trialled. This Focus puts a spotlight on this aspect and discusses selected strategies for new avenues.
Sustainable maritime shipping and climate action (PDF, 225 KB, non-accessible)
Focus on Economics
Compared with other EU countries, Germans spend a lot of money on housing. However, almost one third of private households, including many low earners, do not see their housing costs as a financial burden. And the share of households that perceive their housing costs as a heavy burden is significantly lower, at 13%. The main reason Germans do not see housing as a higher cost burden than the EU average is most likely the fact that they have more income at their disposal after paying for housing than households in most other EU states. The high housing costs thus reflect Germans' high standard of living. But there are countries in which substantially more low earners do not feel under stress from their housing costs – notably Denmark and Sweden.
How do Germany's housing costs compare with the rest of the EU? (PDF, 189 KB, non-accessible)
Focus on Economics
The debate about rising rent costs suggests that in many places rents are no longer affordable for low earners. Across Germany, however, rents have risen at slower rates than incomes in recent years. Consequently, the housing cost burden has fallen for low earners as well. But people who are looking for a home in booming conurbations are paying much more. These are the findings of an analysis for Berlin and Frankfurt. Policymakers can take effective action to limit excessive rent burdens. Historically, experience shows that capping and largely freezing rent increases is not advisable because it crowds out investors and reduces investment. In the long term, this leads to a decline in the quality of rental housing and creates a rental housing shortage.
Housing market: The social market economy can do better than freezing rents (PDF, 183 KB, non-accessible)
Focus on Economics
The analysis of the current state of SDG reporting by banks shows:
- Most of the analysed banks are now involved with the topic of SDGs (Sustainable Development Goals)
- However, so far less than one third of the analysed banks have created actual transparency across their portfolio.
- Fewer than 10% of the analysed banks are already applying SDG-related KPIs (key performance indicators) and reorienting part of their business activity towards sustainable financing
The Sustainable Development Goals – SDG reporting by banks (PDF, 547 KB, non-accessible)
Focus on Economics
How well are Germans really doing? The social market economy has come under criticism. It is claimed that the fiscal burden is weighing on growth, inequality is too high and the economy is poorly equipped to meet future challenges. KfW Research has examined whether this criticism is justified. The results of the analysis show that Germany stands out positively also among the industrialised countries with regard to prosperity, income equality and social security. The need for reform therefore arises not so much from the condition of the country's social market economy, rather we must make it fit for the future. The most important future issues include maintaining the labour supply despite demographic change, strengthening unity in the EU and cooperation in global trade, digitalisation, climate action and sustainable growth. The study indicates possible courses of action.
70 years of social market economy: a cause for celebration, several occasions for reform (PDF, 2 MB, non-accessible)
Focus on Economics
The unabated growth of global resource consumption is the main cause of global climate change and biodiversity loss. At the same time, competition for scarce commodities is intensifying. In the face of these challenges, the shift to a circular economy is expected to help make economic management sustainable and competitive. The aim is to design entire production systems in the form of closed-loop cycles that minimise waste and emissions. Under the 'EU Action Plan for the Circular Economy' of 2015, the European Union provides clear impetus for advancing the transition to a more circular economy in Europe. Germany is one of the recycling pioneers in the EU. But with respect to waste avoidance, recycling-friendly product design and material efficiency, Germany still has great development potential – as does all of Europe.
The circular economy – pivotal to sustainability and resource security (PDF, 404 KB, non-accessible)
Focus on Economics
The need for climate action and environmental protection requires German municipalities to invest large sums in infrastructure as well. Municipalities are already deploring a significant backlog of investment and it is unclear how they can finance the necessary investments in enhancing sustainability. Green bonds were developed as a financing instrument to meet this challenge but are almost unknown in Germany's municipalities. In order for this to change, a number of conditions have to be fulfilled.
Green bonds – a sustainable alternative for municipal infrastructure finance? (PDF, 325 KB, non-accessible)
Focus on Economics
Although measures have been initiated and progress has been made in individual areas, the necessary trend reversal in biodiversity loss has not yet been achieved – neither globally nor in Germany. This development poses a threat to the economies, food security and quality of life of people all over the world. Humankind depends on well-functioning ecosystems. Nature makes numerous ecosystem services available, such as fertile soils, food, natural medicines, drinking water and clean air. It regulates the climate and provides recreational opportunities for humans. The economic benefits of an intact natural environment are often not sufficiently recognised. In order to be able to stop the loss of biodiversity, more nature conservation areas are necessary. Crucially, however, production, consumption and agriculture also need to be made sustainable.
Biological diversity – why it is so important (PDF, 327 KB, non-accessible)
Focus on Economics
In 2017 there were around 154,000 'young' social entrepreneurs with 108,000 social enterprises in Germany. That was a share of 9% of all young entrepreneurs. Besides seeking to make a profit, at the very top of their target system is a particular social or ecological concern for which they forgo possible returns. In addition, they also like to break new ground. Just under one third of 'young' social entrepreneurs offer new-to-market innovations that were previously unavailable in their target market and one in four develop technological innovations of their own to market readiness. That makes many social entrepreneurs pioneers of sustainable economic development. The share of social entrepreneurs is above average among older business founders. They show that it is possible to realise new plans even at an advanced age and that should be welcomed in the face of demographic change. Social entrepreneurs are more likely to be unsure about having the required business skills, so they should be supported in acquiring such skills.
Emerging from the niche: 154,000 'young' social entrepreneurs in Germany in 2017 (PDF, 350 KB, non-accessible)