Tip: Activate javascript to be able to use all functions of our website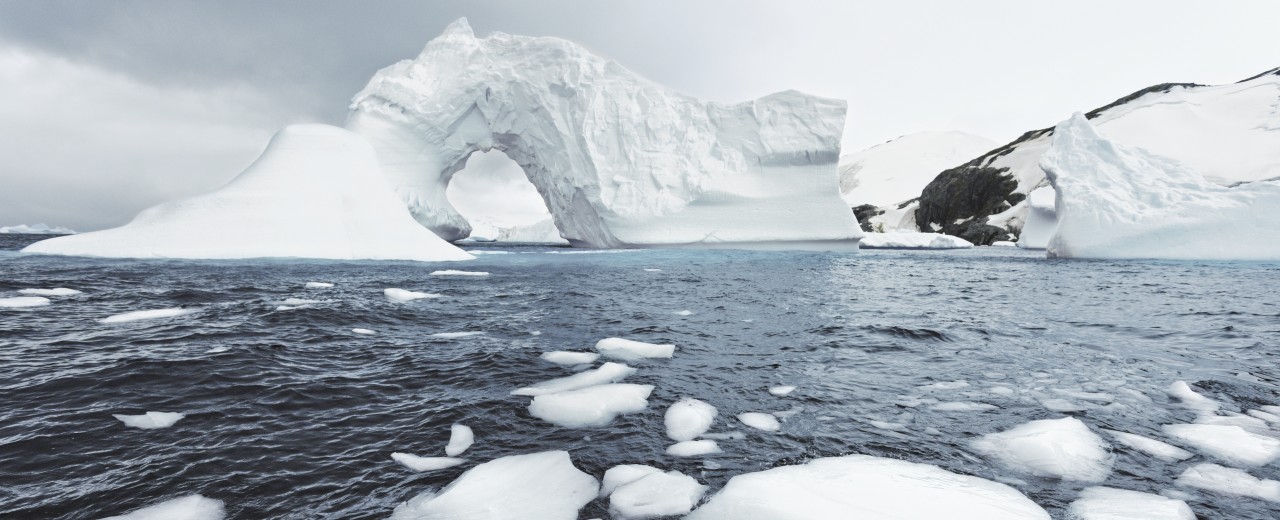 KfW Research
Energy and Environment
Focus on Economics
With Germany and Europe aiming for climate neutrality, German industry needs to undergo a structural transformation to become greenhouse gas-neutral by 2050. The transformation is technically feasible. But implementation is a great challenge given the need for investment in new production processes and the additional renewable energy and green hydrogen production capacities that have to be created. At the same time, the greening of the economy provides considerable opportunities for future value creation and employment. In order for the technologies required for the decarbonisation of industry to achieve broad market penetration, policy frameworks and financial incentives need to be put in place. Compensation mechanisms for energy-intensive businesses that compete internationally (protection from carbon leakage) will increase acceptance of the transformation.
Transitioning to climate neutrality by 2050: a major challenge for German industry (PDF, 253 KB, non-accessible)
Focus on Economics
The COVID-19 pandemic has deeply affected and unsettled Germany's enterprises. To be sure, most enterprises rest on a solid financial foundation. The current situation, however, is making it difficult for businesses to make the necessary investments to tap into growth areas in the transition to a digital and climate-neutral economy. But such investments are very important for them to grow out of debt and secure prosperity in the future. The coronavirus crisis has already thwarted the investment plans of many small and medium-sized enterprises. Companies expect to invest almost EUR 40 billion less than last year. That is why economic policy must also seize the moment to create the framework, provide incentives for investment and lead the way with start-up finance to make future growth possible in these two key areas.
SMEs between financial resilience and a digital and green investment surge – a trade-off that should not be (PDF, 368 KB, non-accessible)
Economics in Brief
Greenhouse gas emissions in the building sector have already dropped by more than 40% since 1990. But under the Climate Protection Act, today's emissions must fall by another 43% by 2030. That will not just require a sharper increase than in the energy, manufacturing and transport sectors. It also means that the annual reduction rates have to more than double again. The sector therefore continues to face major challenges and must focus even more strongly on the existing building stock and non-residential buildings. In addition to targeted support, a rising CO2 price in particular can help make greenhouse gas emission reduction measures more economically attractive.
Climate neutrality: Energy efficiency of buildings remains crucial! (PDF, 102 KB, non-accessible)
Focus on Economics
International shipping releases more CO2 emissions than all of Germany. Already today, however, there are enough viable technological solutions to prevent this. Many stakeholders are also aware of the problem and going new ways. But many conditions pose a challenge, such as inadequate legal frameworks. Still, the momentum that can be observed in some segments of maritime shipping can teach very valuable lessons.
Climate action in shipping is very similar to global climate action but the stage is much less complex. In this sense, maritime shipping can be seen as a laboratory in which new solutions are developed and trialled. This Focus puts a spotlight on this aspect and discusses selected strategies for new avenues.
Sustainable maritime shipping and climate action (PDF, 225 KB, non-accessible)
Focus on Economics
The analysis of the current state of SDG reporting by banks shows:
- Most of the analysed banks are now involved with the topic of SDGs (Sustainable Development Goals)
- However, so far less than one third of the analysed banks have created actual transparency across their portfolio.
- Fewer than 10% of the analysed banks are already applying SDG-related KPIs (key performance indicators) and reorienting part of their business activity towards sustainable financing
The Sustainable Development Goals – SDG reporting by banks (PDF, 547 KB, non-accessible)
Focus on Economics
The unabated growth of global resource consumption is the main cause of global climate change and biodiversity loss. At the same time, competition for scarce commodities is intensifying. In the face of these challenges, the shift to a circular economy is expected to help make economic management sustainable and competitive. The aim is to design entire production systems in the form of closed-loop cycles that minimise waste and emissions. Under the 'EU Action Plan for the Circular Economy' of 2015, the European Union provides clear impetus for advancing the transition to a more circular economy in Europe. Germany is one of the recycling pioneers in the EU. But with respect to waste avoidance, recycling-friendly product design and material efficiency, Germany still has great development potential – as does all of Europe.
The circular economy – pivotal to sustainability and resource security (PDF, 404 KB, non-accessible)
Focus on Economics
The energy price system is in urgent need of reform to enable an efficient energy transition in Germany. Adequate incentives for low-emission technologies cannot be set without uniform CO2 pricing in all sectors. The price distortion is hampering the sector coupling and integration of renewables.
Experts have engaged in a multi-year discourse that has now led to a very broad consensus. The common objective is to adopt a CO2-oriented reform of energy price components set by the state that takes into account redistribution effects. A number of robust expert opinions are now available that outline clear recommendations for action. However, implementing these recommendations requires a strong political will and commitment to climate action.
A successful energy transition requires a CO2-oriented energy price reform (PDF, 402 KB, non-accessible)
Focus on Economics
Although measures have been initiated and progress has been made in individual areas, the necessary trend reversal in biodiversity loss has not yet been achieved – neither globally nor in Germany. This development poses a threat to the economies, food security and quality of life of people all over the world. Humankind depends on well-functioning ecosystems. Nature makes numerous ecosystem services available, such as fertile soils, food, natural medicines, drinking water and clean air. It regulates the climate and provides recreational opportunities for humans. The economic benefits of an intact natural environment are often not sufficiently recognised. In order to be able to stop the loss of biodiversity, more nature conservation areas are necessary. Crucially, however, production, consumption and agriculture also need to be made sustainable.
Biological diversity – why it is so important (PDF, 327 KB, non-accessible)