Tip: Activate javascript to be able to use all functions of our website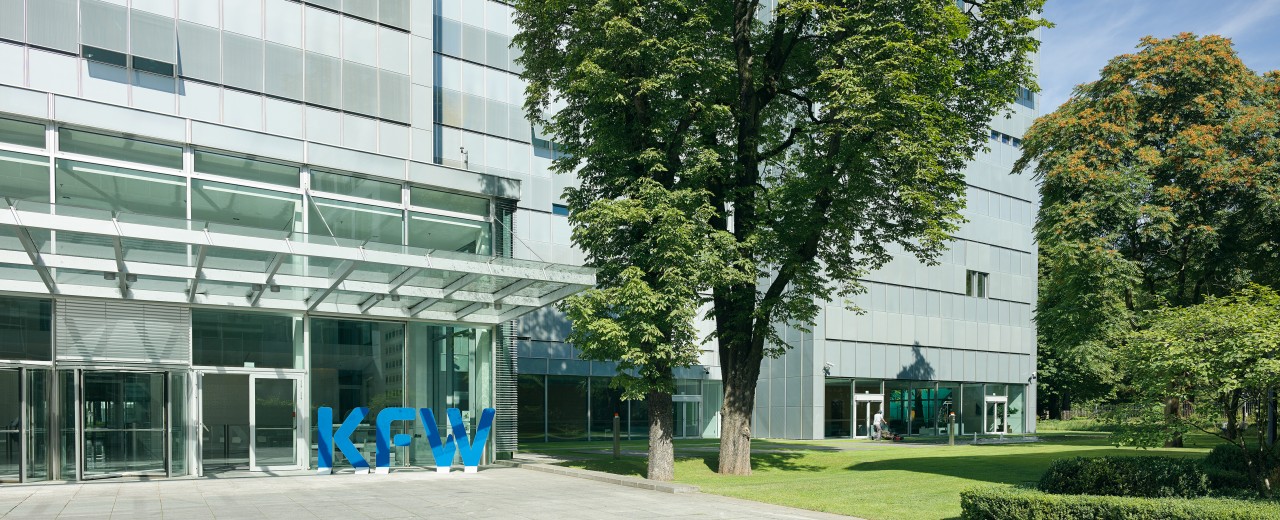 Sustainability
KfW is a "green" bank and sustainability is part of its global promotional mandate. It is one of the largest financiers of green energy, both nationally and internationally. Yet sustainability is much more than merely environmental protection.
As the promotional bank of the Federal Republic of Germany and the federal states, KfW Bankengruppe has a special responsibility for the sustainable improvement of the economic, ecological and social living conditions of people. It aligns all its decisions with the Federal Government's sustainability strategy.
The promotion of environmental and climate protection is a priority that cuts across all business areas. Whether wind parks in Africa and Asia or solar power plants and thermal insulation in Germany. Almost every third euro of KfW's promotional funds flow into climate mitigation and environmental projects. Yet sustainability is much more than merely environmental protection. That is why KfW is committed in Germany and abroad to supporting education and infrastructure, and developing new technologies. KfW ensures that co-financed projects do not produce unacceptable environmental or social impacts and risks.
Of course these principles also apply to its own offices and operations. KfW tries to minimise the environmental and climate impacts of its processes, for example from water, paper, heating and electricity consumption in its buildings and business trips. Since 2006, unavoidable remaining emissions are rendered completely CO2 neutral.
Further Information