Tip: Activate javascript to be able to use all functions of our website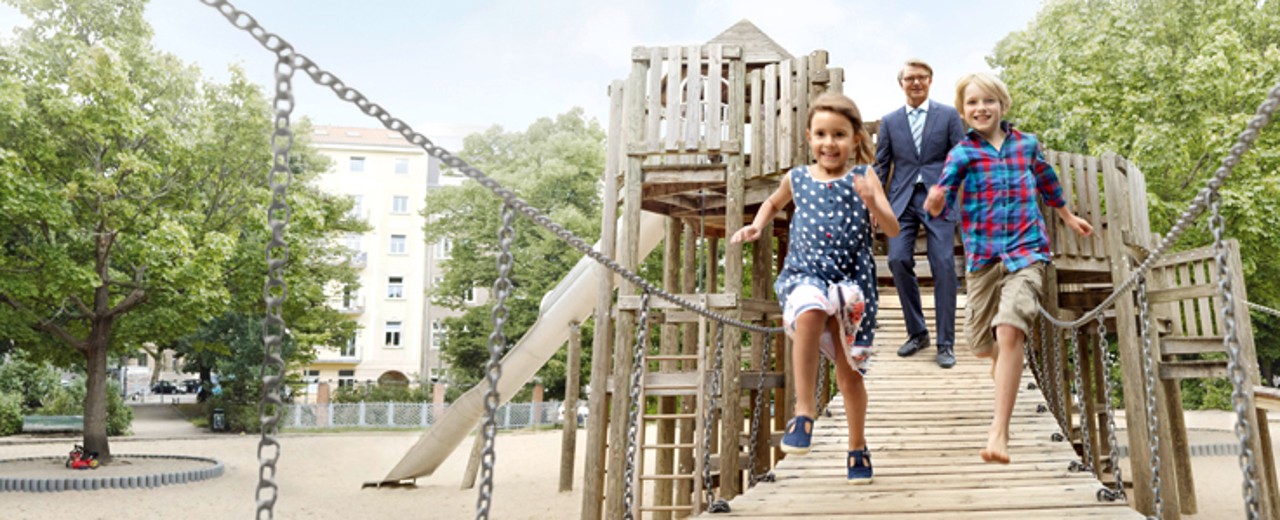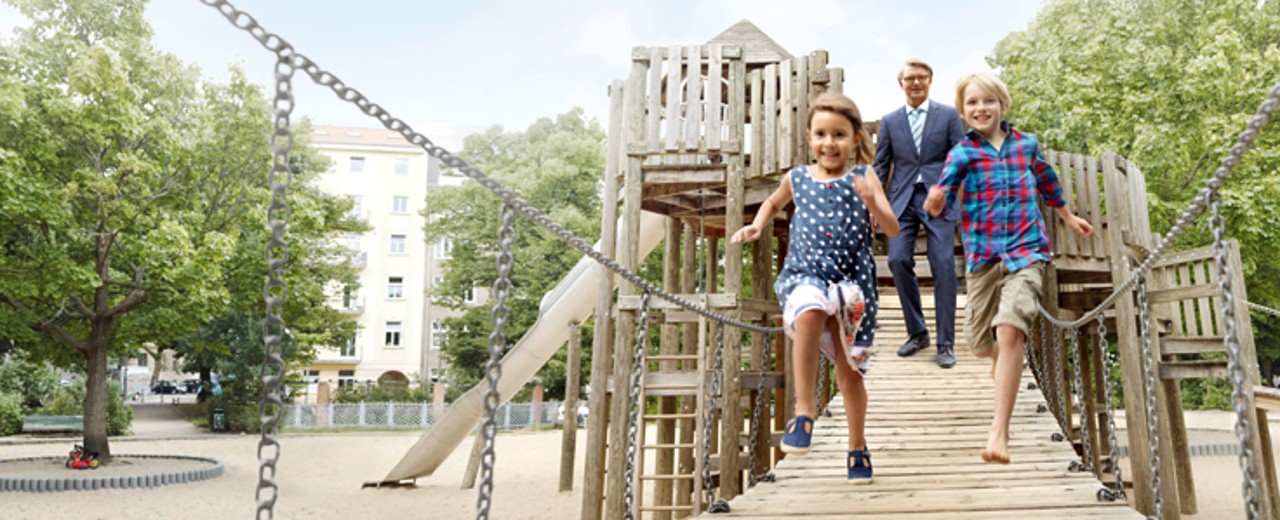 Municipalities and organisations
Domestic Promotional Activities
KfW is Germany's most important promotional bank - for private individuals as well as for enterprises, cities, municipalities and non-profit and social organisations.
Retail customers
In Germany, KfW is involved in many things people do. The moment they leave school, many people become acquainted with KfW's student and educational loans. KfW finances academic studies and provides financial assistance for master craftsmen trainees independent of the parents' income and at favourable terms and conditions.
Home financing is unimaginable without KfW. People who want to build or buy a home will be financing through their regular bank what may be the biggest investment of their lives, as well as subsequent investment in energy-efficient refurbishment or conversions to make their homes senior friendly. KfW joins the commercial bank in the lending process and closes financing gaps to make the financing affordable.
KfW provides special support for houses that are particularly energy-efficient and sets standards with the KfW Efficiency House. Funds are provided not only for the construction but also for later refurbishment. Whether for thermal insulation, new heating systems or windows - KfW has a number of programmes to advance energy-efficient refurbishment in Germany.
Companies
All enterprises need long-term and reliable funding. This is true for start-ups as much as for expanding businesses; it applies to very small businesses as much as to medium-sized enterprises of all industries.
KfW is one of Germany's leading financiers of SMEs. It provides long-term investment loans as well as working capital loans for enterprises. It provides particular support to enterprises for investment in the energy-efficient refurbishment of buildings or to make their production more energy-efficient. Loans for these purposes are partly subsidised by federal budget funds and are therefore provided at particularly favourable terms.
As a general rule, KfW grants its loans through regular banks, and to make it easier for the bank to approve the loan, KfW also assumes the bank's risk in some cases.
Municipalities and organisations
Cities and municipalities as well as municipally owned enterprises provide their citizens with a broad array of public services. These range from kindergartens to schools and solid waste disposal. Considerable capital expenditure is necessary which many municipalities cannot always afford to make in times of tight budgets. So the long-term loans which KfW offers at particularly favourable interest rates are a welcome opportunity that provides them with new financial scope.
The same applies to social and non-profit organisations. They, too, must invest in aged care homes, childcare or nursing care. KfW's loans are available to them, too.
KfW also offers programmes that provide particularly favourable refinancing schemes for municipal investment especially in structurally weak areas. These range from investments in infrastructure - including the development of industrial parks, road construction and sewerage networks - to investments in building refurbishment to improve energy efficiency and in the expansion of renewable energies.