Tip: Activate javascript to be able to use all functions of our website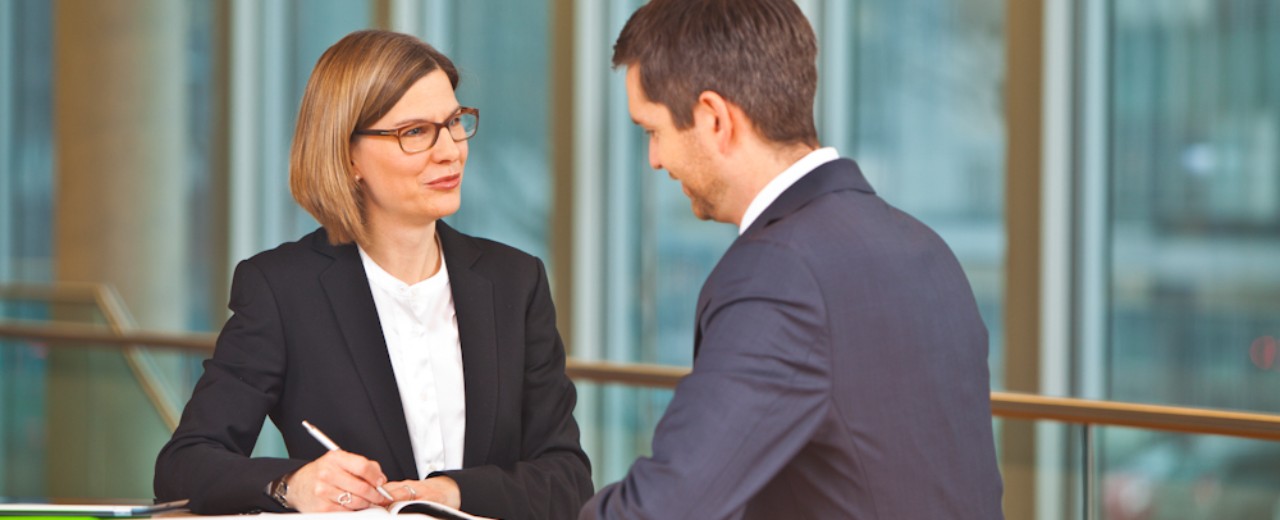 Advice From Independent Experts
Expertise is one of the most important factors for investments to be successful in the long term. If you want to insulate your home and invest in a new heating system, or if you need a student loan or want to set up a business, you need good advice. In addition to the advice provided by KfW's Info Centre, which responds to more than a million queries regarding KfW's promotion every year, there is a close-meshed network of advisers across Germany to advise and assist you.
Advice from marketing and regional partners
Advice on KfW's products can be obtained not only from KfW's Info Centre but particularly from KfW's marketing partners - savings banks, cooperative banks and commercial banks. They are often the first ones to inform private individuals about home loans or promotional programmes for energy efficiency, or to advise enterprises on loan programmes available to finance capital expenditure and working capital. Many other institutions also provide information about the financing options available from KfW, including professional associations, consumer centres, energy agencies and student services.
Specialist advice
But such initial advice is not always enough. Certain promotional programmes, such as the energy efficiency programmes, require you to use the services of a qualified energy adviser. This specialist will verify the investment plans, the condition of the building and potential savings. KfW finances up to 80 per cent of such advice.